Throwback Thursday: Lawrence View Edition
Each week we'll be posting a photograph from University Archives that shows a scene from KU's past. We've also scanned more than 34,800 images from KU's University Archives and made them available online; be sure to check them out!
Information about KU's past can be found in Spencer collections beyond University Archives. This week's photo, for example, comes from our Kansas Collection.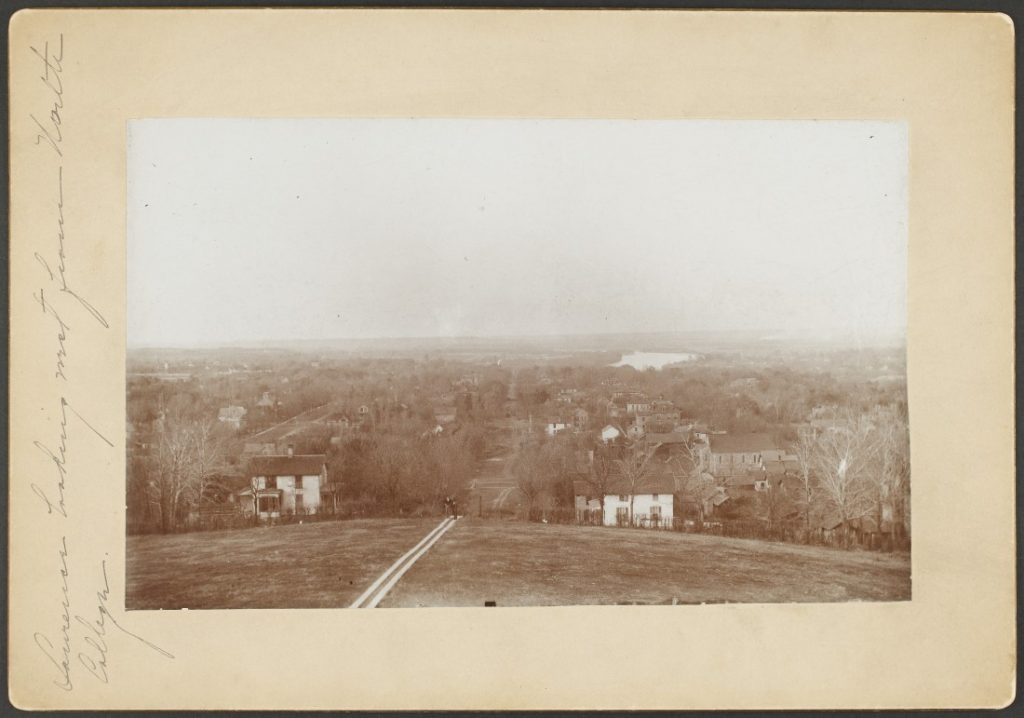 North College was located roughly where Corbin Hall now stands, between Tenth and Eleventh streets. The notation on this photograph states that it shows the view looking west from North College. However, a cursory exploration of maps and other photos – plus a portion of the Kansas River in the background – suggests that the view might actually be looking north from the building, likely up Louisiana Street.
Caitlin Klepper
Head of Public Services
Tags: Caitlin Donnelly, Kansas Collection, KU History, Lawrence KS, North College, photographs, Throwback Thursday, University Archives, University history, University of Kansas