Throwback Thursday: Hit the Books Edition
Each week we'll be posting a photograph from University Archives that shows a scene from KU's past. We've also scanned more than 34,800 images from KU's University Archives and made them available online; be sure to check them out!
Good luck to KU students as they wrap up the Fall 2019 semester today and take final exams next week!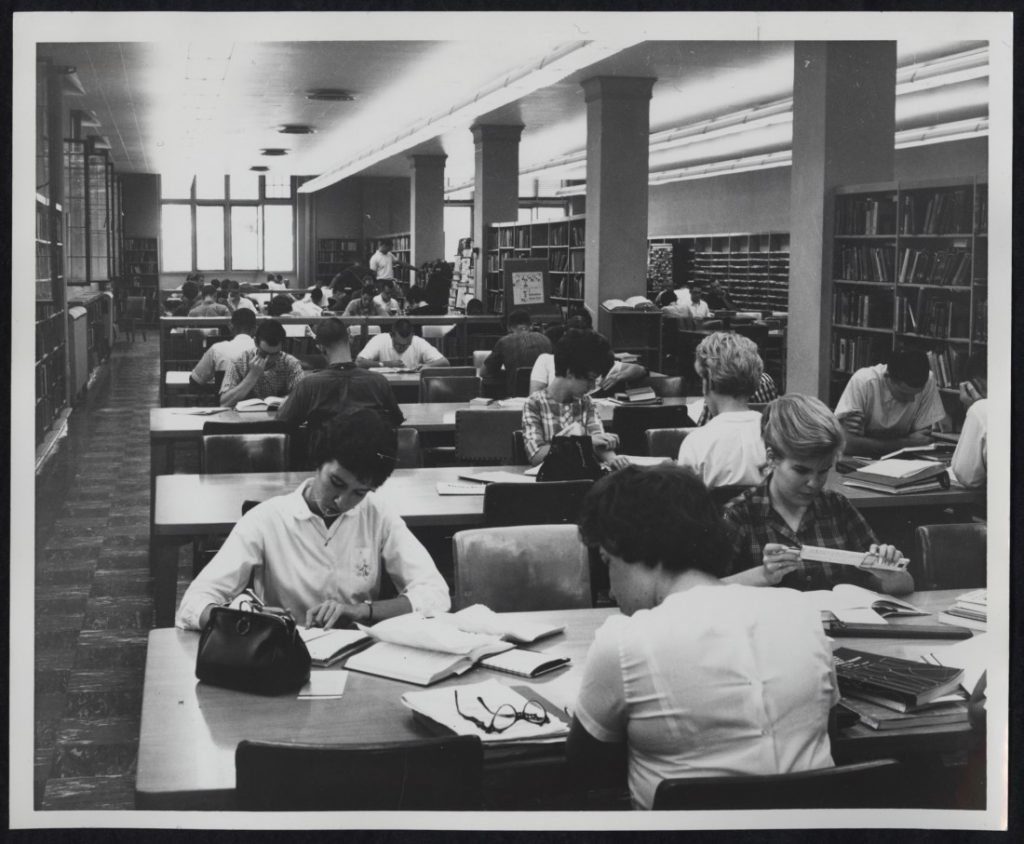 Caitlin Donnelly
Head of Public Services
Tags: Caitlin Donnelly, KU History, photographs, Students, Studying, Undergraduate Reading Room, University Archives, University history, University of Kansas, Watson Library