Throwback Thursday: Fall Preview Edition
Each week we'll be posting a photograph from University Archives that shows a scene from KU's past. We've also scanned more than 1,700 images from KU's University Archives and made them available online; be sure to check them out!
The official beginning of autumn may still be almost two weeks away, but this week we're getting a preview of cooler fall-like weather on Mount Oread. Who else is ready for sweaters, colorful leaves, and pumpkin-flavored treats?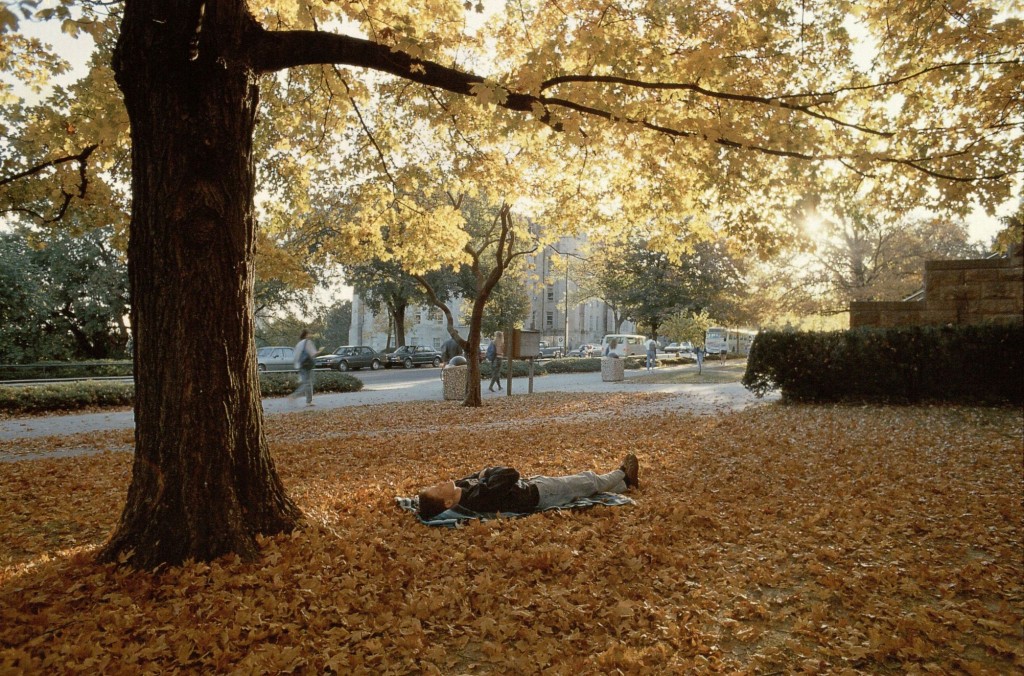 In this undated photograph (circa 1990-2000), a KU student rests on a blanket
surrounded by leaves. Snow Hall can be seen in the background. University Archives Photos.
Call Number: RG 0/24/1 Trees No Date Prints: Campus: Areas and Objects (Photos).
Click image to enlarge (redirect to Spencer's digital collections).
Caitlin Donnelly
Head of Public Services
Brian Nomura
Public Services Student Assistant
Tags: Autumn, Brian Nomura, Caitlin Donnelly, Campus, KU History, Leaves, photographs, Snow Hall, Students, Throwback Thursday, University Archives, University history, University of Kansas