Throwback Thursday: Early Campus View Edition
Each week we'll be posting a photograph from University Archives that shows a scene from KU's past. We've also scanned more than 34,800 images from KU's University Archives and made them available online; be sure to check them out!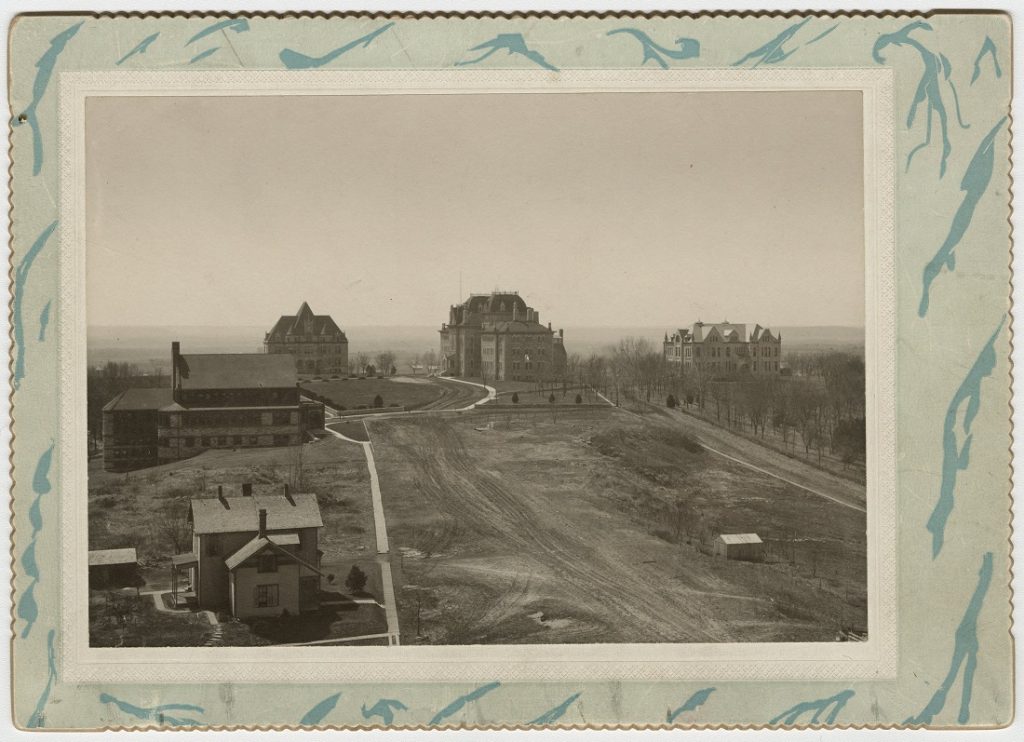 View of campus looking south along Oread Avenue, 1890s. University Archives
Photos. Call Number: RG 0/24/P 1890s Prints: Campus: Panoramas (Photos).
Click image to enlarge (redirect to Spencer's digital collections).
From left to right are Spooner Hall, Old Blake Hall, Old Fraser Hall (roughly where modern Fraser Hall is located), and Old Snow Hall. Also visible is Marvin Grove – the area of trees on the right side of the photo. The empty area on the right is where Dyche Hall and the Kansas Union now stand.
Caitlin Donnelly
Head of Public Services
Tags: Blake Hall (Old), Caitlin Donnelly, Campus, Fraser Hall (Old), KU History, Marvin Grove, photographs, Snow Hall (Old), Spooner Hall, Spooner Library, Throwback Thursday, University Archives, University history, University of Kansas