Throwback Thursday: DJ Wilt Chamberlain Edition
Each week we'll be posting a photograph from University Archives that shows a scene from KU's past. We've also scanned more than 34,800 images from KU's University Archives and made them available online; be sure to check them out!
Happy World Radio Day, Jayhawks!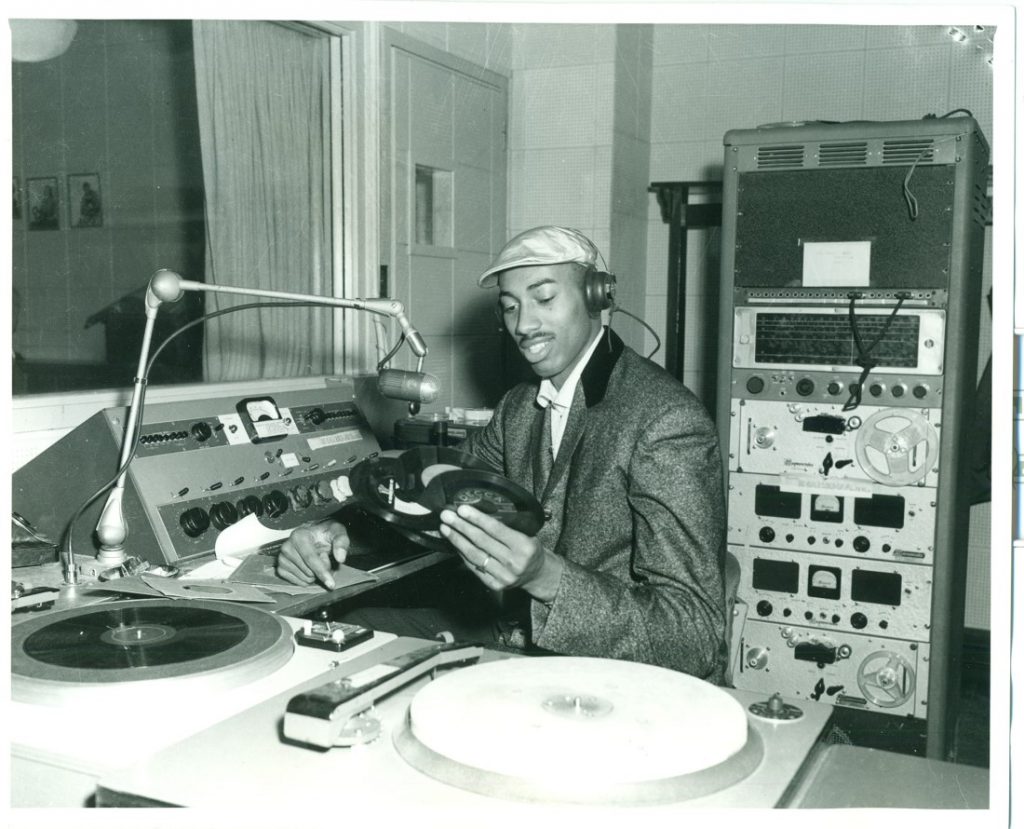 According to the article "Center of Attention" on the KU History website, Chamberlain "had his own thirty-minute weekly radio show on student station KUOK" during his time at the University of Kansas. "'Flip'er with Dipper' featured current hit records and Chamberlain's banter, as well as occasional guest appearances by his fellow Jayhawks."
Caitlin Donnelly
Head of Public Services
Tags: Basketball, Caitlin Donnelly, KU Basketball, KU History, photographs, Radio, Students, Throwback Thursday, University Archives, University history, University of Kansas, Wilt Chamberlain