Throwback Thursday: Cap and Gown Edition
Each week we'll be posting a photograph from University Archives that shows a scene from KU's past. We've also scanned more than 34,800 images from KU's University Archives and made them available online; be sure to check them out!
Congratulations, Class of 2019! We wish each of you all the best in your future endeavors.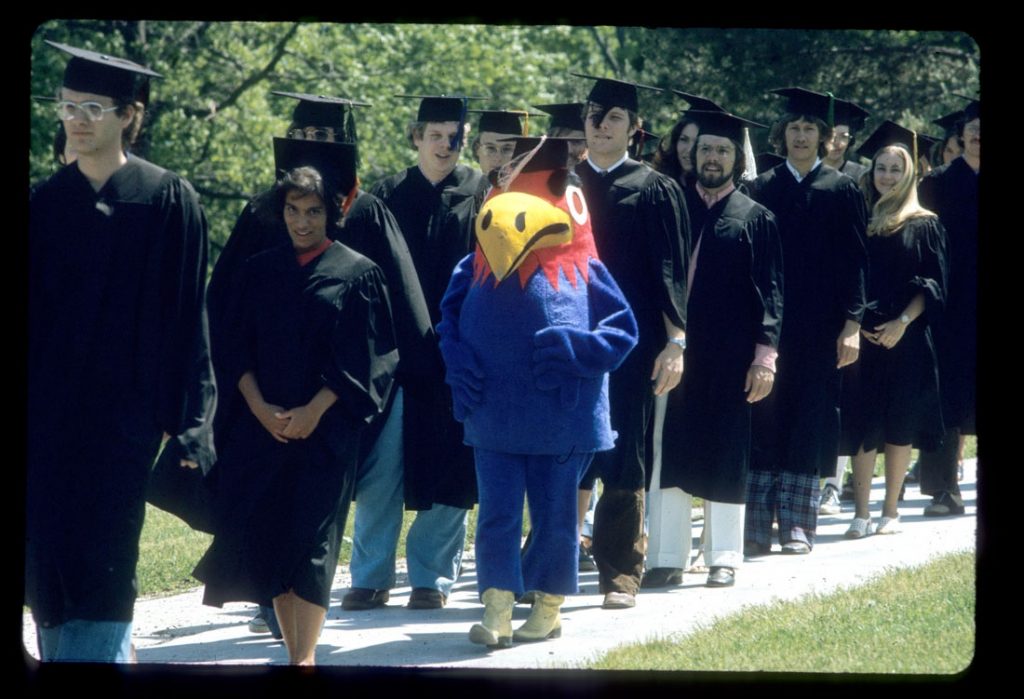 KU students and Baby Jay walking down the hill at Commencement, 1974.
University Archives Photos. Call Number: RG 0/17 1974 Slides: University General:
Commencement (Photos). Click image to enlarge (redirect to Spencer's digital collections).
Caitlin Donnelly
Head of Public Services
Tags: Baby Jay, Caitlin Donnelly, Commencement, Graduation, Jayhawk, KU History, photographs, Students, Throwback Thursday, University Archives, University history, University of Kansas