Throwback Thursday: Beat Oklahoma Edition, Part II
Each week we'll be posting a photograph from University Archives that shows a scene from KU's past. We've also scanned more than 34,800 images from KU's University Archives and made them available online; be sure to check them out!
We love KU basketball! This week's photograph is pumping us up for the last few weeks of the season, specifically KU's game against Oklahoma on Monday. Rock Chalk!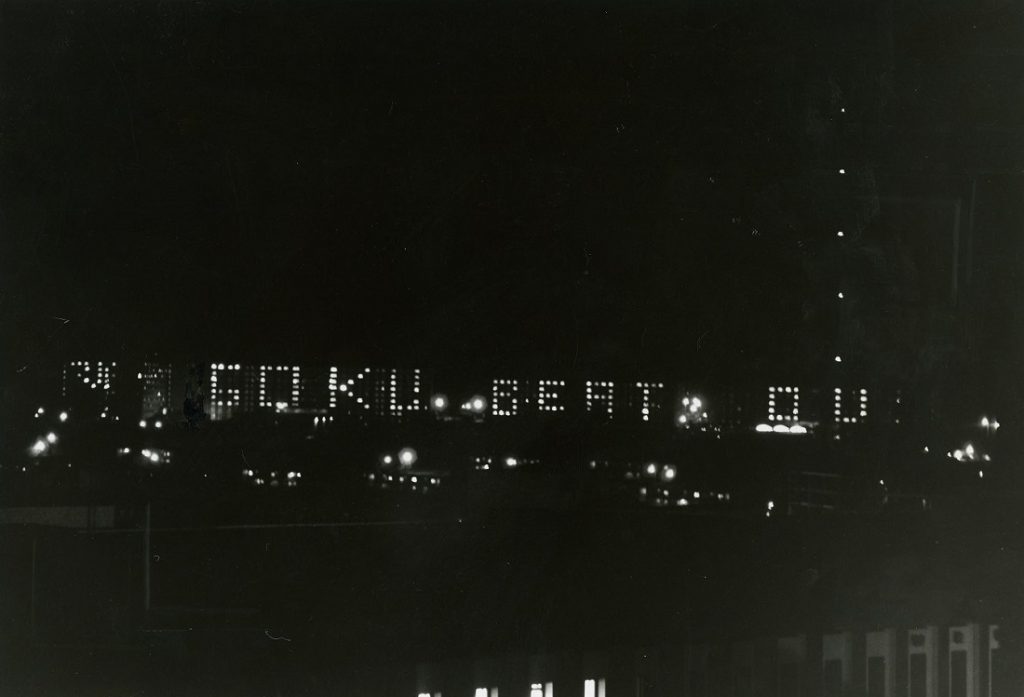 KU's Daisy Hill residence halls the night before the Homecoming game against Oklahoma, 1976.
The building at the bottom of the photo appears to be Wescoe Hall. University Archives Photos.
Call Number: RG 71/1 1976 Prints: Student Activities: Homecoming (Photos).
Click image to enlarge (redirect to Spencer's digital collections).
Caitlin Donnelly
Head of Public Services
Tags: Basketball, Caitlin Donnelly, Daisy Hill Residence Halls, Homecoming, KU Basketball, KU History, photographs, Throwback Thursday, University Archives, University history, University of Kansas, Wescoe Hall