Throwback Thursday: Basketball Game Watch Edition
Each week we'll be posting a photograph from University Archives that shows a scene from KU's past. We've also scanned more than 23,200 images from KU's University Archives and made them available online; be sure to check them out!
March Madness is one of our favorite times of the year, and we're excited to spend many hours in the next few weeks watching the Jayhawks in the Big 12 and NCAA tournaments. Rock Chalk!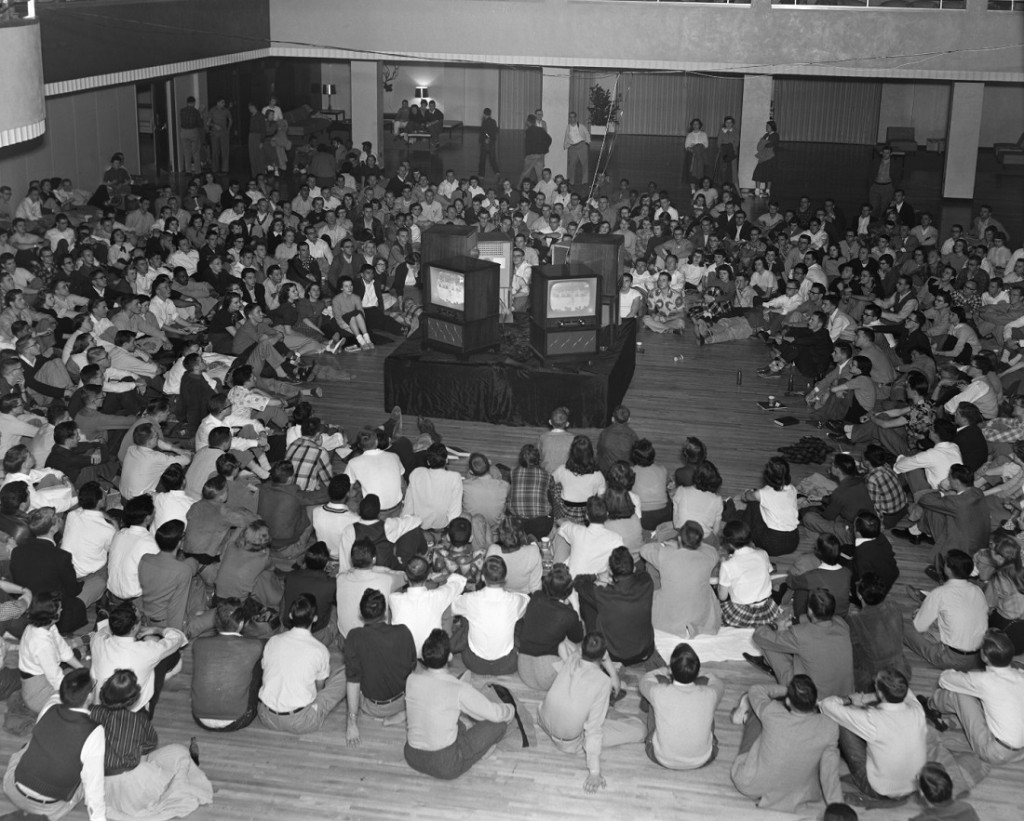 KU basketball fans watching the NCAA championship game in the
Memorial Union, 1952. Kansas defeated St. John's, 80-63.
University Archives Photos. Call Number: RG 71/66/13 1951/1952:
Student Activities: Sports: Basketball (Photos).
Click image to enlarge (redirect to Spencer's digital collections).
Caitlin Donnelly
Head of Public Services
Melissa Kleinschmidt, Megan Sims, and Abbey Ulrich
Public Services Student Assistants
Tags: Abbey Ulrich, Caitlin Donnelly, KU Basketball, KU History, Megan Sims, Melissa Kleinschmidt, Memorial Union, photographs, Throwback Thursday, University Archives, University history, University of Kansas