August 12th, 2016
Each week we'll be posting a photograph from University Archives that shows a scene from KU's past. We've also scanned more than 28,000 images from KU's University Archives and made them available online; be sure to check them out!
Yesterday's post focused on members of the KU men's basketball squad who played on the U.S. men's basketball team at the 1952 Summer Olympics. With women's basketball also underway at the 2016 Olympics, today's post focuses on Lynette Woodard, who played basketball at KU from 1978 to 1981. Twice a member of the United States Olympic team, she was captain of the 1984 squad that captured the gold medal in Los Angeles – the first gold medal in U.S. women's basketball history.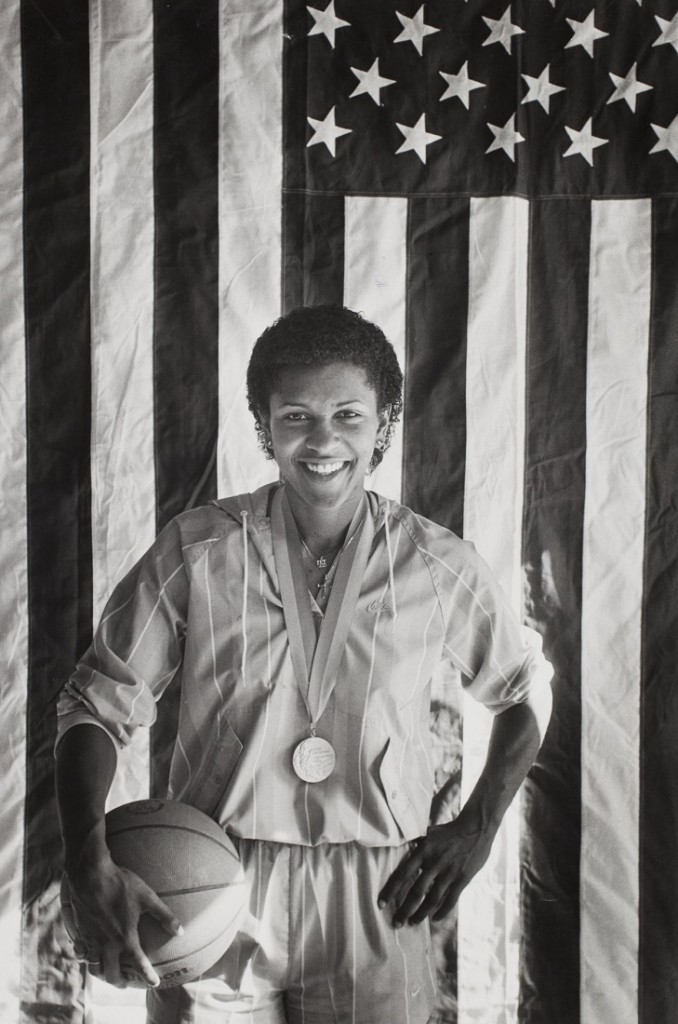 Lynette Woodard with her Olympic gold medal from the
1984 Los Angeles Olympics. University Archives Photos.
Call Number: RG 66/20/13 Lynette Woodard:
Athletic Department: Women's Athletics: Basketball (Photos).
Click image to enlarge (redirect to Spencer's digital collections).
Caitlin Donnelly
Head of Public Services
Melissa Kleinschmidt, Megan Sims, and Abbey Ulrich
Public Services Student Assistants