November 3rd, 2016
Each week we'll be posting a photograph from University Archives that shows a scene from KU's past. We've also scanned more than 30,100 images from KU's University Archives and made them available online; be sure to check them out!
Tomorrow is National Candy Day, a good excuse to indulge in some leftover Halloween treats!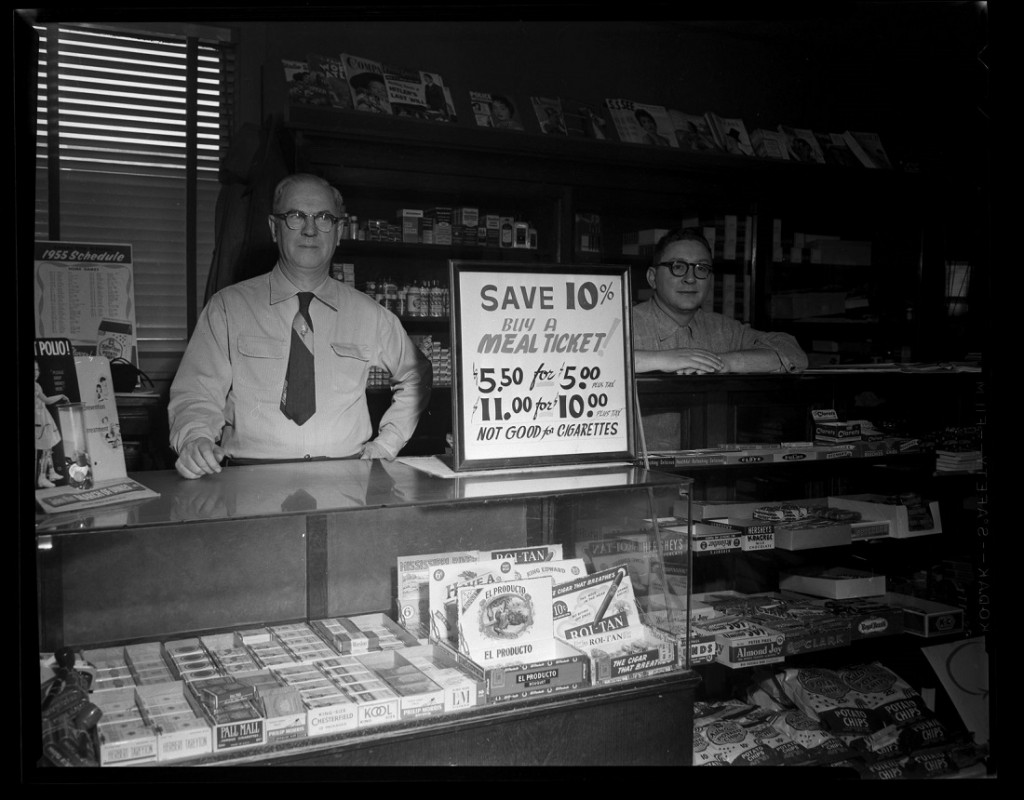 The candy and tobacco counter at the Jayhawk Cafe, 1955.
Zoom in to get a good look at the candy selection – a lot should look familiar!
University Archives Photos. Call Number: RG 71/30 Jayhawk Cafe 1955:
Student Activities: Student Hangouts (Photos).
Click image to enlarge (redirect to Spencer's digital collections).
Caitlin Donnelly
Head of Public Services
Melissa Kleinschmidt and Abbey Ulrich
Public Services Student Assistants