January 4th, 2018
Each week we'll be posting a photograph from University Archives that shows a scene from KU's past. We've also scanned more than 34,800 images from KU's University Archives and made them available online; be sure to check them out!
There's only light patchy snow on Mount Oread right now, but the cold weather means that Potter Lake is frozen enough for ice skaters.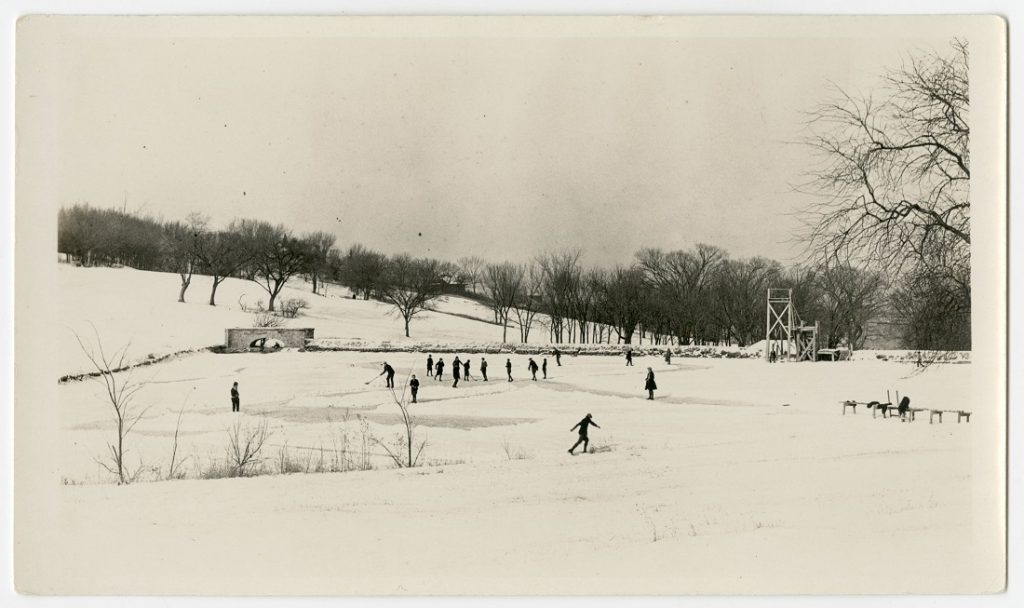 Ice skating on Potter Lake, 1926. Notice the diving board on the far side.
University Archives Photos. Call Number: RG 0/24/1 Potter Lake 1926 Prints:
Campus: Areas and Objects (Photos).
Click image to enlarge (redirect to Spencer's digital collections).
Caitlin Donnelly
Head of Public Services