October 10th, 2012
Former conservation student assistant Haley Trezise reports on how she met the challenge of safely housing a group of metal Jayhawks.
I could hear the individual metal pieces sliding around inside before I even opened the box containing the metal Jayhawk paraphernalia.  There was a small metal pendant set aside in an envelope; however, the rest of the items in the collection were awkwardly arranged at the bottom of a tall, slender box.  Projects like this challenged me to find or make appropriate housing for Spencer items.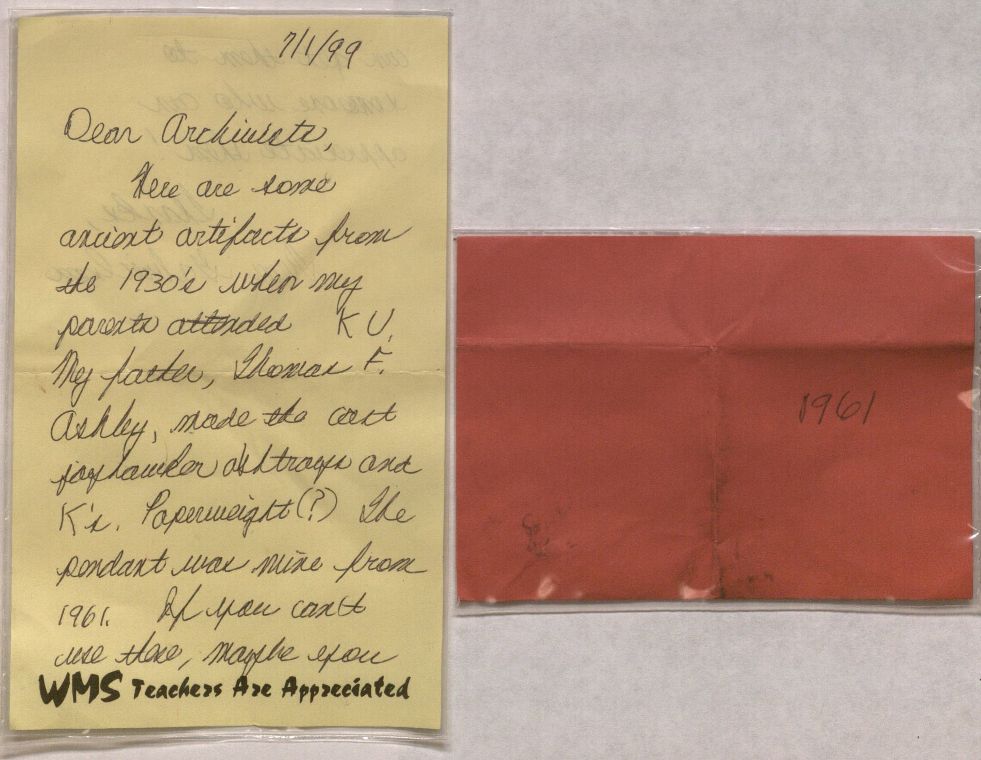 The challenge: A note to the archivist and two of several metal Jayhawk items all to be housed together.
Spencer Library Call Number: RG 0/25
I worked as a conservation student employee and Museum Studies intern during my last two semesters at KU.  For one of my projects as an intern, I was asked to upgrade the housing for some metal Jayhawk paraphernalia.  The parameters: all material should stay together in one box, including the accompanying written documents.  I was provided a rather small, off-the-shelf box and told that all items should fit within that enclosure.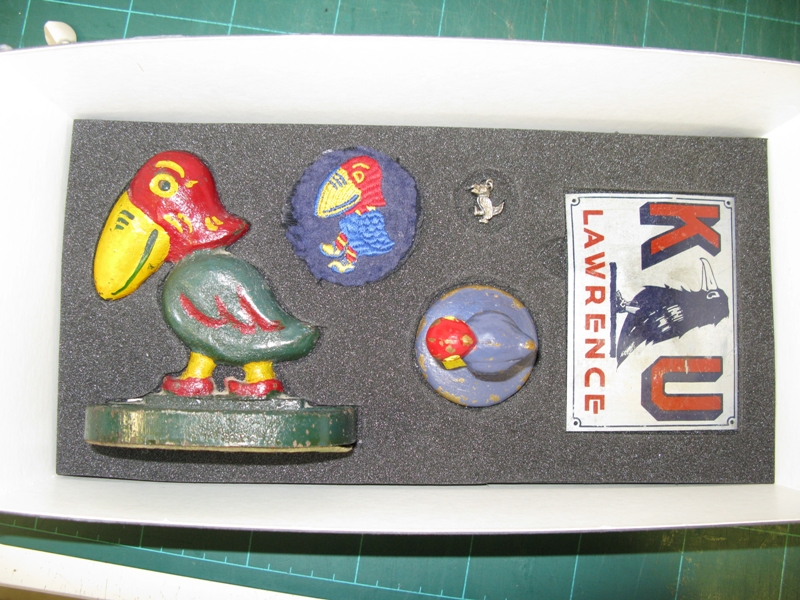 A new nest for metal Jayhawks.  Spencer Library Call Number: RG 0/25
After considering various arrangements for best placement, I used  plastazote foam, an inert (non-damaging) material that is easily shaped, to cut indentions for each object. I took a picture of the  proper place for each item and placed it, along with the written information, in a sleeve inside the lid of the box.  The image of what is stored in the box was also attached to the outside of the box so that the archivists can see what is inside without opening the lid.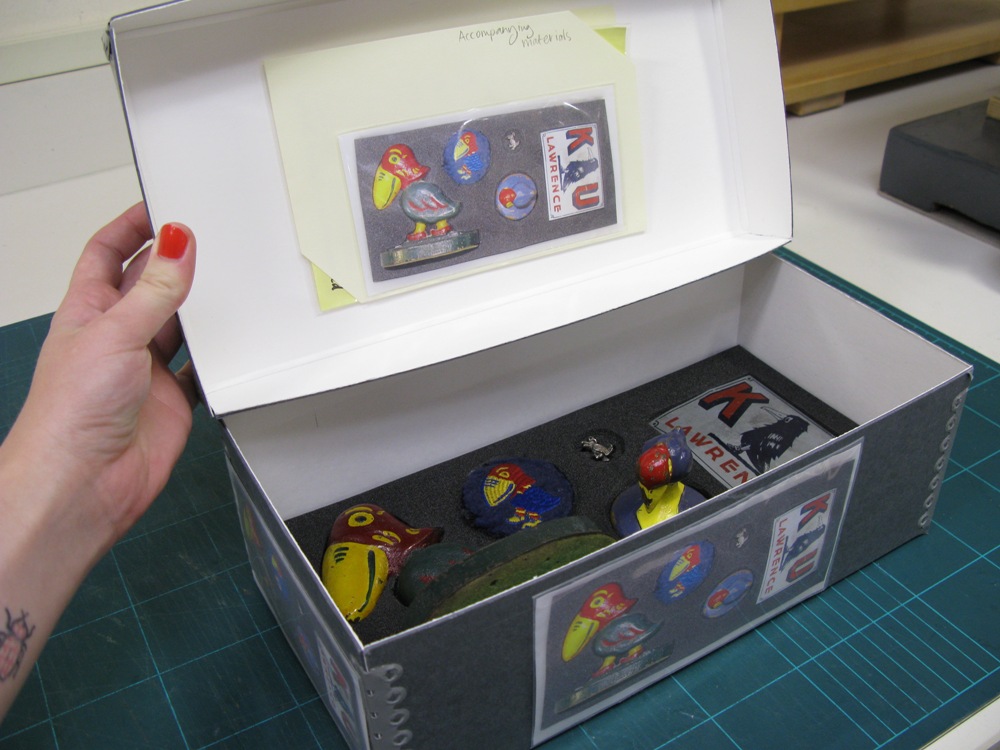 Photos affixed to the exterior of the housing reveal at a glance the Jayhawk paraphernalia contained inside.
Spencer Library Call Number: RG 0/25. Click image to enlarge.
Haley Trezise
Former Conservation Student Assistant