December 31st, 2015
Each week we'll be posting a photograph from University Archives that shows a scene from KU's past. We've also scanned more than 17,900 images from KU's University Archives and made them available online; be sure to check them out!
We hope all of our researchers, visitors, friends, and supporters enjoy fun and safe celebrations to welcome in the new year! Spencer Research Library is closed through the weekend and will reopen on Monday, January 4th.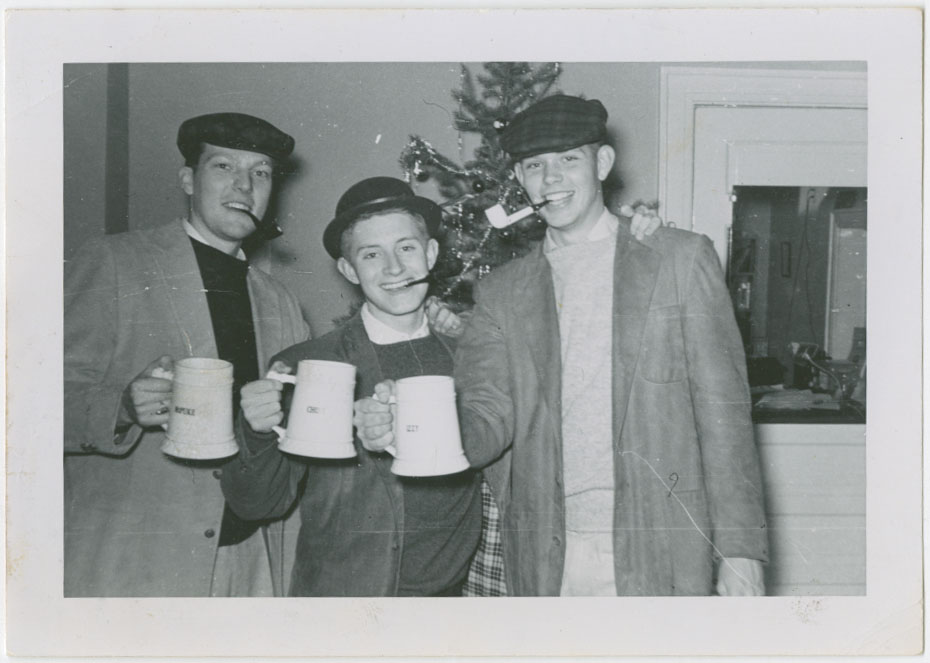 Members of Beta Theta Pi celebrating at Christmastime, 1935.
University Archives Photos. Call Number: RG 67/24 1935 Prints:
Student Organizations: Beta Theta Pi (Photos). Click image to enlarge.
Caitlin Donnelly
Head of Public Services
Melissa Kleinschmidt, Megan Sims, and Abbey Ulrich
Public Services Student Assistants