March 17th, 2023
Check the blog each Friday for a new "That's Distinctive!" post. I created the series because I genuinely believe there is something in our collections for everyone, whether you're writing a paper or just want to have a look. "That's Distinctive!" will provide a more lighthearted glimpse into the diverse and unique materials at Spencer – including items that many people may not realize the library holds. If you have suggested topics for a future item feature or questions about the collections, feel free to leave a comment at the bottom of this page.
This week on That's Distinctive! we honor National Quilting Day. National Quilting Day is this Saturday, March 18th, and it always falls on the third Saturday of March. Quilting refers to the technique of joining at least two fabric layers by stitches or ties. The quilting practice dates back as far as 3400 B.C.E. It was mainly a practical technique that provided physical protection and insulation. However, decorative elements were often also present, and many quilts are now primarily art pieces. According to National Today, the word 'quilt' comes from the Latin word 'culcita,' which means stuffed sack; it became adapted to the English language from the French word 'cuilte.' The National Quilting Association started National Quilting Day in 1991, and since then it has grown into a global celebration for all quilt lovers and makers. According to Quilt Alliance, one way individuals celebrate National Quilting Day is by hanging their quilts on display outside to educate and inspire their neighbors.
In honor of National Quilting Day, we share Quilting by former Kansas Poet Laureate Denise Low. The artists book shares six poems on quilting and was released in 1984. The poems are printed on folded leaves that are decorated accordingly. There were 183 copies that were numbered and signed by the author Denise Low and artist/printer Linda Samson Talleur. The copy at Spencer is signed copy number 29. The library also houses Denise Low's papers.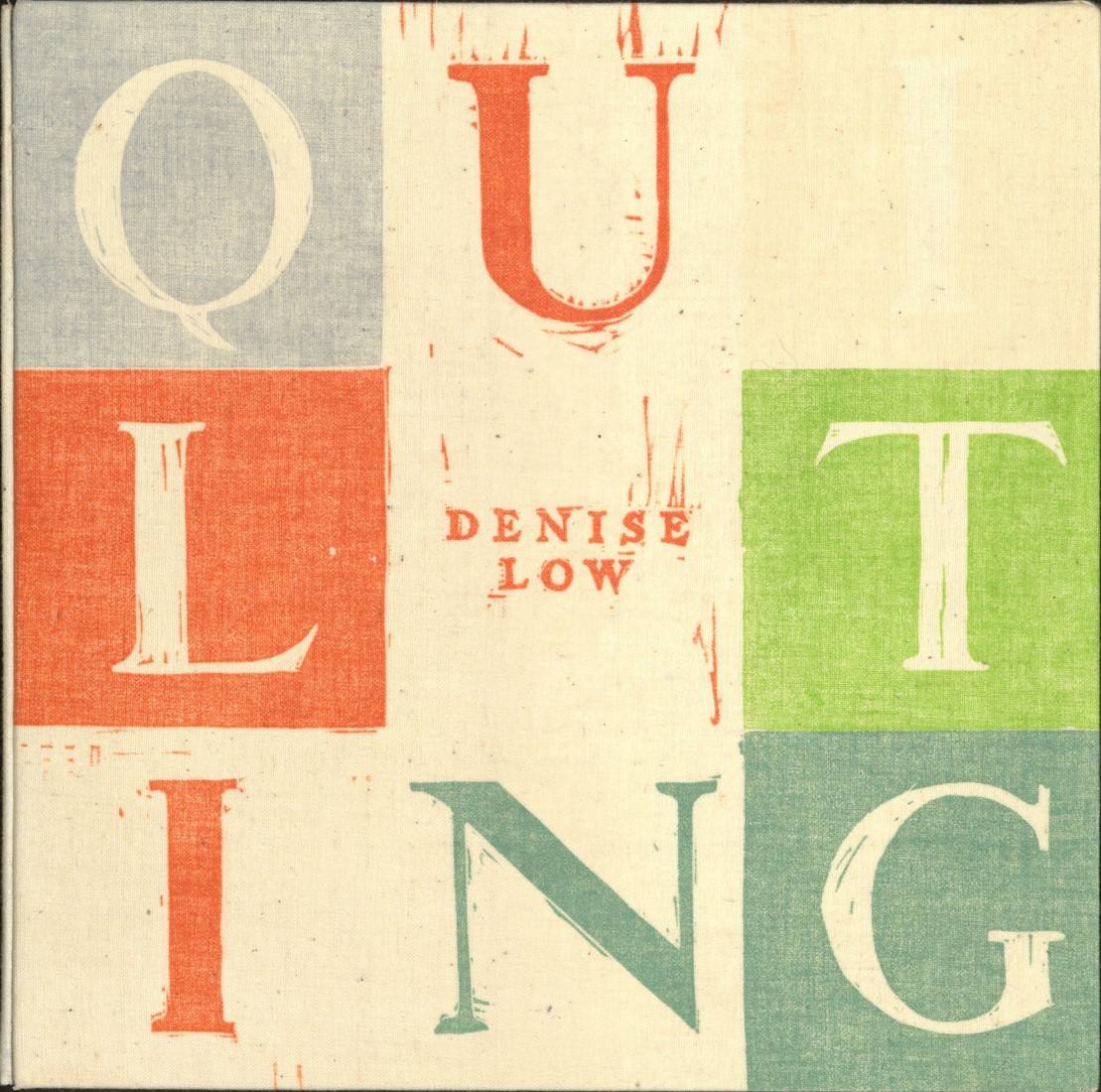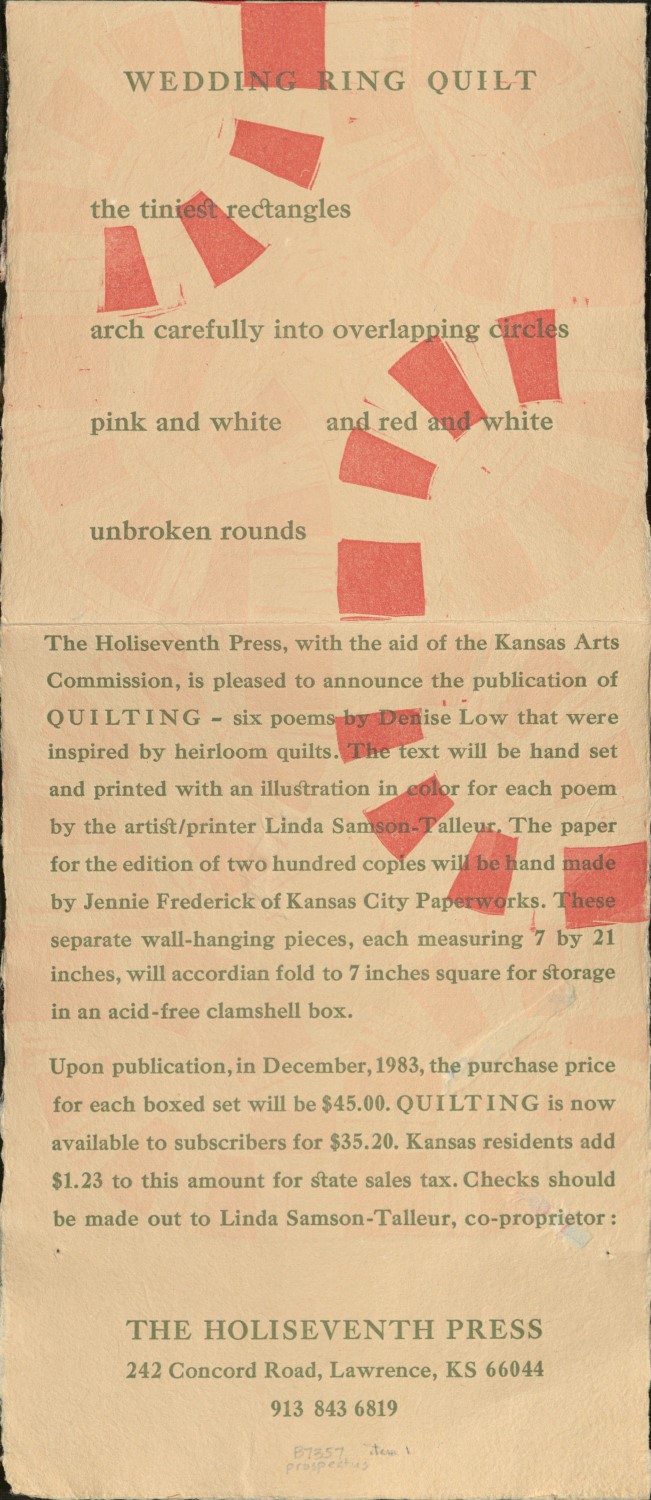 Tiffany McIntosh
Public Services