Treatment and Rebinding of MS E279 – Part 1
In today's post I will describe the preparation for and early stages of conservation treatment on MS E279, or Historia flagellantium…De recto et perverso flagrorum usu apud Christianos…Ex antiquis Scripturæ, patrum, pontificum, conciliorum, & scriptorum profanorum monumentis cum curâ & fide expressa, by Jacques Boileau. This volume is the manuscript, dated 1691 and with annotations in the author's own hand, for the printed version of the same title published in 1700. Spencer also holds a copy of the printed edition at Summerfield B2655.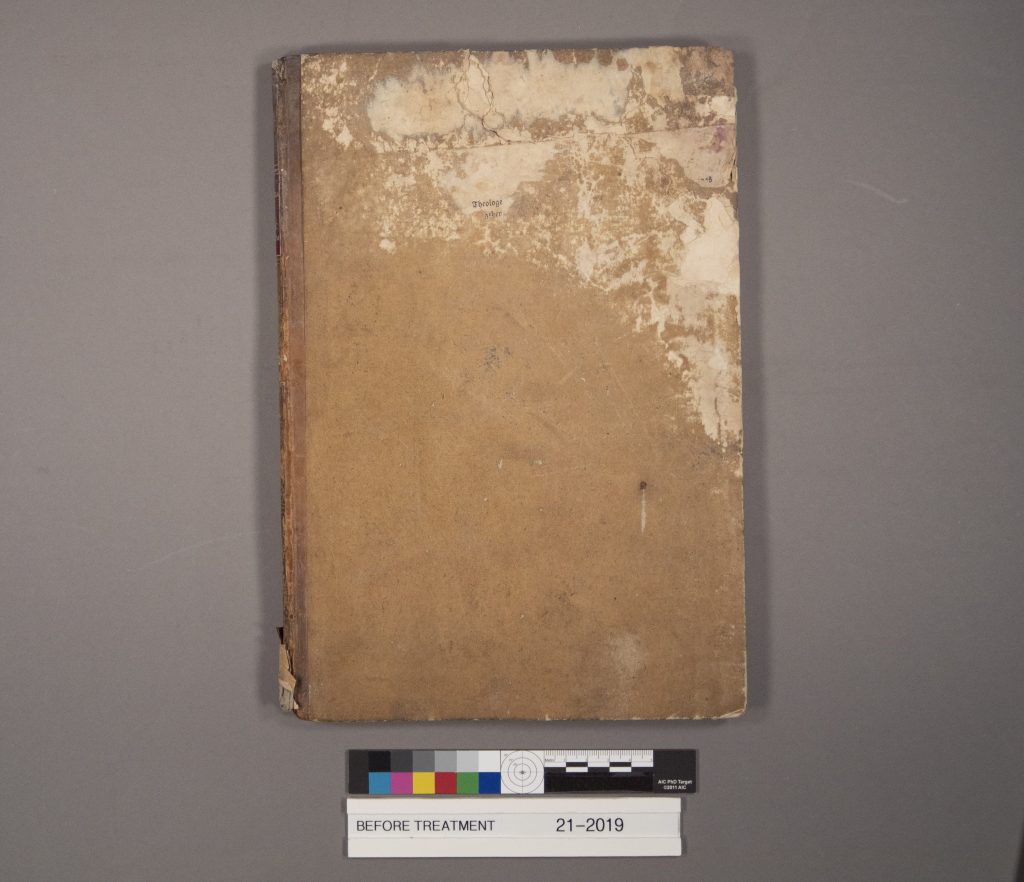 The upper third of this volume suffered significant water damage at some time in the past, and mold growth that probably resulted from the water exposure has caused weakness and losses in the paper throughout the upper portion of the volume. The boards are also extremely weak and soft. Because the binding is not contemporary to the text, the curator agreed to a treatment plan that includes disbinding the volume, mending and stabilizing the damaged areas, and placing the text in a new conservation paper case similar to this one.
Because Spencer holds both the manuscript and printed versions of this text, I pulled the later volume from the stacks in order to compare the two. While not strictly necessary to the conservation treatment of the manuscript, it is nonetheless just so interesting to see this text at two different stages in its creation – and one never knows when related material might reveal something about the item being treated. Just for fun, here are the title pages and first chapter headings from each version: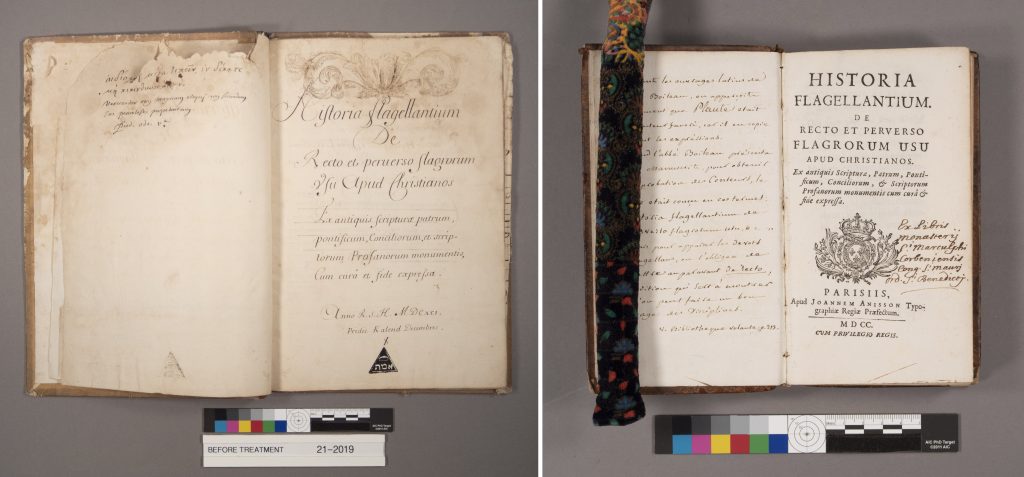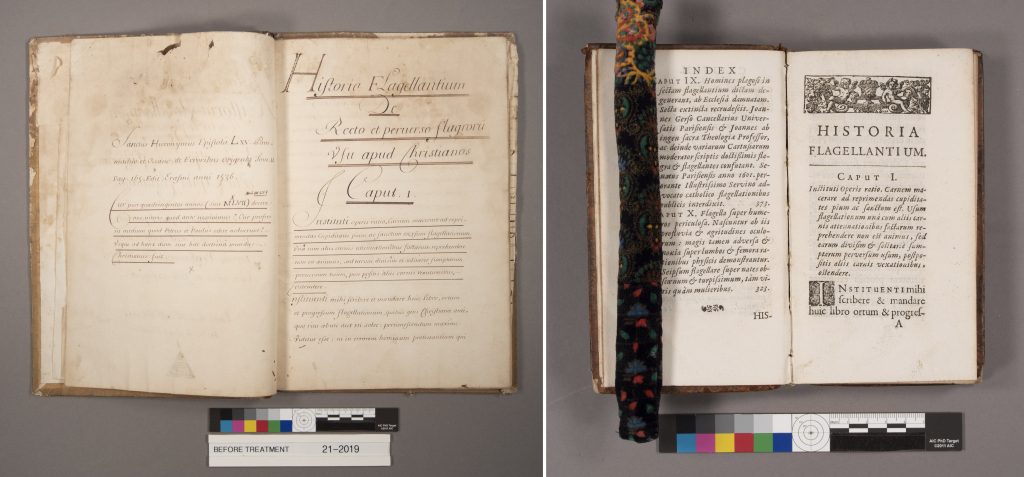 This treatment is in the early stages. I have documented its condition in both writing and photographs, gently cleaned mold spots with soft sponges and brushes (working in our special biosafety cabinet to protect both staff and collections from mold exposure), and begun the process of taking apart the binding. The next steps of mending, preparation for sewing, and binding will happen over the coming weeks, with updates here on the blog!
Angela Andres
Special Collections Conservator
Conservation Services
Tags: Angela Andres, Conservation Services, conservation treatments, manuscripts, Special Collections, Summerfield Collection