Throwback Thursday: North Gallery Edition
Each week we'll be posting a photograph from University Archives that shows a scene from KU's past. We've also scanned more than 34,800 images from KU's University Archives and made them available online; be sure to check them out!
Spencer's North Gallery has been the library's iconic space since the building opened in 1968. Earlier this summer we finished a renovation of the space and installed a new permanent exhibit featuring a snapshot of Spencer's collections.
Come see the changes in the North Gallery any time Spencer Research Library is open, or attend the grand reopening next Thursday, September 7th, 3:00-4:30pm. The opening reception is free and open to everyone, and we hope to see you there!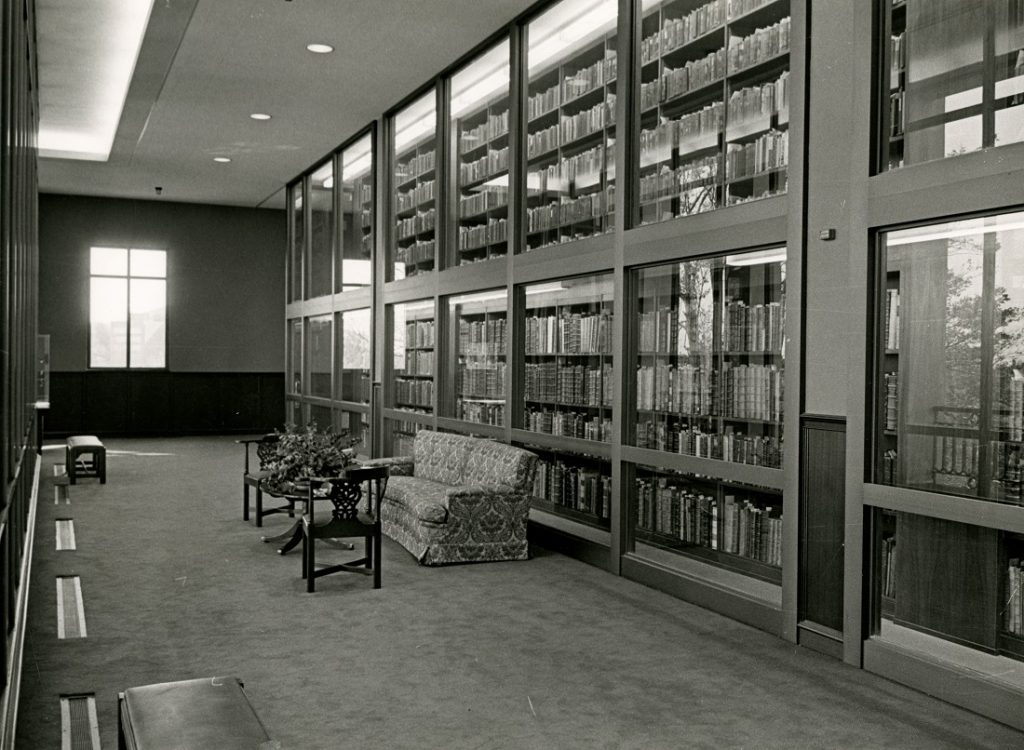 The North Gallery at Spencer Research Library, 1960s.
University Archives Photos. Call Number: RG 0/22/82/i 1960s Prints:
Campus: Buildings: Spencer Research Library: Interior (Photos).
Click image to enlarge (redirect to Spencer's digital collections).
Caitlin Donnelly
Head of Public Services
Tags: Caitlin Donnelly, Kenneth Spencer Research Library, KU Libraries, North Gallery, photographs, Throwback Thursday, University Archives, University history, University of Kansas