Throwback Thursday: New Year's Edition
Each week we'll be posting a photograph from University Archives that shows a scene from KU's past. We've also scanned more than 1,700 images from KU's University Archives and made them available online; be sure to check them out!
We haven't yet been able to locate any pictures of New Year's Eve parties on campus, but we really like this fun and festive picture of a Delta Tau Delta party during the 1930s. From the decorations in the background, we think it might be a Valentine's or sweethearts dance.
Happy New Year! Please remember that Spencer Research Library will be closed through Sunday, January 4,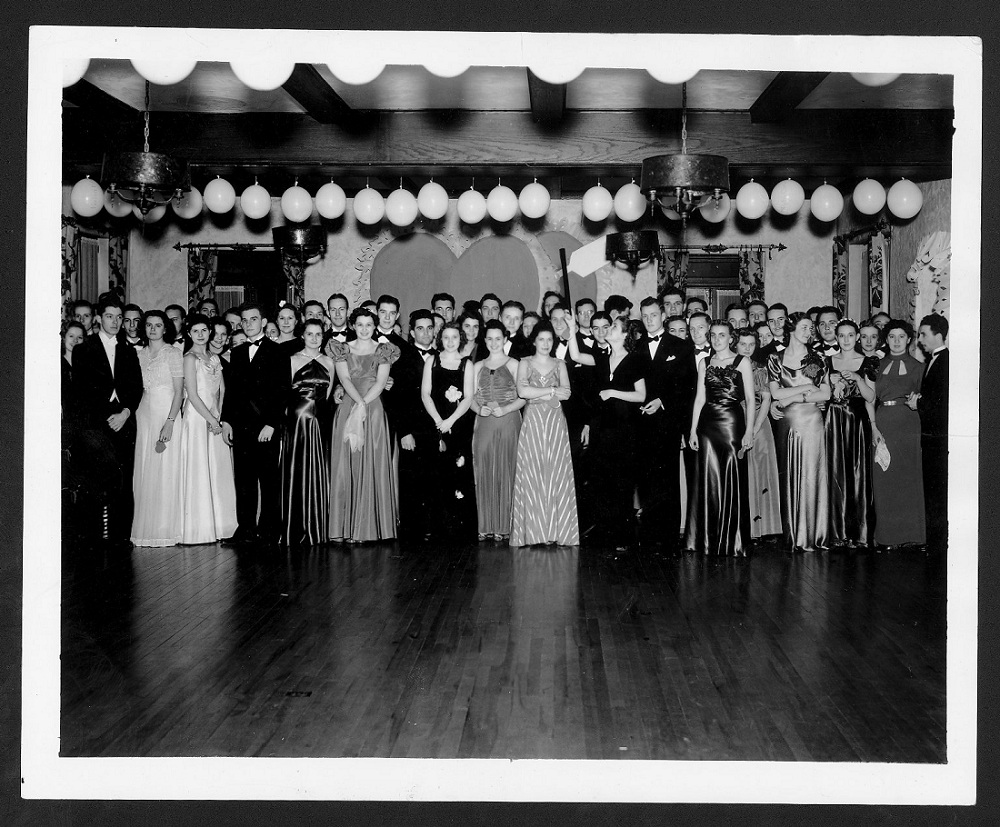 Delta Tau Delta party, 1937-1938. University Archives Photos.
Call Number: RG 67/170 1937-1938 Prints: Organizations: Delta Tau Delta (Photos).
Click image to enlarge (redirect to Spencer's digital collections).
Caitlin Donnelly
Head of Public Services
Brian Nomura
Public Services Student Assistant
Tags: Brian Nomura, Caitlin Donnelly, Delta Tau Delta, Fraternities, KU History, photographs, Throwback Thursday, University Archives, University history, University of Kansas