Throwback Thursday: Homecoming Display Edition
Each week we'll be posting a photograph from University Archives that shows a scene from KU's past. We've also scanned more than 34,800 images from KU's University Archives and made them available online; be sure to check them out!
We hope students and alumni have had a wonderful time celebrating KU's 107th Homecoming this week!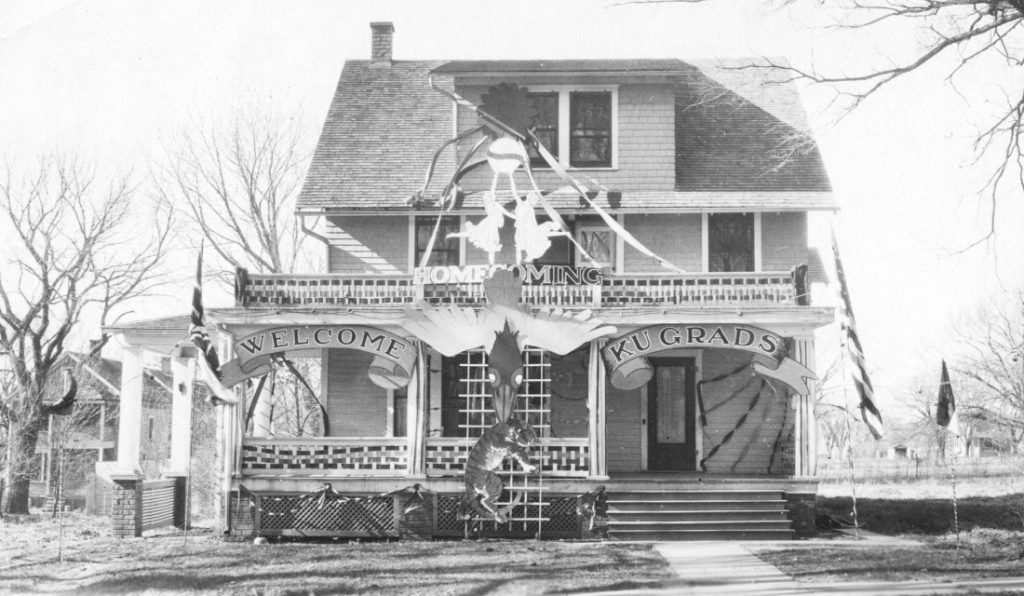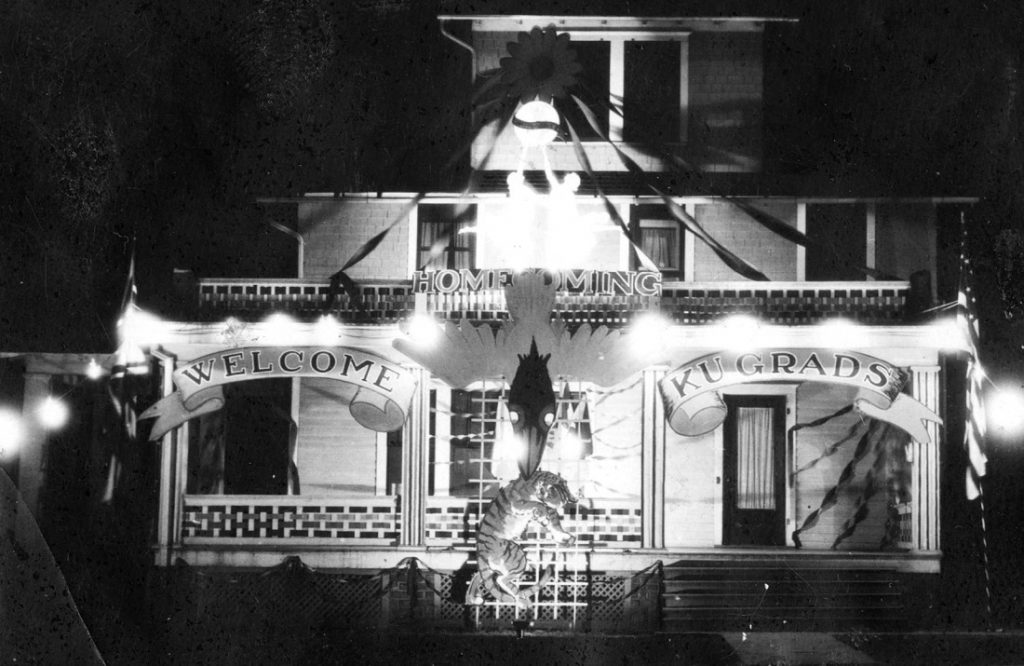 According to a 1920 bulletin from the Institute of International Education, Cosmopolitan Clubs were "organized in many of the leading universities" in the early twentieth-century "for the purpose of promoting international good will by bringing into fellowship selected representatives of each nationality within a given university. The motto of the Cosmopolitan Club is 'Above All Nations is Humanity'" (77).
The 1926 Jayhawker yearbook states that the KU chapter of the Cosmopolitan Club was established in 1920; the club's house was located at 1653 Indiana Street.
Caitlin Donnelly
Head of Public Services
Tags: Caitlin Donnelly, Cosmopolitan Club, Homecoming, KU History, photographs, Students, University Archives, University history, University of Kansas