Throwback Thursday: Home Away From Home Edition
Each week we'll be posting a photograph from University Archives that shows a scene from KU's past. We've also scanned more than 34,800 images from KU's University Archives and made them available online; be sure to check them out!
Welcome back, Jayhawks! Students will be returning to campus over the next few days to get ready for the start of the spring semester next week.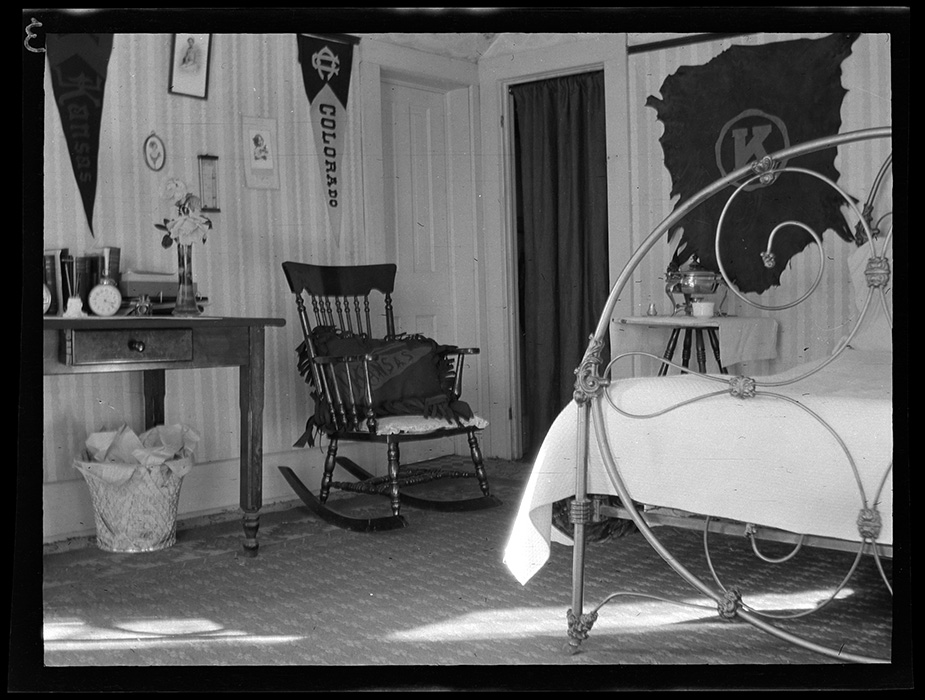 A KU History article about Corbin Hall – KU's first residence hall, which opened in 1923 – noted that "originally there were no University-owned dormitories for students at the University of Kansas. During KU's early years, housing was catch-as-catch-can, with many of the students in attendance usually hailing from the surrounding area. As such, many lived at home, or with faculty, or in other private residences."
Caitlin Donnelly
Head of Public Services
Tags: Caitlin Donnelly, KU History, photographs, Students, Throwback Thursday, University Archives, University history, University of Kansas