Throwback Thursday: High Five Edition
Each week we'll be posting a photograph from University Archives that shows a scene from KU's past. We've also scanned more than 34,800 images from KU's University Archives and made them available online; be sure to check them out!
Did you know that today is National High Five Day? This is a particularly good year to celebrate, as a 2014 medical study found that high fives (and fist bumps) spread fewer germs than handshakes, according to Wikipedia.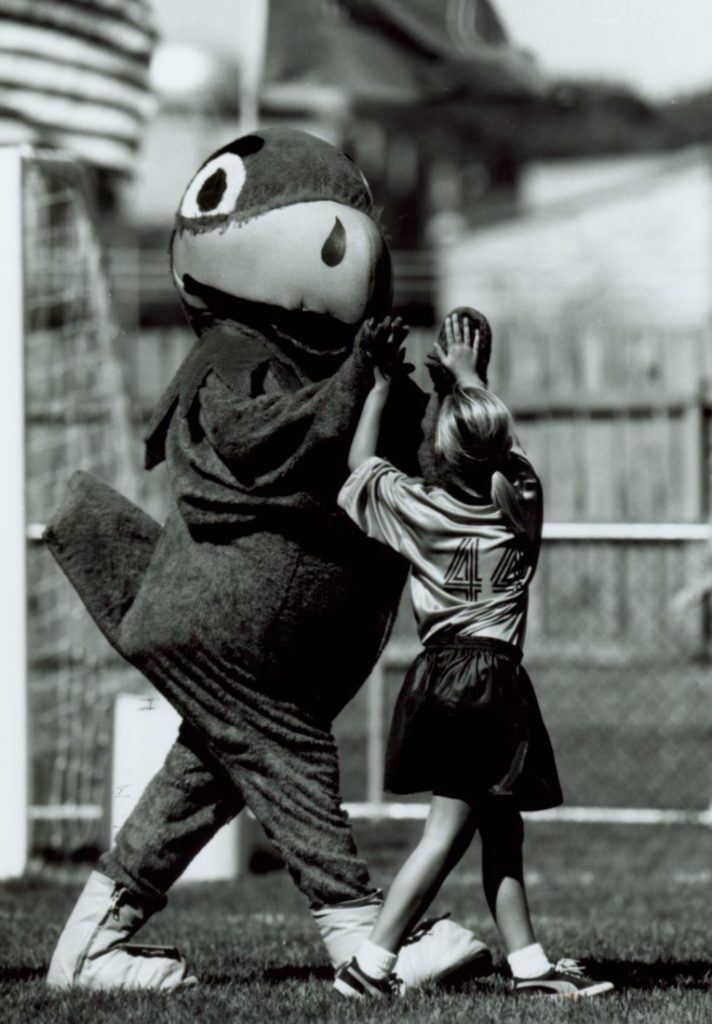 Caitlin Klepper
Head of Public Services
Tags: Baby Jay, Caitlin Donnelly, Jayhawk, KU History, photographs, Soccer, Throwback Thursday, University Archives, University history, University of Kansas