Throwback Thursday: Football Practice Edition
Each week we'll be posting a photograph from University Archives that shows a scene from KU's past. We've also scanned more than 34,800 images from KU's University Archives and made them available online; be sure to check them out!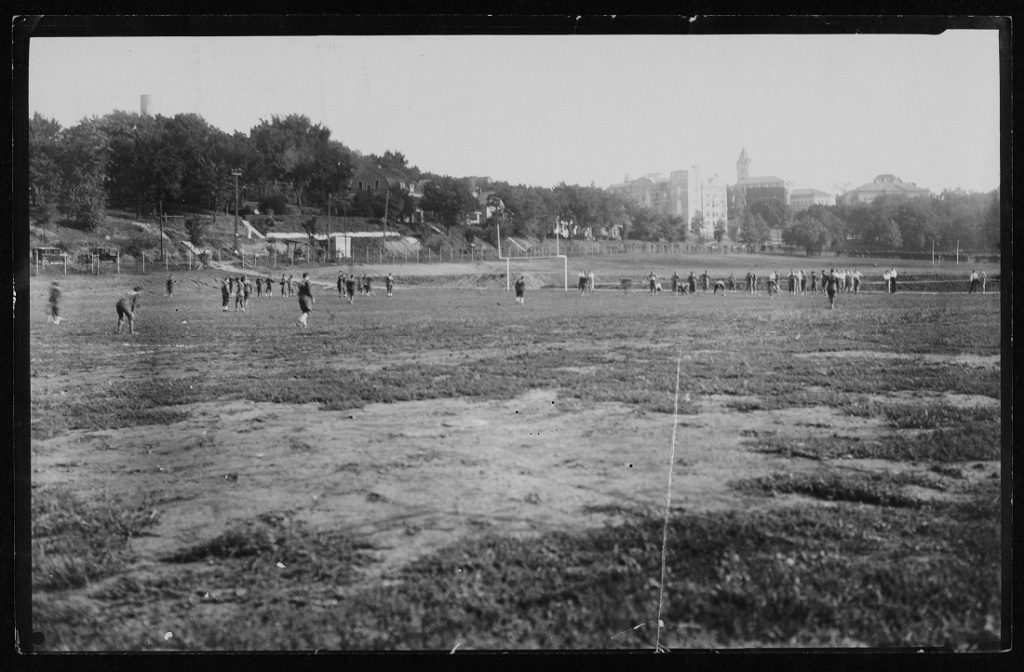 This photo was taken approximately where the football team's current outdoor practice field stands. Mississippi Street is visible on the left. In the background, from left to right, are the Kansas Union, Dyche Hall, and Green (now Lippincott) Hall.
Caitlin Donnelly
Head of Public Services
Tags: Caitlin Donnelly, Dyche Hall, Green Hall, KU Football, KU History, Lippincott Hall, Memorial Union, photographs, Throwback Thursday, University Archives, University history, University of Kansas