Throwback Thursday: Face Covering Edition
Each week we'll be posting a photograph from University Archives that shows a scene from KU's past. We've also scanned more than 34,800 images from KU's University Archives and made them available online; be sure to check them out!
Welcome back, Jayhawks!
After a five-month hiatus while Spencer Research Library was closed, we're excited to resume these weekly snapshots of KU history.
We're also excited to welcome research and visitors back to Spencer. Remember to bring your face covering! But, don't follow the lead of the students in this week's photo: a basketball net is not an approved or effective option.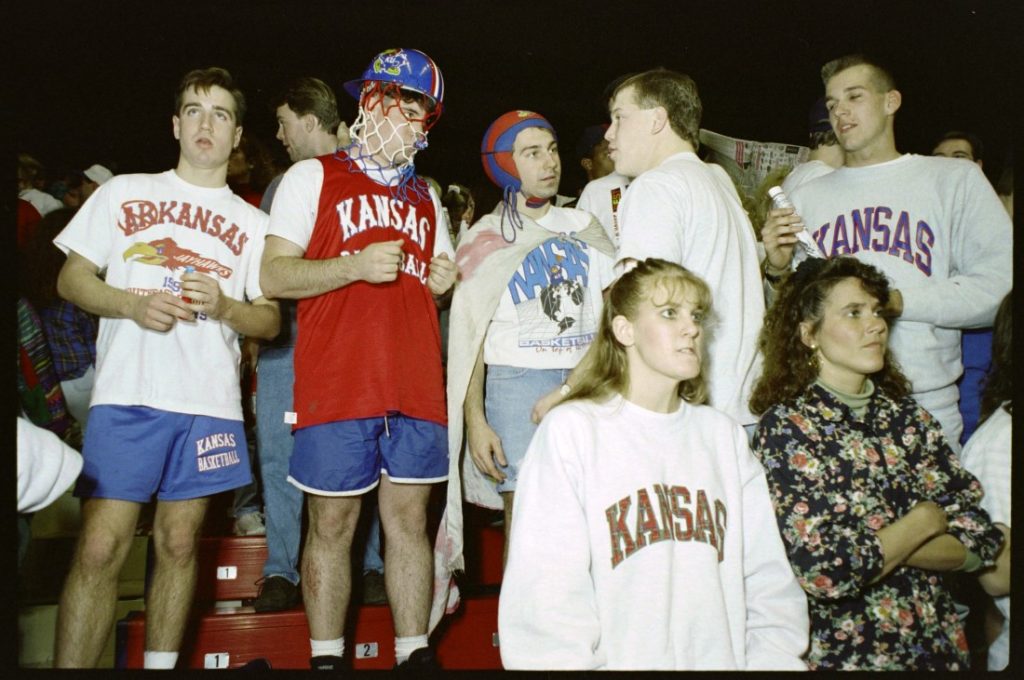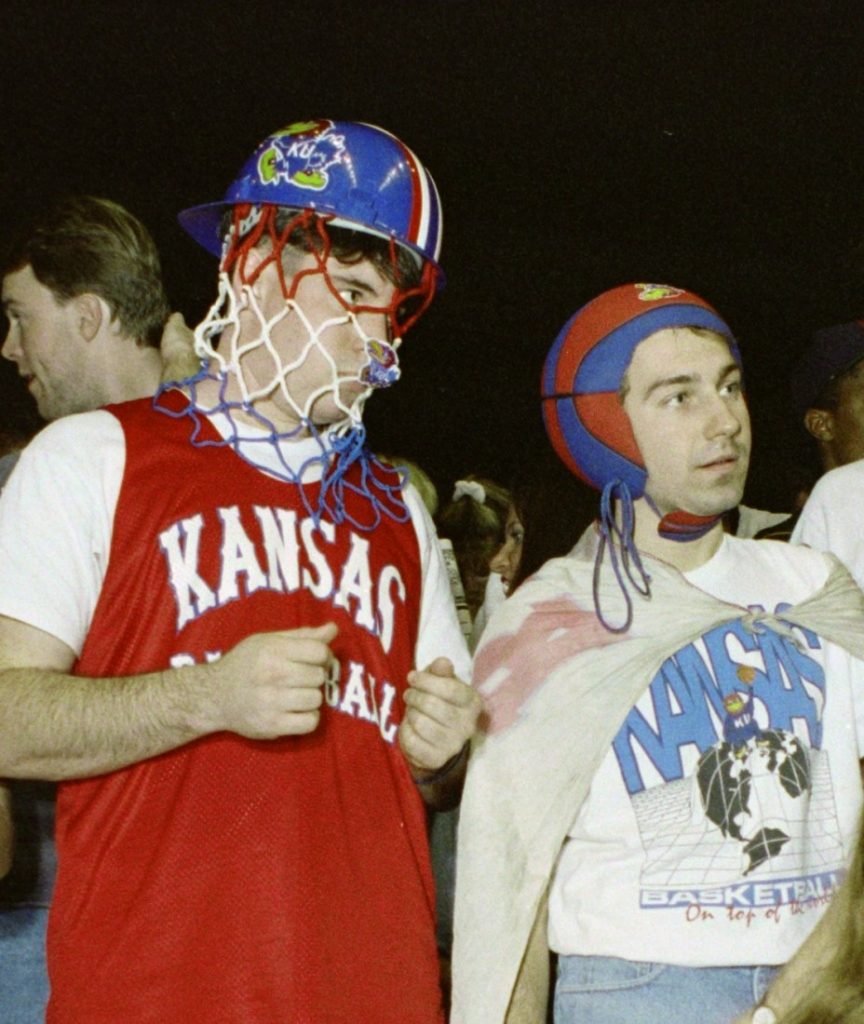 Caitlin Donnelly
Head of Public Services
Tags: Basketball, Caitlin Donnelly, KU Basketball, KU History, photographs, Throwback Thursday, University Archives, University history, University of Kansas