Women's Suffrage: The Lighter Side
When we talk about the history of the women's suffrage movement, the narrative is often quite serious in terms of focus and tone. We read the rhetoric and arguments for and against suffrage; we learn about the struggles faced – mockery, ostracism, even imprisonment. But in the midst of all this seriousness existed publications and ephemera full of sass, humor, and wit!
Featured in our new online exhibit, Women's Suffrage: The Lighter Side, is a selection of items from our collections that show the lighter side of the women's suffrage movement. Published several years before the passage of the Nineteenth Amendment, these items include satirical essays and poems, popular song parodies, and nursery rhyme re-imaginings.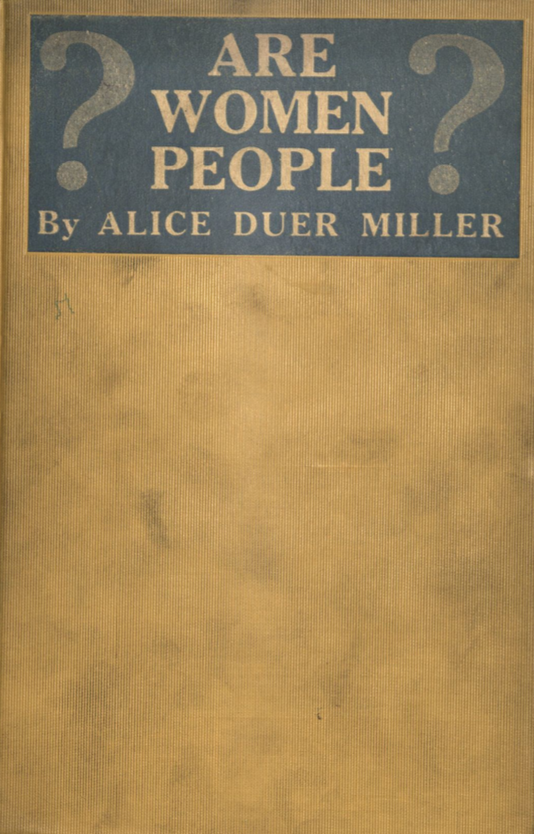 Published in 1915, Are Women People? A Book of Rhymes for Suffrage Times features satirical poems and other humorous writings by Alice Duer Miller to promote the women's suffrage movement. Many of the poems were originally published individually in The New York Tribune before their publication together in this book. The material in the book is divided into five categories: Treacherous Texts, Campaign Material (For Both Sides), Women's Sphere, A Masque of Teachers: The Ideal Candidates, and The Unconscious Suffragists.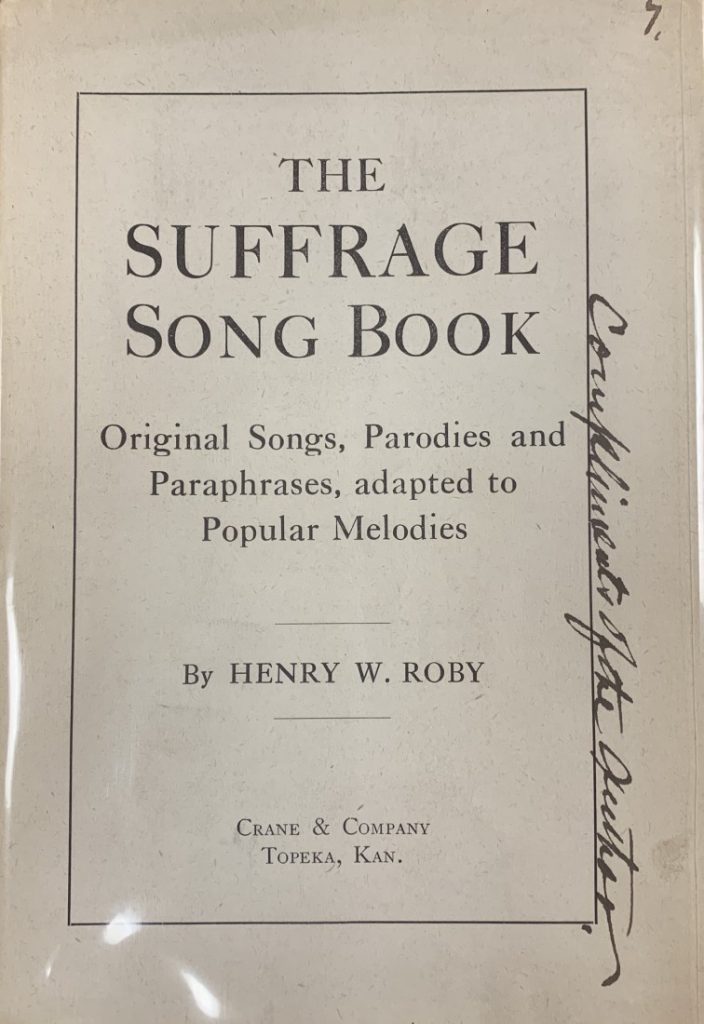 A publication from Topeka, Kansas, The Suffrage Song Book: Original Songs, Parodies and Paraphrases, Adapted to Popular Melodies was created by Henry W. Roby and published in 1909. By taking the ideals of the women's suffrage movement and setting them to the music of a variety of popular songs, Roby's parodies are not only informative but catchy examples of some of the messaging used in the fight for women's rights.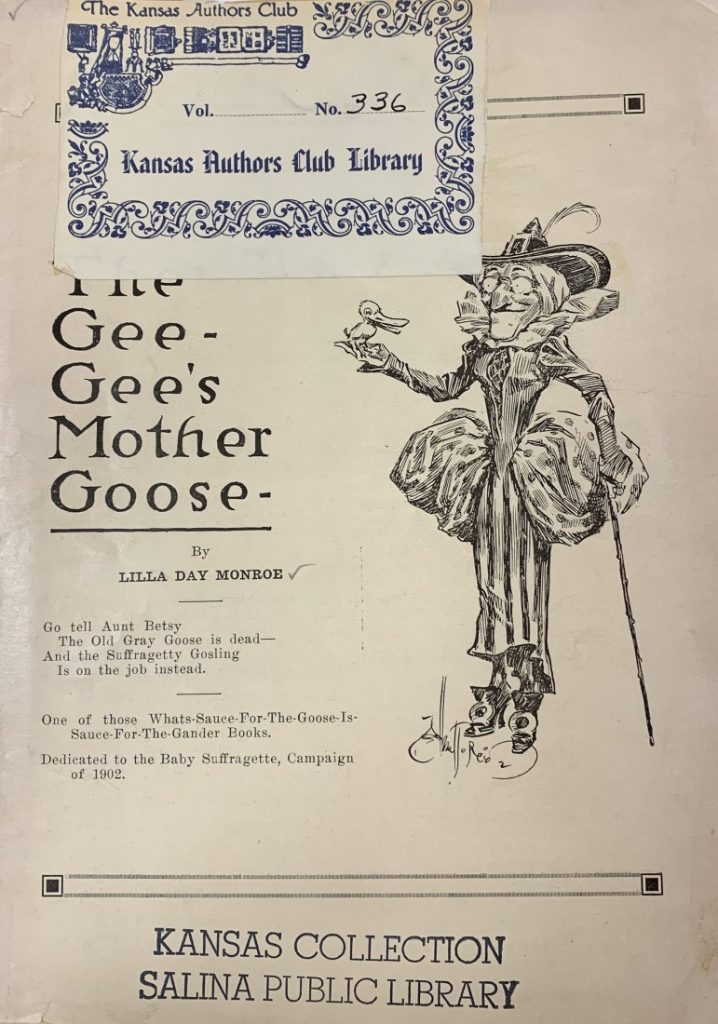 Another Kansas publication, The Gee-Gee's Mother Goose by Lilla Day Monroe, is a collection of common nursery rhymes but re-written to incorporate pro-suffrage messages and ideas. For added interest in this 1912 publication, the rhymes are accompanied by related illustrations including scenes from "Three Blind Mice" and "Peter, Peter, Pumpkin Eater."
Emily Beran
Public Services
Tags: Emily Beran, Nineteenth Amendment, Nursery rhymes, Poetry, Songs, Suffrage, Women's history