Throwback Thursday: Commencement Edition, Part II
Each week we'll be posting a photograph from University Archives that shows a scene from KU's past. We've also scanned more than 34,800 images from KU's University Archives and made them available online; be sure to check them out!
Commencement for the class of 2021 is on Sunday, and we join others in congratulating all graduating Jayhawks and wishing them the very best. Rock Chalk!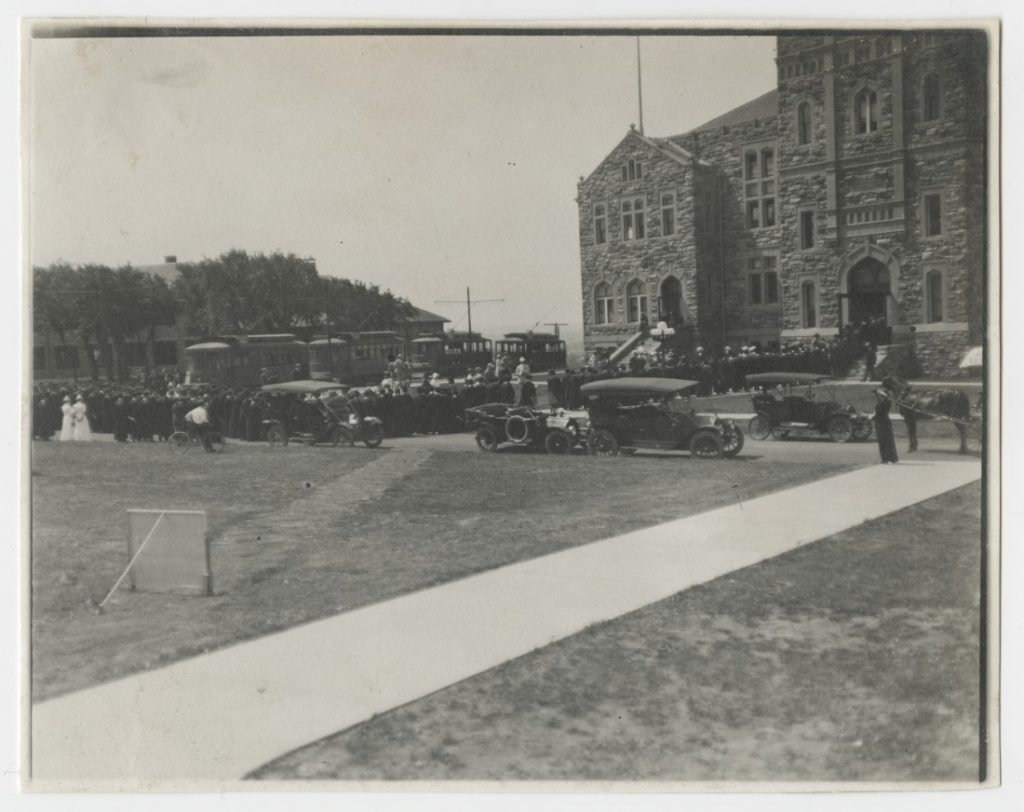 Caitlin Klepper
Head of Public Services
Tags: Caitlin Donnelly, Commencement, Fowler Shops, KU History, photographs, Robinson Gymnasium, Stauffer-Flint Hall, Students, Throwback Thursday, University Archives, University history, University of Kansas