Throwback Thursday: Canine Mascot Edition
Each week we'll be posting a photograph from University Archives that shows a scene from KU's past. We've also scanned more than 34,800 images from KU's University Archives and made them available online; be sure to check them out!
National Dog Day is this Saturday, but you can celebrate a little early with this week's photograph.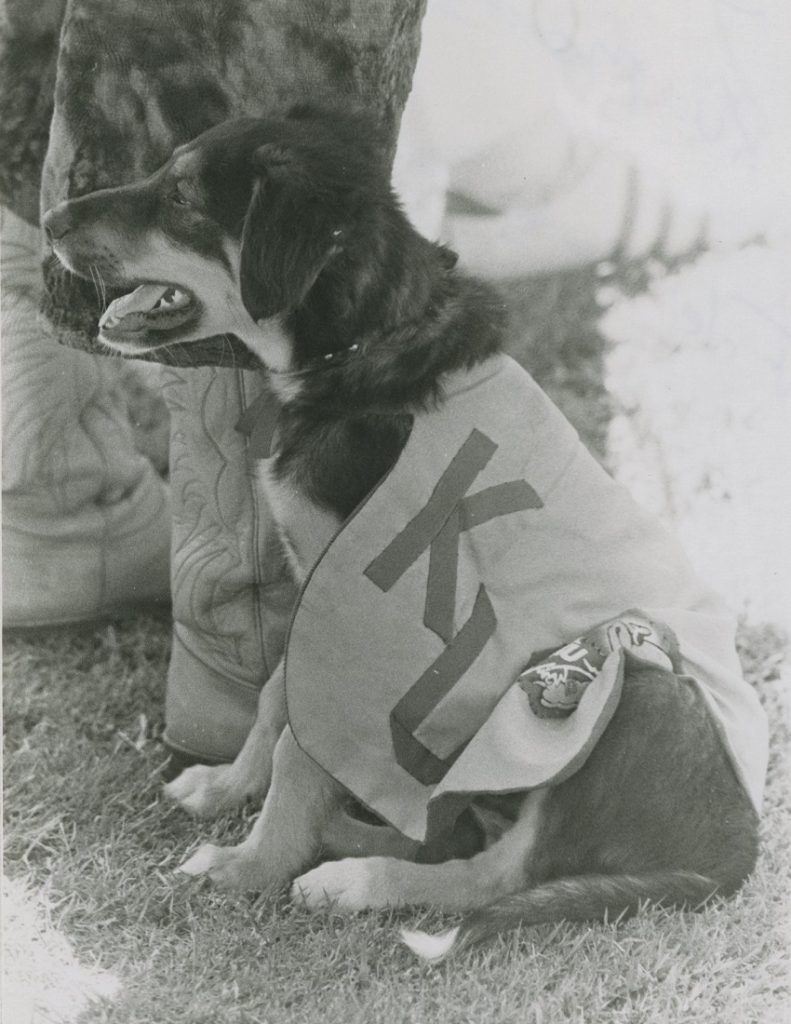 Boris, former mascot of KU's Marching Band, 1968.
University Archives Photos. Call Number: RG 22/1/m 1968 Prints:
Fine Arts: University Bands: Marching Band (Photos).
Click image to enlarge (redirect to Spencer's digital collections).
Want more cute pictures of KU-affiliated dogs? Check out last year's photograph of James Naismith with two adorable puppies.
Caitlin Donnelly
Head of Public Services
Tags: Caitlin Donnelly, Dogs, KU History, KU Marching Band, photographs, Throwback Thursday, University Archives, University history, University of Kansas