Throwback Thursday: Boy Scout Edition
Each week we'll be posting a photograph from University Archives that shows a scene from KU's past. We've also scanned more than 21,700 images from KU's University Archives and made them available online; be sure to check them out!
Happy birthday, Boy Scouts of America! The organization was founded on February 8, 1910.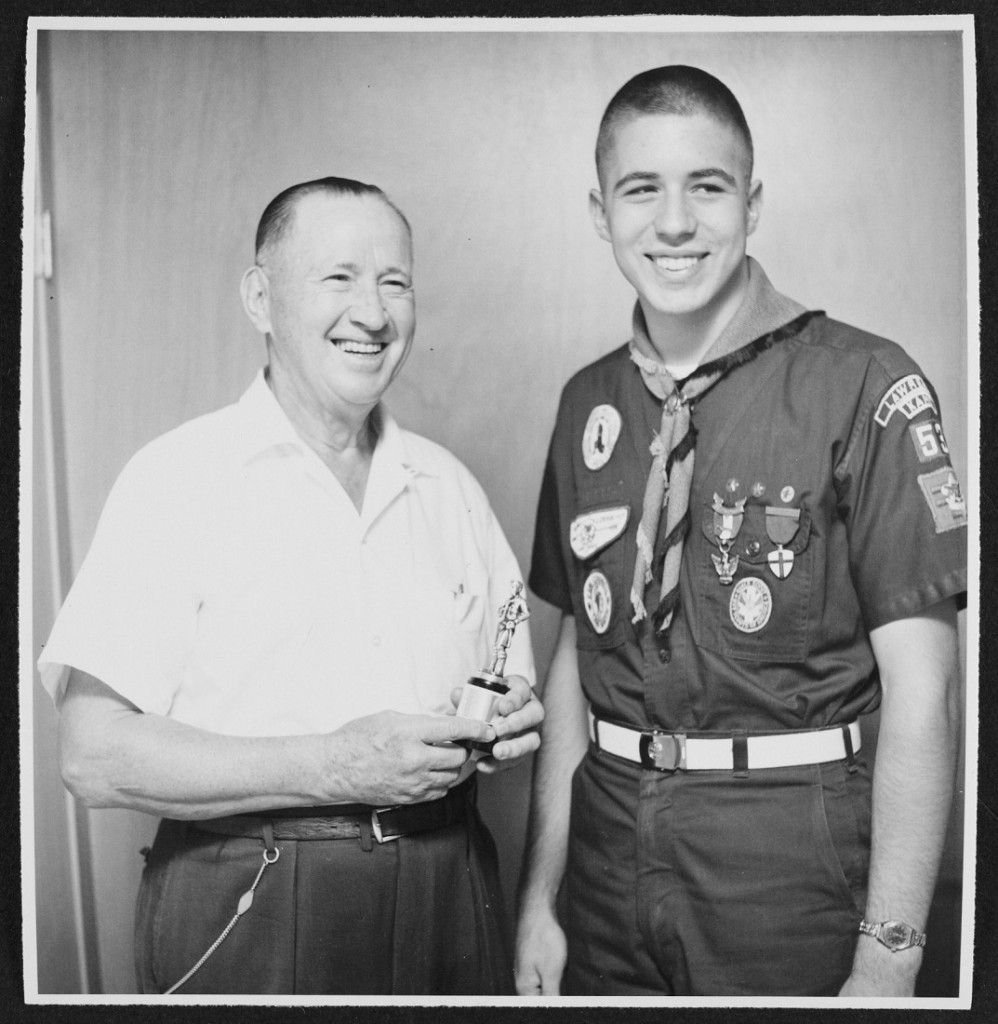 Legendary KU basketball coach Phog Allen with a local Eagle Scout, June 27, 1958.
Lawrence Journal-World Photo Collection, University Archives Photos.
Call Number: RG LJW 66/22 Forrest C. Allen 1958: Athletic Department: Coaches and Staff (Photos).
Click image to enlarge (redirect to Spencer's digital collections).
Caitlin Donnelly
Head of Public Services
Melissa Kleinschmidt, Megan Sims, and Abbey Ulrich
Public Services Student Assistants
Tags: Abbey Ulrich, Boy Scouts, Caitlin Donnelly, KU History, Megan Sims, Melissa Kleinschmidt, Phog Allen, photographs, Throwback Thursday, University Archives, University history, University of Kansas