Throwback Thursday: Allen Fieldhouse Edition
Each week we'll be posting a photograph from University Archives that shows a scene from KU's past. We've also scanned more than 1,700 images from KU's University Archives and made them available online; be sure to check them out!
Next Monday former KU basketball coaches Ted Owens, Larry Brown, and Roy Williams will gather with current coach Bill Self at Allen Fieldhouse for a program celebrating the sixtieth anniversary of the facility. In anticipation of this special event, we're sharing two photographs of the Fieldhouse under construction in 1954. To learn more about its origins, planning, construction, and dedication, see the article "Field House of Dreams" on the KU History website.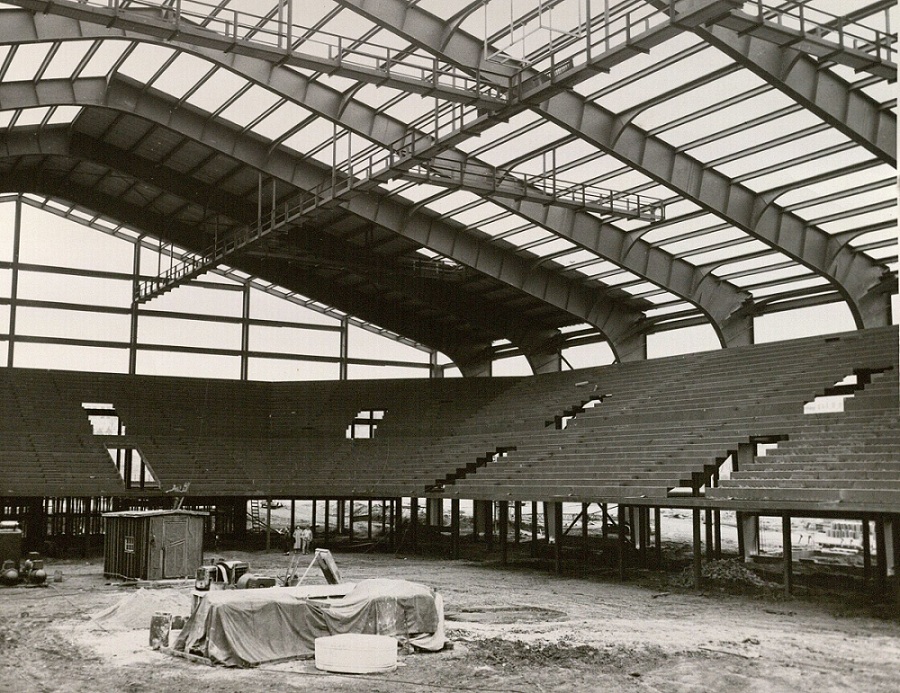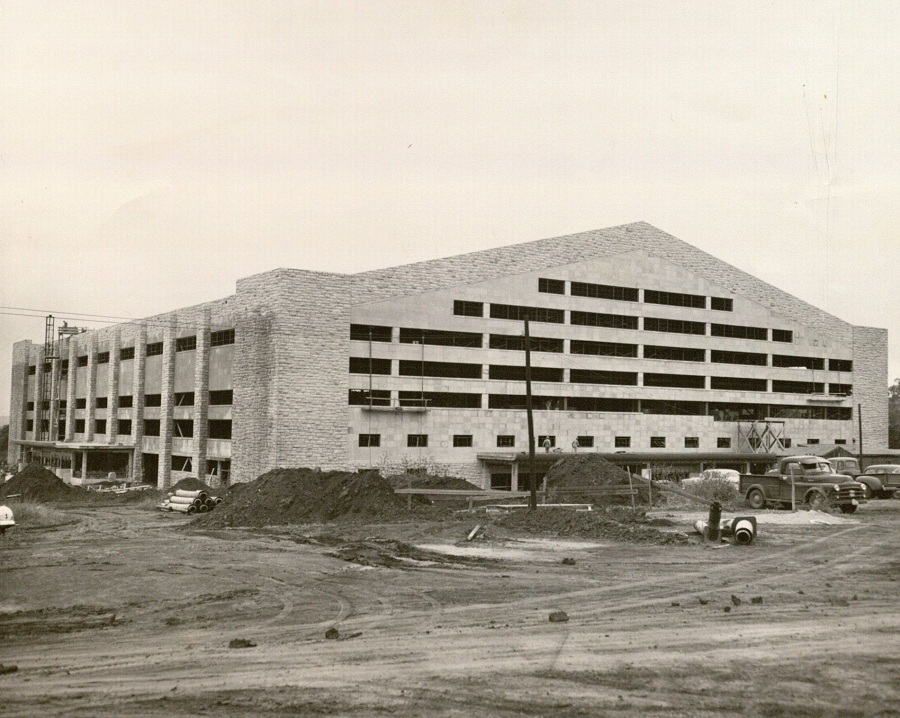 Allen Fieldhouse under construction, 1954. University Archives Photos.
Call Number: RG 0/22/1 1954 Prints: Campus: Buildings: Allen Fieldhouse (Photos).
Click image to enlarge (redirect to Spencer's digital collections).
Caitlin Donnelly
Head of Public Services
Brian Nomura
Public Services Student Assistant
Tags: Allen Fieldhouse, Basketball, Brian Nomura, Caitlin Donnelly, KU Basketball, KU History, photographs, Throwback Thursday, University Archives, University history, University of Kansas