August 28th, 2019
This summer I had the opportunity to be the first Ringle conservation intern in the Audiovisual Preservation Unit at the Kenneth Spencer Research Library. I worked with videotapes from the Channel 6 program, As Time Goes By, which was a public-access program created by and for senior citizens in Douglas County that aired from 1992 to 2000. Sherry Williams, the recently retired Kansas Collection Curator at Spencer, chose the show to be the pilot for this project because of its historic and cultural value. In the eight weeks of the internship, I gathered descriptive metadata on and housed 213 tapes and digitized 30 of these tapes. By the end of my time there, I really had a feel for Lawrence's senior citizen community in the 1990's!
As a first timer in Kansas, I came into the project most excited to work with a large local access program that would surely teach me so much about the history and culture of Lawrence. I wasn't disappointed. Some of my favorite episodes included a conversation with a Holocaust survivor who settled in Lawrence, a conversation with Indigenous seniors who attended the Haskell boarding school in the 1920s, and last but not least, an episode about the "unusual" tombstones in Douglas County and in America's Heartland.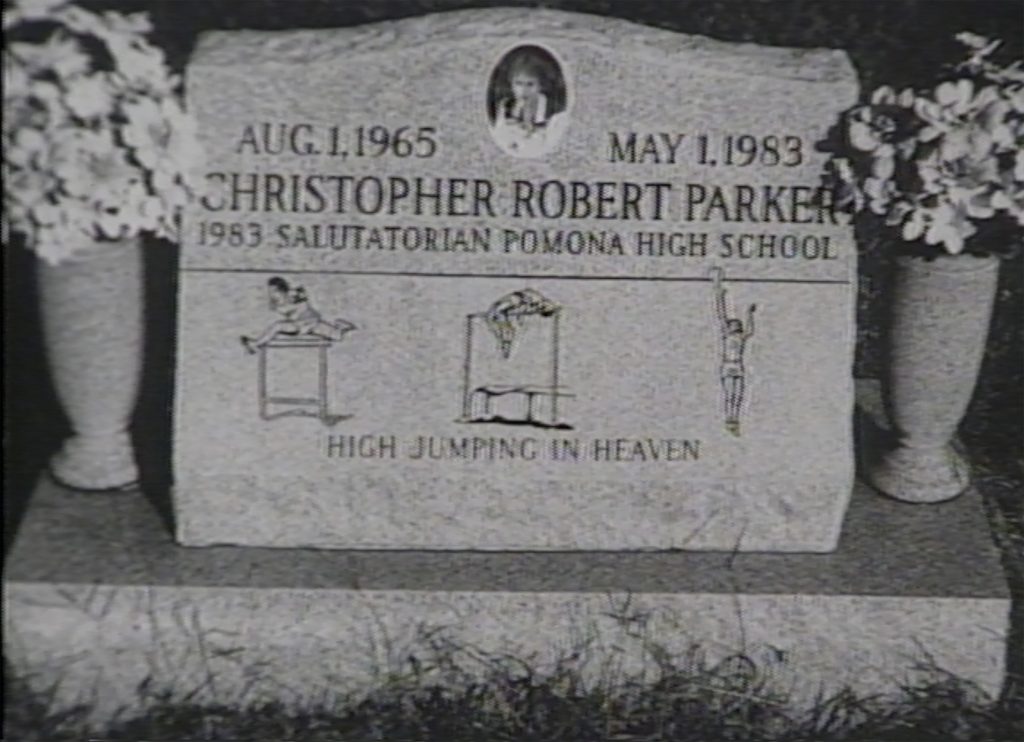 In 2017, after its 45 year run, Channel 6 was sold to Midco Communications and the question of if and how their videotapes would be preserved was posed to the Lawrence community. Sherry felt that Spencer would be an appropriate repository to store the collection in perpetuity. On the day Channel 6 was moving out of their building, Spencer staff gathered box after box of the nearly one thousand videotapes from the station and loaded them up in a van to be sent to their new permanent home at Spencer. I am amazed and inspired by their commitment to preserving the cultural heritage of Douglas County.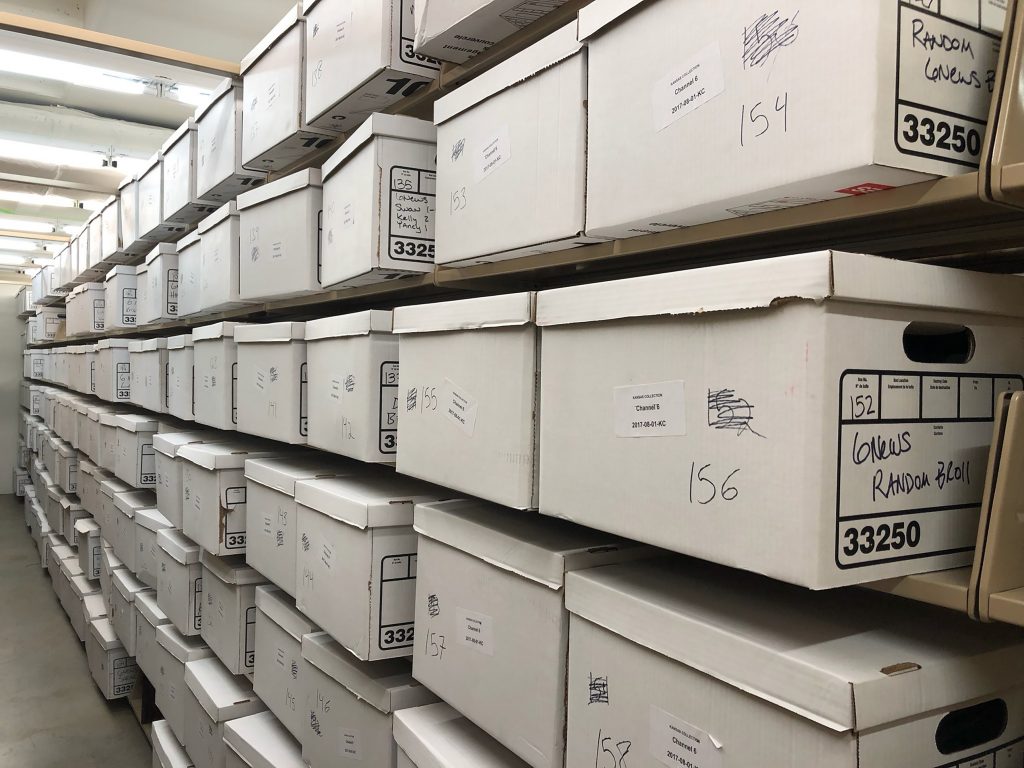 Public-access programming can serve as a glimpse into communities during a certain point in time. In my time observing Lawrence in the 1990's, through As Time Goes By, I learned about topics such as the history, buildings, fashion, public school system, museums, law enforcement, food, festivals, under-represented communities, and much more about Douglas County. It's my hope that As Time Goes By will become highly accessible to members of the community in the near future.
Julia Davila Coppedge
2019 Ringle Intern, Conservation Services