July 12th, 2018
Each week we'll be posting a photograph from University Archives that shows a scene from KU's past. We've also scanned more than 34,800 images from KU's University Archives and made them available online; be sure to check them out!
Who's excited for the World Cup final this weekend?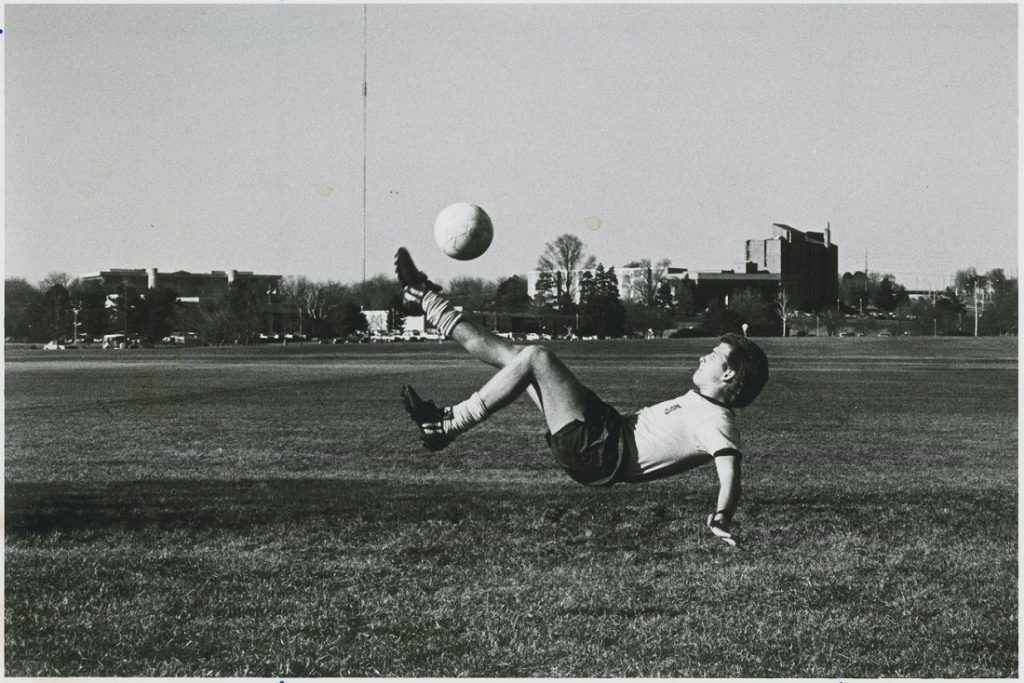 KU soccer player kicking a ball, 1986-1987. University Archives Photos.
Call Number: RG 66/27 1986/1987 Practice Prints: Athletic Department: Soccer (Photos).
Click image to enlarge (redirect to Spencer's digital collections).
This photo appears to have been taken at the Shenk Recreational Sports Complex, looking north. Moore Hall – home of the Kansas Geological Survey – is prominently visible in the background on the right.
Caitlin Donnelly
Head of Public Services