On a Roll
We receive many rolled posters, maps, photographs, and other paper items in the conservation lab. Oftentimes the cataloger or processor hasn't been able to open the item to determine what it is. For most of these items, humidification and flattenting is the standard treatment.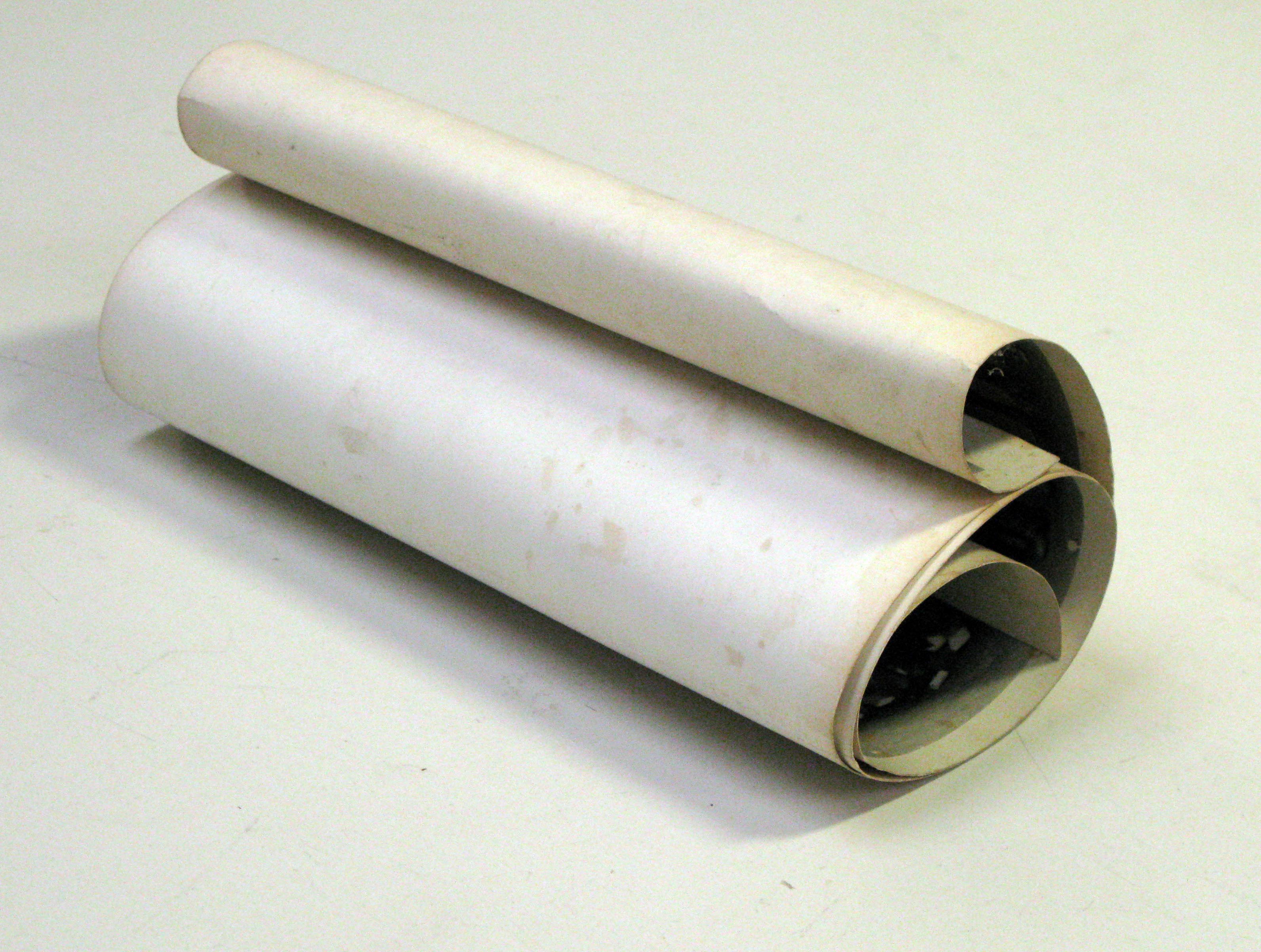 Image of a rolled photograph before dehumidification.
High humidity environments can be deleterious to paper if not closely monitored. However, sometimes we use humidity to our advantage: to relax rolled paper in order to flatten it. I often use the sink in the conservation lab to create a humidity chamber. On the bottom is the water. We use rubber stoppers with a layer of plastic eggcrate sheeting to make a platform above the water level. On top of that is a blotter paper to protect the collection item from the grid of the eggrate. The rolled item is placed on the blotter and the lid is put on the chamber.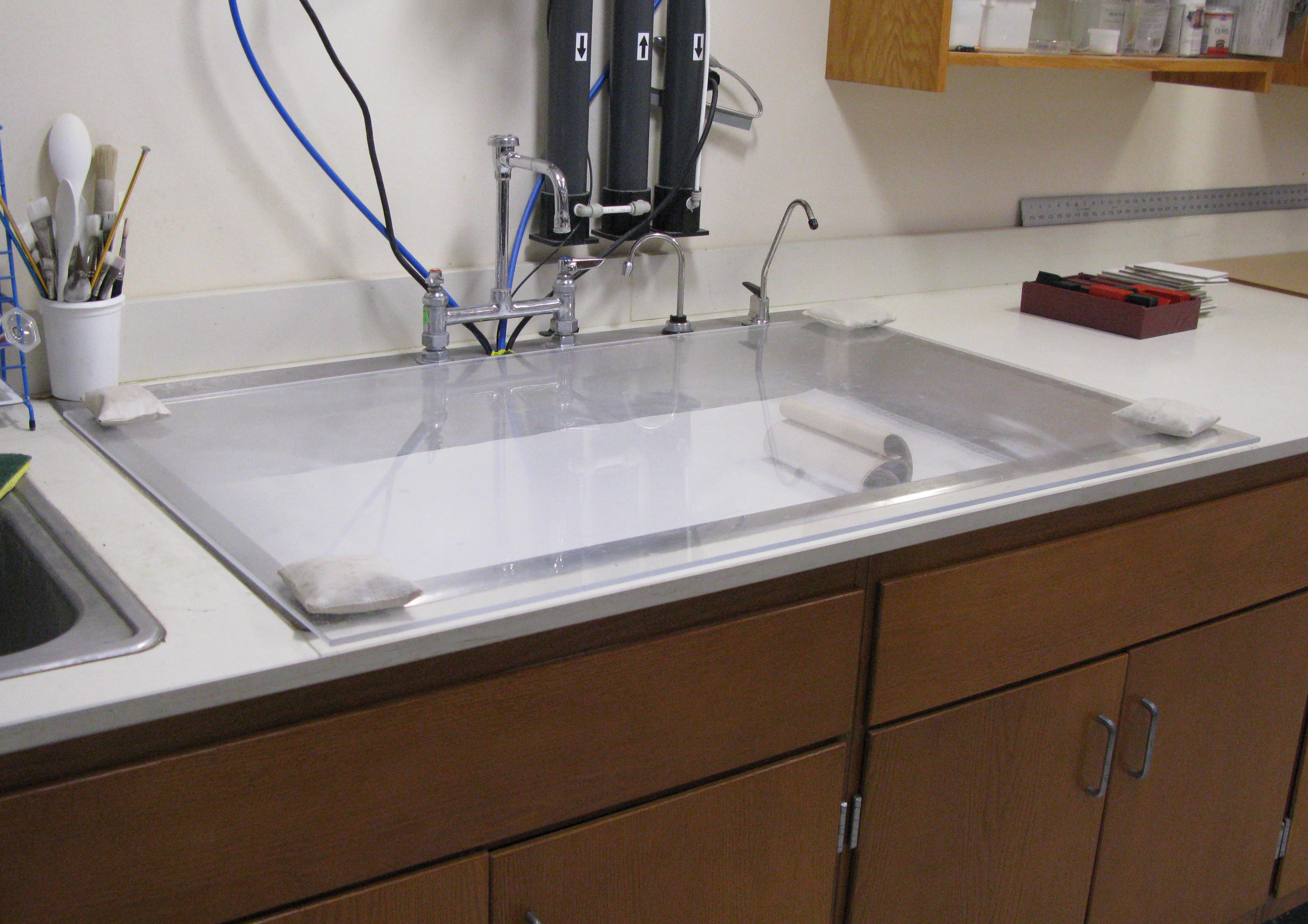 Humidity chamber created in a sink.
I closely watch the rolled item to determine when I might begin to gently unroll it or when it's ready to come out of the chamber. Especially for photographs, this step has to be done with utmost care.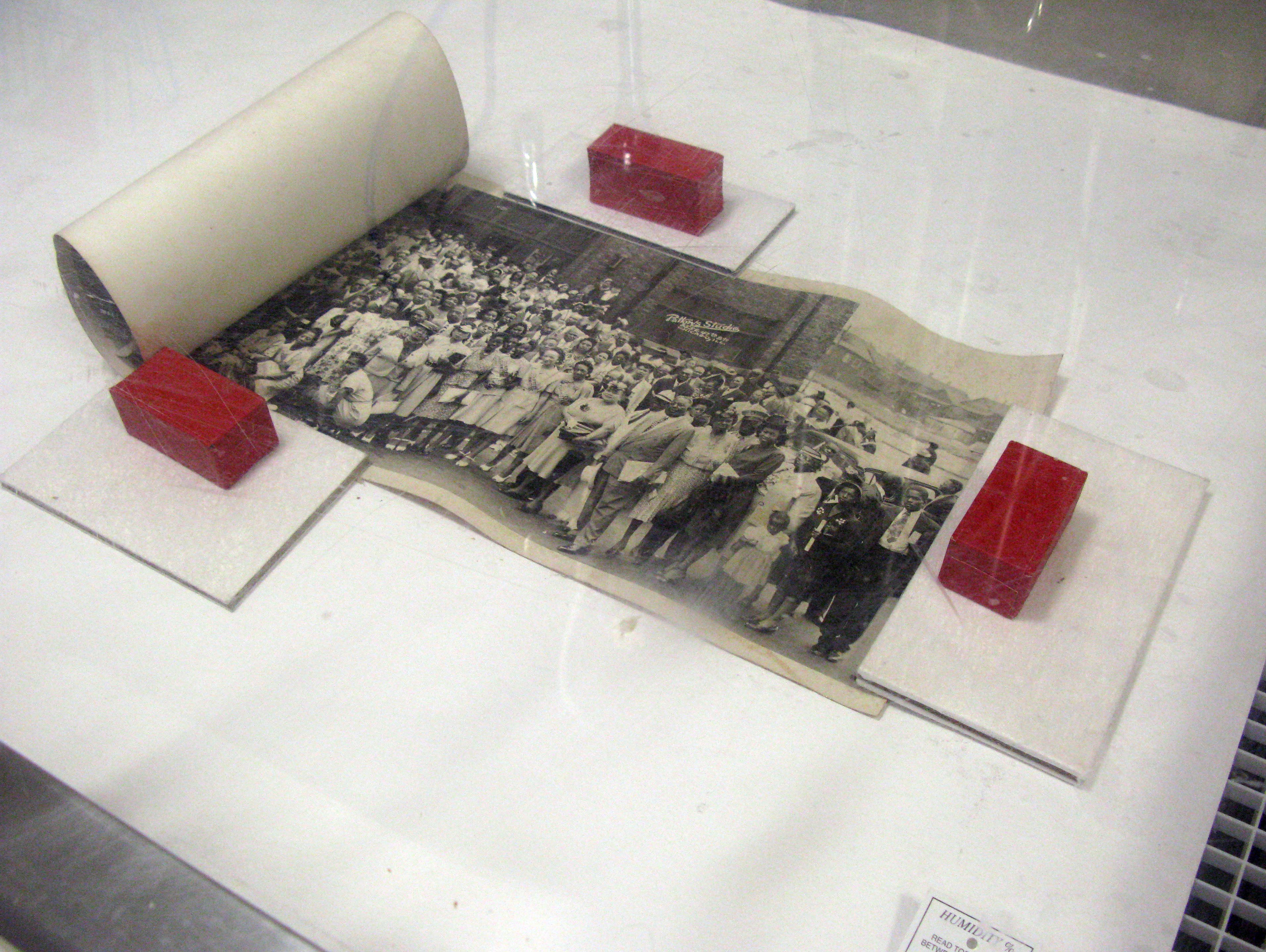 Unrolling a humidified photograph.
Once it is completely unrolled or very relaxed, I remove the item from the chamber and press it between blotters and a spun polyester cloth called Hollytex, with a Plexiglas sheet and weight on top.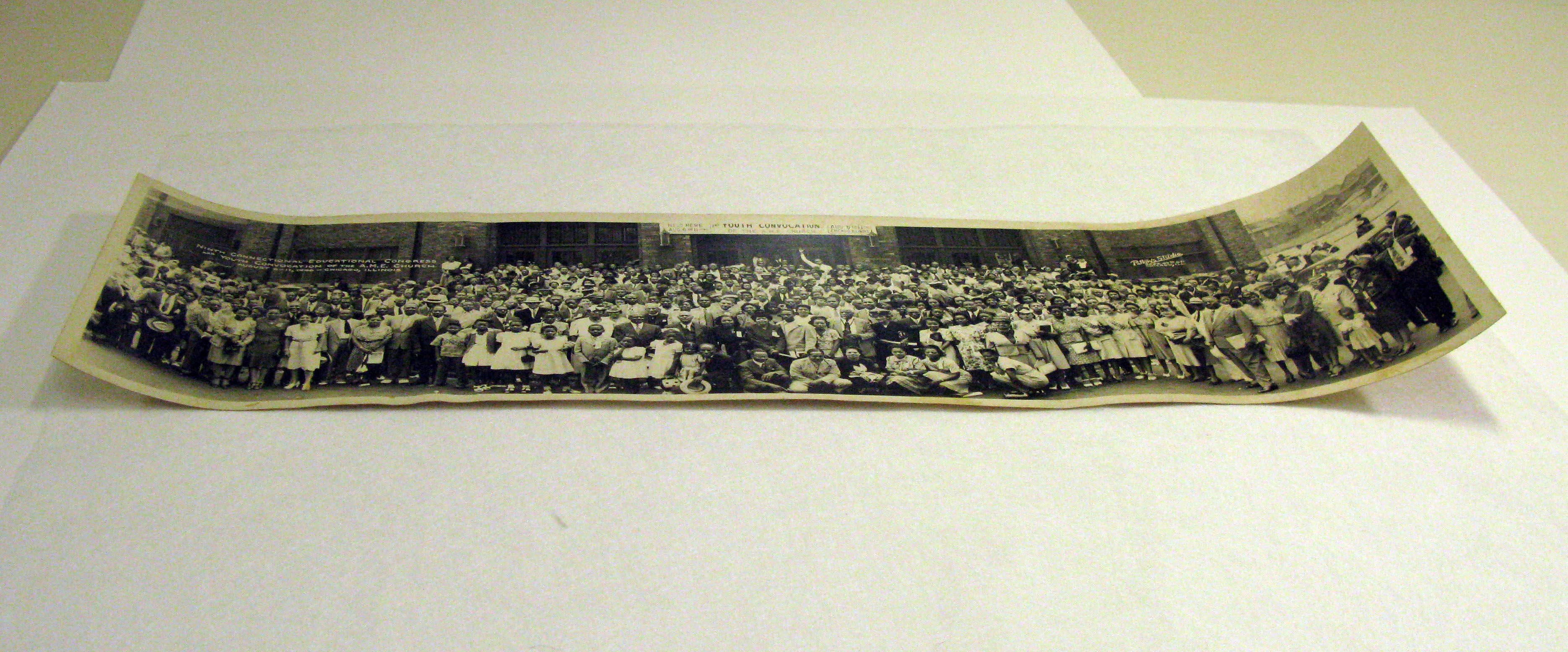 Finished photograph after humidification treatment.
Sometimes items aren't 100% flat after treatment. In this case, the photograph is flat enough for a patron to use it, without overstressing the layers comprising the photograph.
Whitney Baker
Head, Conservation Services
Tags: conservation treatments, humidification, humidification chamber, photographs, rolled items, Whitney Baker