Throwback Thursday: Thanksgiving Relaxation Edition
Each week we'll be posting a photograph from University Archives that shows a scene from KU's past. We've also scanned more than 34,800 images from KU's University Archives and made them available online; be sure to check them out!
Happy Thanksgiving, Jayhawks!
We're not really sure about the context of this week's photo, but we think the scene it depicts will look familiar to many of you today.
Don't forget that Spencer Research Library is closed through Sunday, November 26th, for the holiday.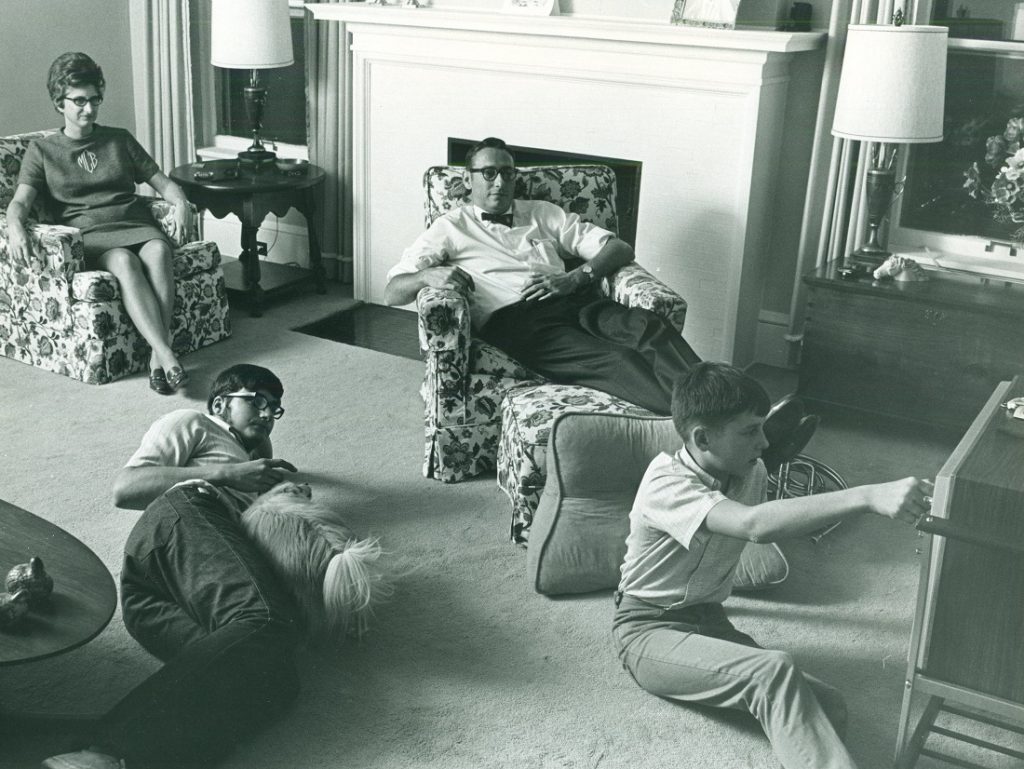 Chancellor Laurence Chalmers watching television with his family, 1970.
University Archives Photos. Call Number: RG 2/13 Family 1970s Prints:
Chancellors: E. Laurence Chalmers: Family (Photos).
Click image to enlarge (redirect to Spencer's digital collections).
Caitlin Donnelly
Head of Public Services
Tags: Caitlin Donnelly, Chancellor E. Laurence Chalmers, KU History, photographs, Throwback Thursday, University Archives, University history, University of Kansas