Throwback Thursday: No-Shave November Edition
Each week we'll be posting a photograph from University Archives that shows a scene from KU's past. We've also scanned more than 34,800 images from KU's University Archives and made them available online; be sure to check them out!
Looking for some inspiration for Movember/No-Shave November? Look no further than this week's photo, which features members of KU's faculty sporting an impressive variety of beards and mustaches in 1885. Click on the image to zoom in and get a closer look!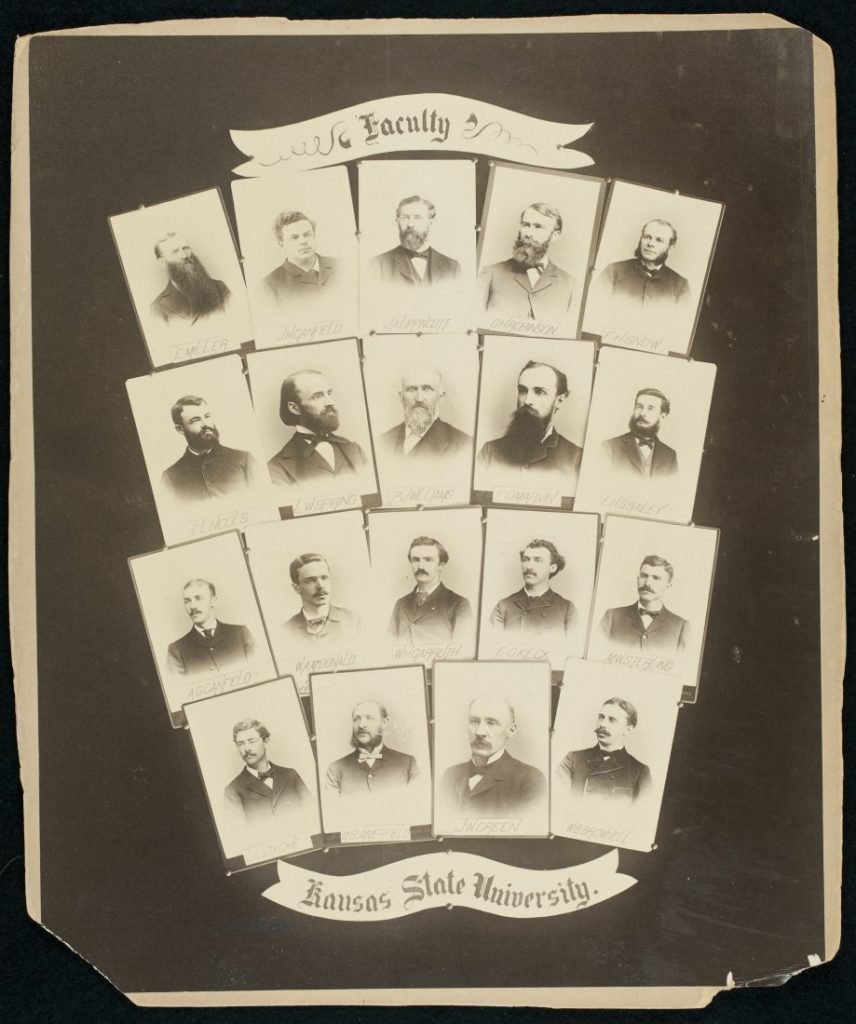 Caitlin Donnelly
Head of Public Services
Tags: Caitlin Donnelly, Faculty, KU History, Movember, No-Shave November, photographs, Throwback Thursday, University Archives, University history, University of Kansas