July 30th, 2019
Conservation Services recently installed an exhibit in Spencer Library titled Unseen Hands: Care and Preservation of KU Libraries' Collections. Jointly conceived by all staff members in Conservation Services–Angela Andres, Whitney Baker, Chris Bañuelos, Jacinta Johnson, and Roberta Woodrick–the exhibit highlights the work performed by our department to preserve library collections.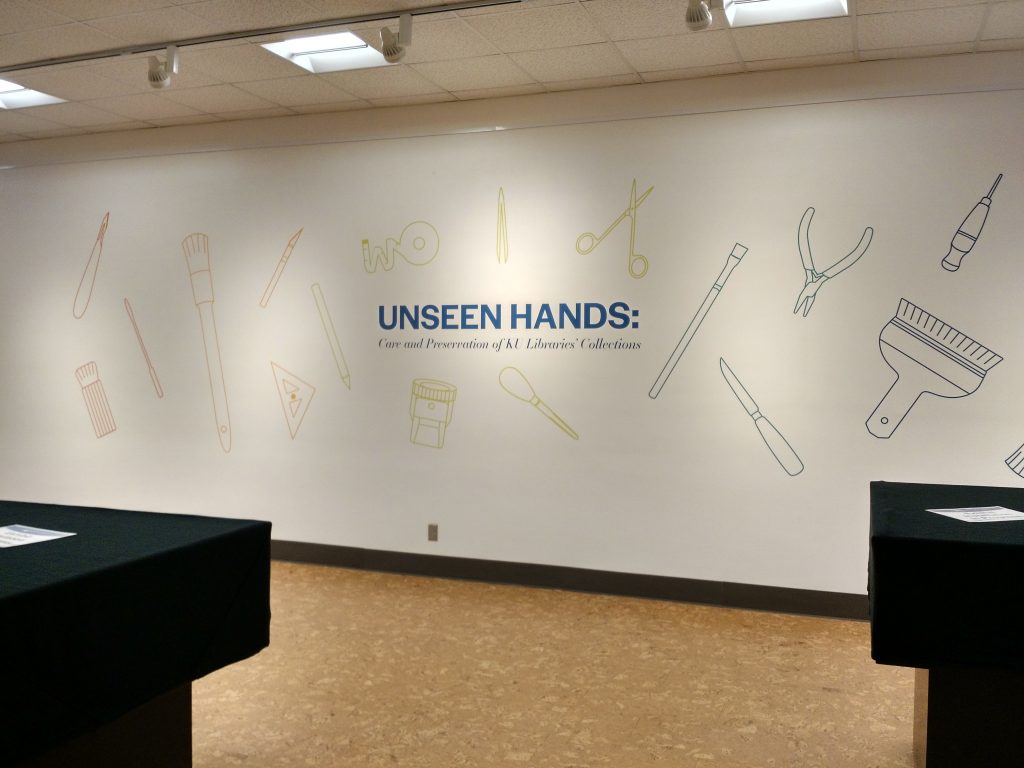 Staff in Conservation Services are responsible for caring for KU Libraries collections in all seven locations. In preserving our books, papers, photographs, audiovisual formats, and three-dimensional artifacts, we strive to make materials available for use by current and future library visitors.
Core functions of Conservation Services include:
Monitoring the environment
Constructing protective enclosures
Preparing new materials for use
Repairing and treating damaged items
Digitizing audiovisual formats
Constructing cradles and supports for exhibitions
Preparing for and responding to disasters
Training future preservation professionals
Engaging in outreach with the campus community and beyond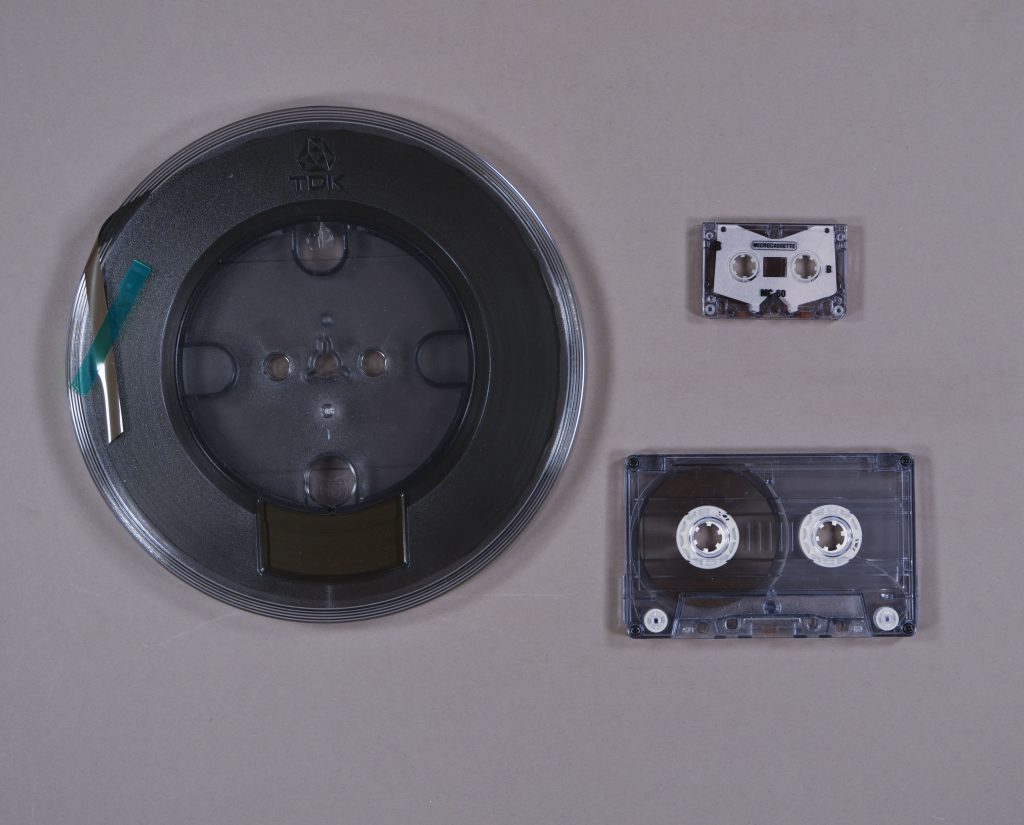 The display spans five cases, each of which focuses on a different aspect of our work: audiovisual preservation, general collections conservation, paper conservation, preservation measures, and special collections conservation. A digital slideshow and videos of recently digitized Spencer collections augment the case displays.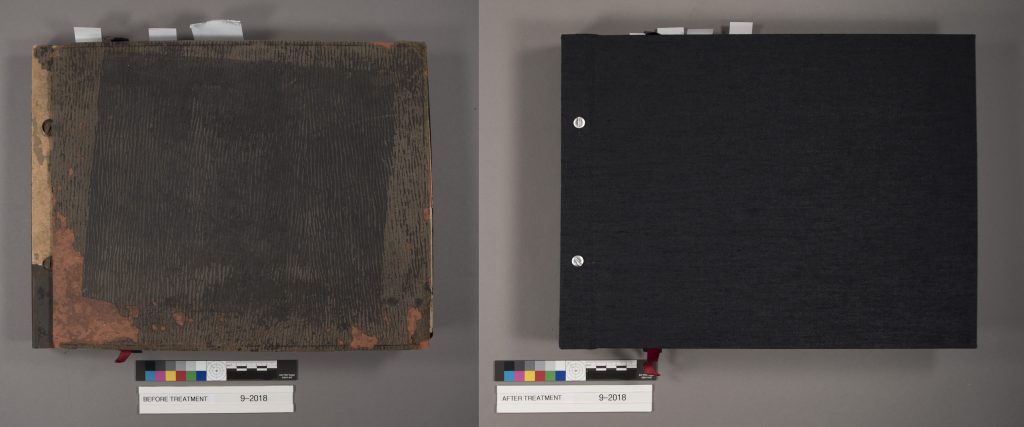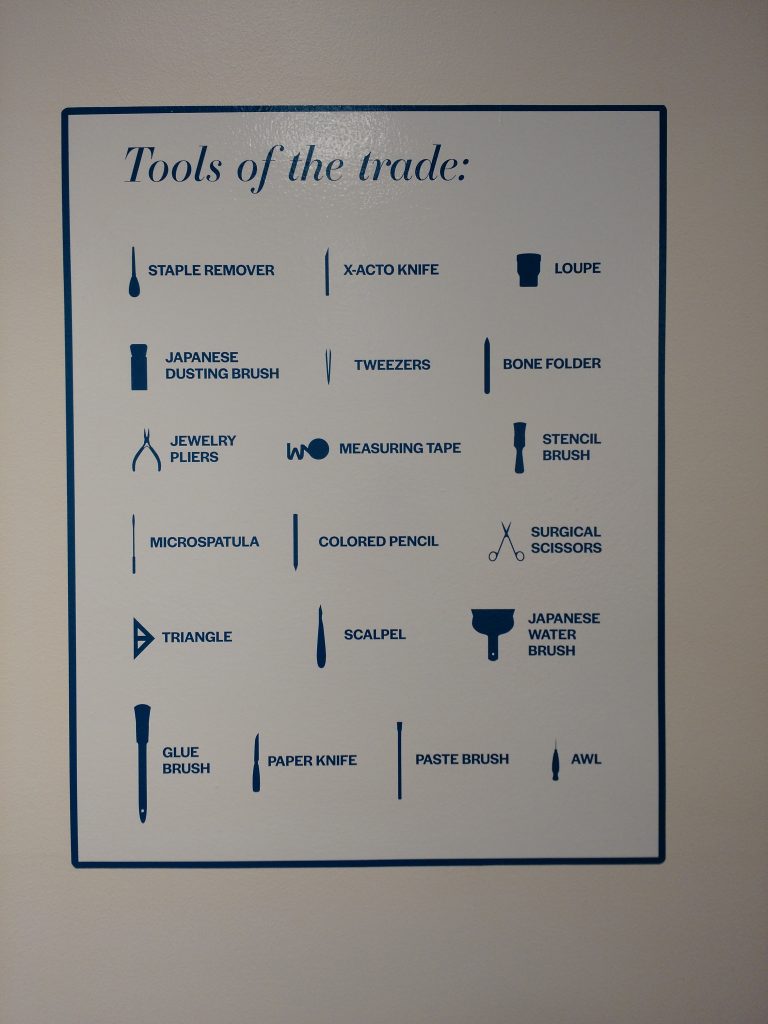 The exhibit will be on display on the third floor of Spencer Research Library until January 17, 2020. Please visit!
Whitney Baker
Head, Conservation Services