August 8th, 2014
A number of works in the Kenneth Spencer Research Library's collection of Polonica are a good source for the study of Polish costume: the chromolithographs by Racinet, engraved colored plates by Jacquemin, colored and uncolored plates in the two volumes of Zaydler, and plates in the costume books by Kretschmer and Vecellio.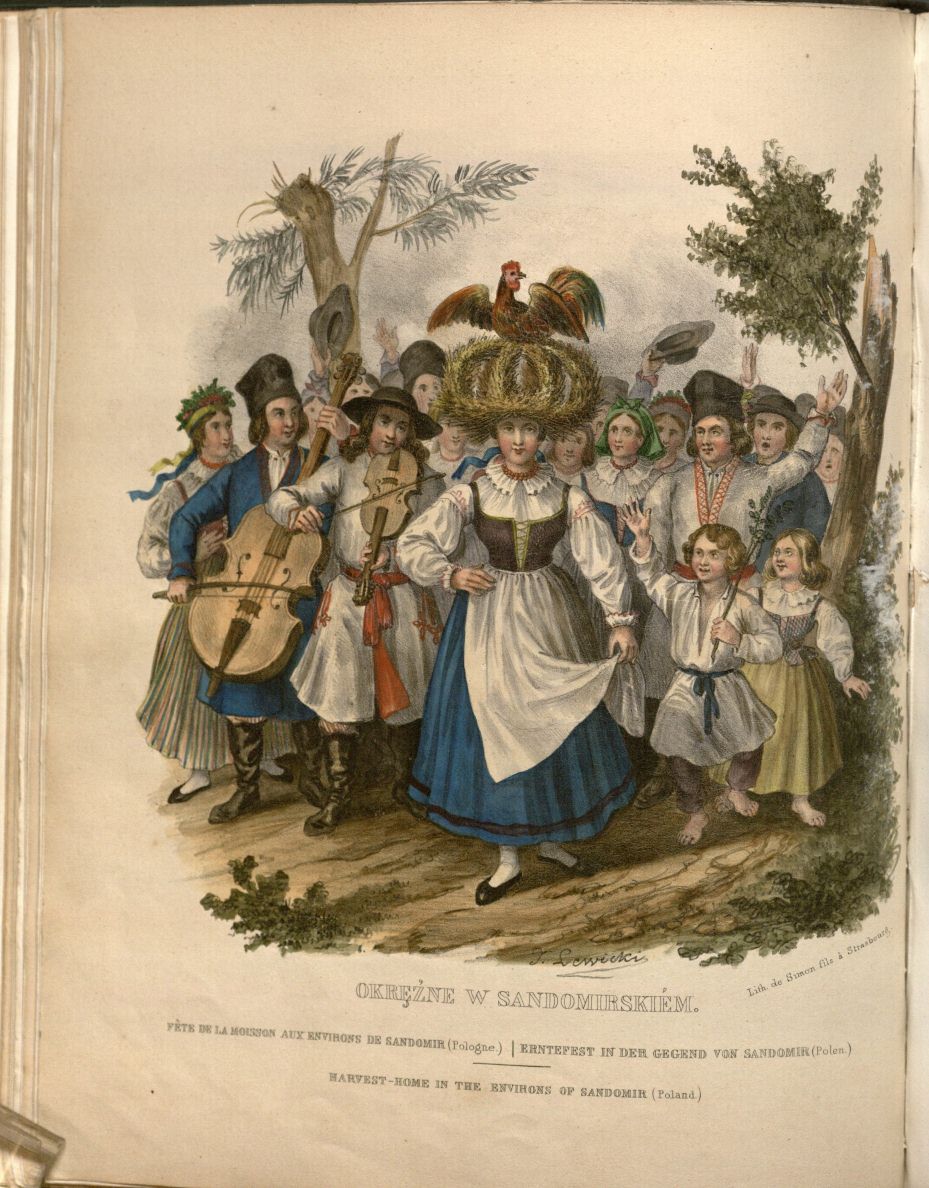 "Harvest-home in the environs of Sandomir" from Jozef Zienkowicz's Les costumes du peuple Polonais.  A Paris: Librairie Polonaise; A Strasbourg: chez l'éditeur; A Leipzig: chez F.A. Brockhaus, 1841.  Call Number: D819. Click image to enlarge.
The colored lithographs of Zienkowicz's Les costumes du peuple Polonais are particularly interesting: "Harvest-home in the environs of Sandomir" (above) illustrates the rich harvest tradition of a country that until recently was primarily agricultural. Poles today celebrate an annual Harvest Festival in early September.  In olden days the best girl reaper would bestow on the master of the house the gift of a wreath of wheat and rye adorned with flowers, fruits, and ribbons; feasting and merry-making followed the ceremony. Although folk costumes are not now in general use in Poland and are worn mostly for festivals and national celebrations, Poles in rural areas wear folk dress on church holidays and for family celebrations such as weddings.
Sally Haines
Rare Books Cataloger
Adapted from her Kenneth Spencer Research Library exhibit, Poland: A Thousand Springtimes.