January 31st, 2013
When the Spencer Research Library receives a collection of personal papers it can sometimes include materials that aren't papers at all. Further, the creator of the papers may just be the most famous of a whole constellation of friends and family members whose stories are also revealed in those papers.
This first came to my attention, as an assistant in the Processing Department, with the personal papers of E. H. S. Bailey (call number: PP 158).  Edgar Henry Summerfield Bailey arrived at the University of Kansas in the fall of 1883, where he taught chemistry for the next fifty years until his death in 1933. In addition to teaching he also authored the lyrics for the famous KU "Rock Chalk" chant and pioneered the detection and exposure of fraudulent practices on the part of food manufacturers in the early 20th century.
Late in his life, he took a great interest in genealogy, and his papers include much about his relatives in 19th century Connecticut. Among them, his maternal grandmother, Charity Birdsey Miller, is vividly represented by a surviving portrait in oil (artist unknown) that also arrived with the Bailey papers. A stern, sensible-looking woman, she is portrayed wearing eye glasses. Those spectacles are included with Bailey's papers in the University Archives, as is the original case in which they were sold by a jeweler and optician in Meriden, Connecticut.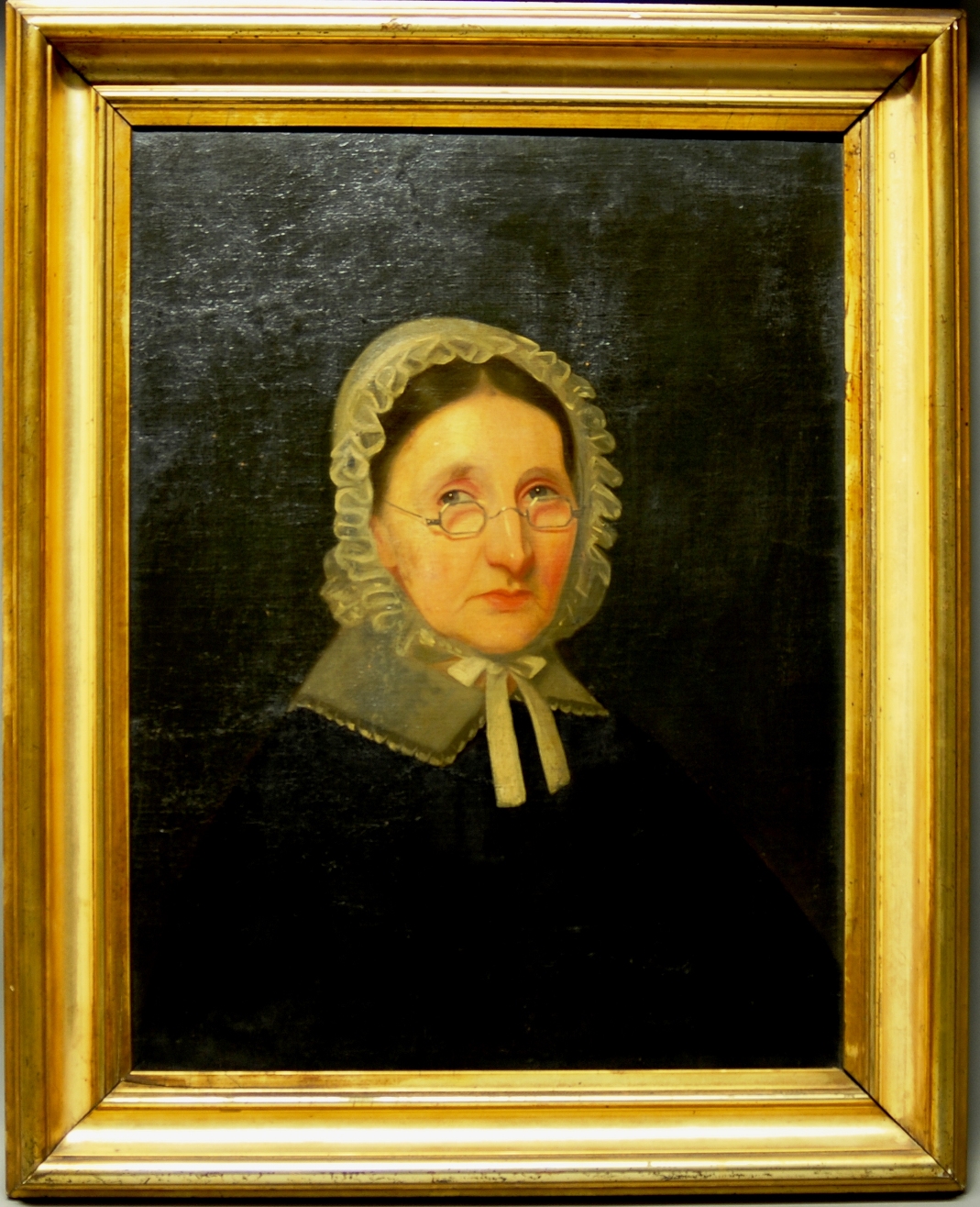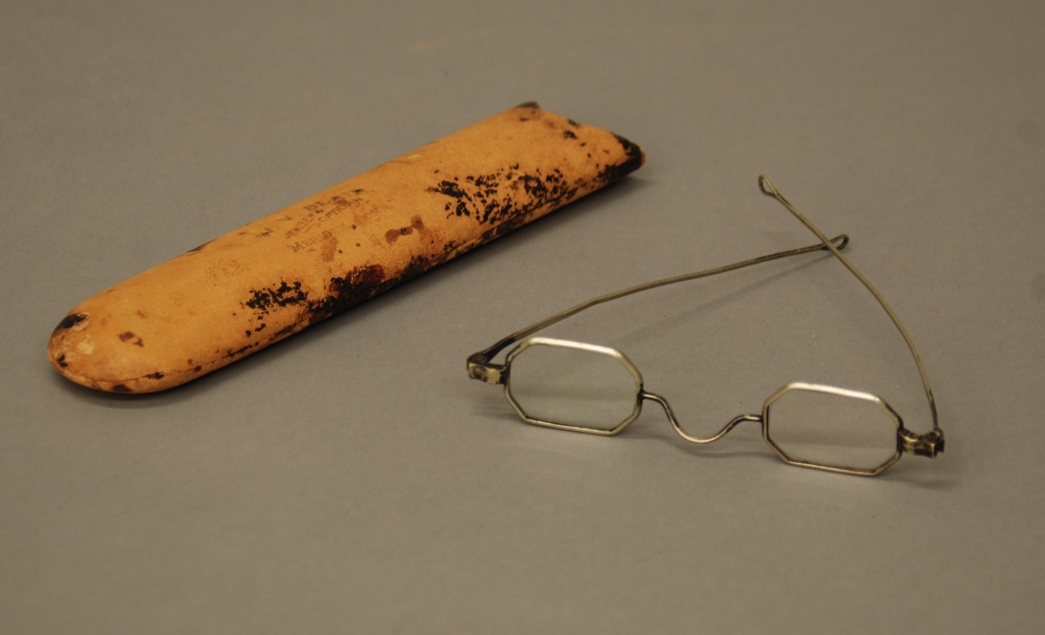 Top: Portrait of Charity Birdsey Miller. Personal Papers of E. H. S. Bailey.  Call Number: PP 158, Oversize Folder 8. Bottom: Charity Birdsey Miller's eye glasses and eye glasses case. Personal Papers of E. H. S. Bailey.  Call Number: PP 158, Box 4, Folder 140. Click images to enlarge.
For further insight into the life of this woman, the collection includes her Last Will and Testament, as well as probate documents inventorying her possessions and their distribution among her three grown daughters.
Thus, a collection which might have been expected to address only the life of a Midwestern academic in the early 20th century can also be of great value in illuminating the life of a virtuous woman of modest property in early- and mid-19th century New England.
Larry M. Brow
Program Assistant,  Spencer Research Library Processing Department