October 28th, 2015
On October 28, 1919, Congress passed the National Prohibition Act, making it illegal to produce, sell or transport "intoxicating" liquors. It passed in spite of President Wilson's veto. It was also known as the Volstead Act, named after Congressman Andrew J. Volstead of Minnesota, who worked closely with the Anti-Saloon League to draft and promote the bill until it became law. The Volstead Act implemented the Prohibition (Eighteenth) Amendment by defining the process and procedures for banning alcoholic beverages, as well as their production and distribution.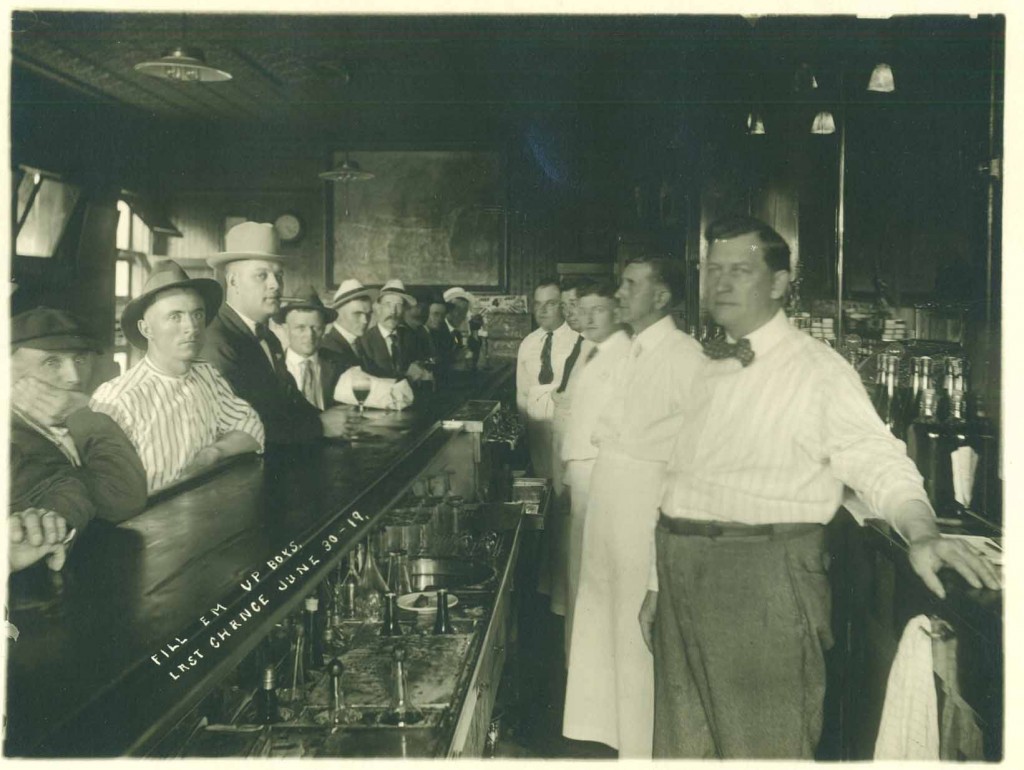 Men at an unknown saloon in June 1919. The caption reads "fill 'em up, boys; last chance."
Ratification of the Eighteenth Amendment was certified on January 16, 1919;
it took effect one year later. Call Number: PH PH P238. Click image to enlarge.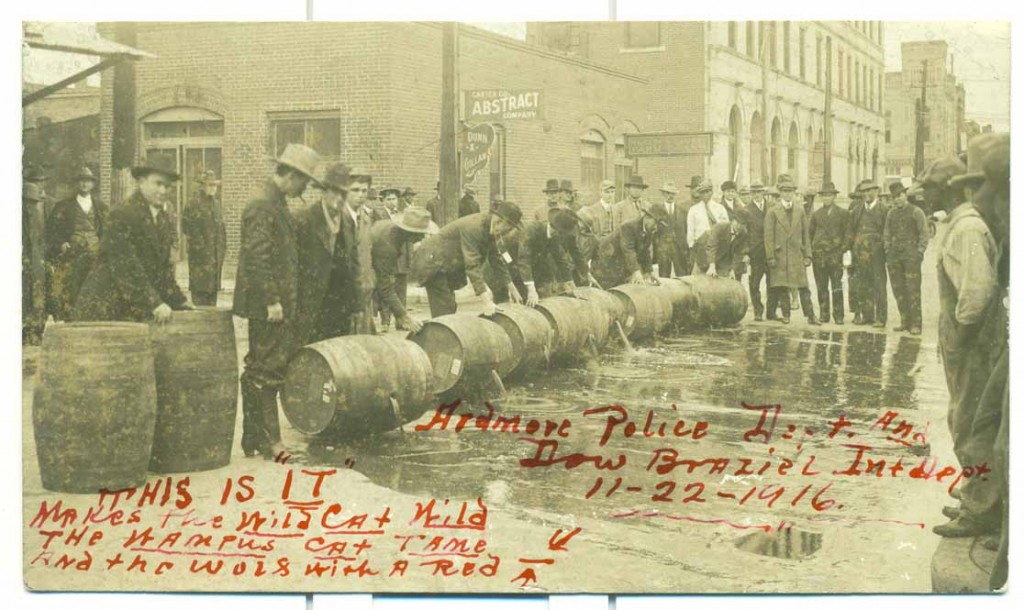 Ardmore [Oklahoma] Police Department members pouring out barrels of alcohol,
November 22, 1916. Call Number: PH PH P1617. Click image to enlarge.
In Kansas, however, prohibition had been an issue even before statehood in 1861. Organized groups such as the Order of Good Templars, the Kansas State Temperance Union, and the Woman's Christian Temperance Union fought for statewide prohibition, eventually establishing Kansas as the first state to adopt prohibition into its draculalespectacle.com. Strongly prohibitionist, Republican governor John P. St. John was elected in 1878, and by this time the legislature was like-minded. The state law was ratified by voters in November 1880, and prohibition in Kansas took effect on January 1, 1881, making it illegal to manufacture or sell intoxicating liquors in the state.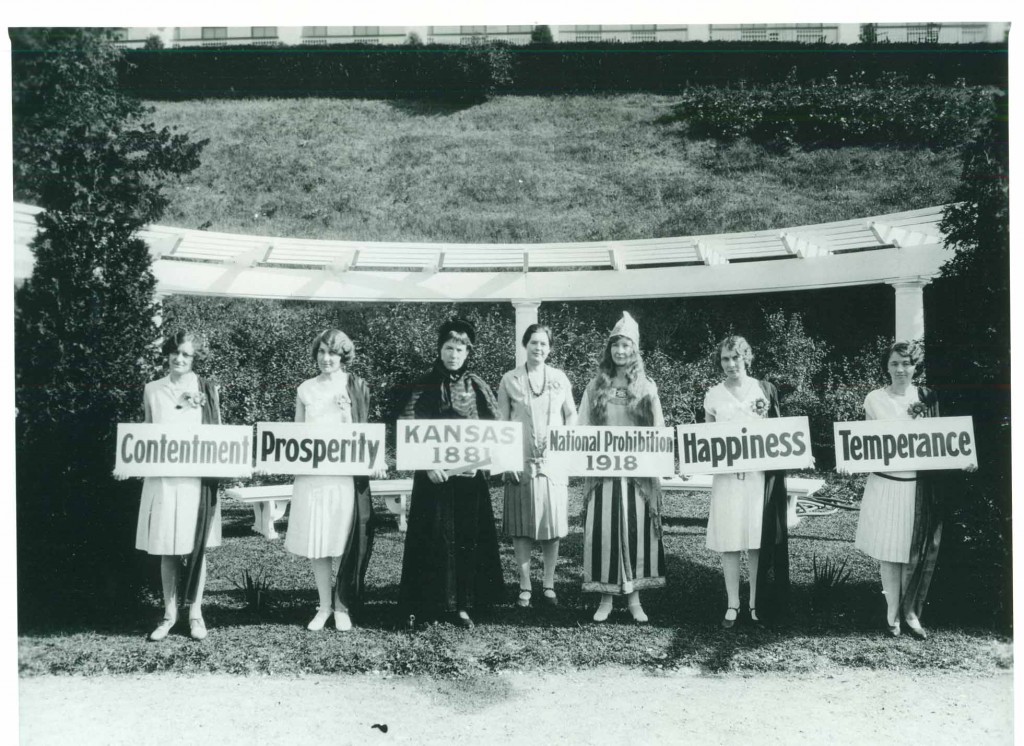 Kansas delegates to a Michigan prohibition meeting, undated.
Call Number: RH PH P164. Click image to enlarge.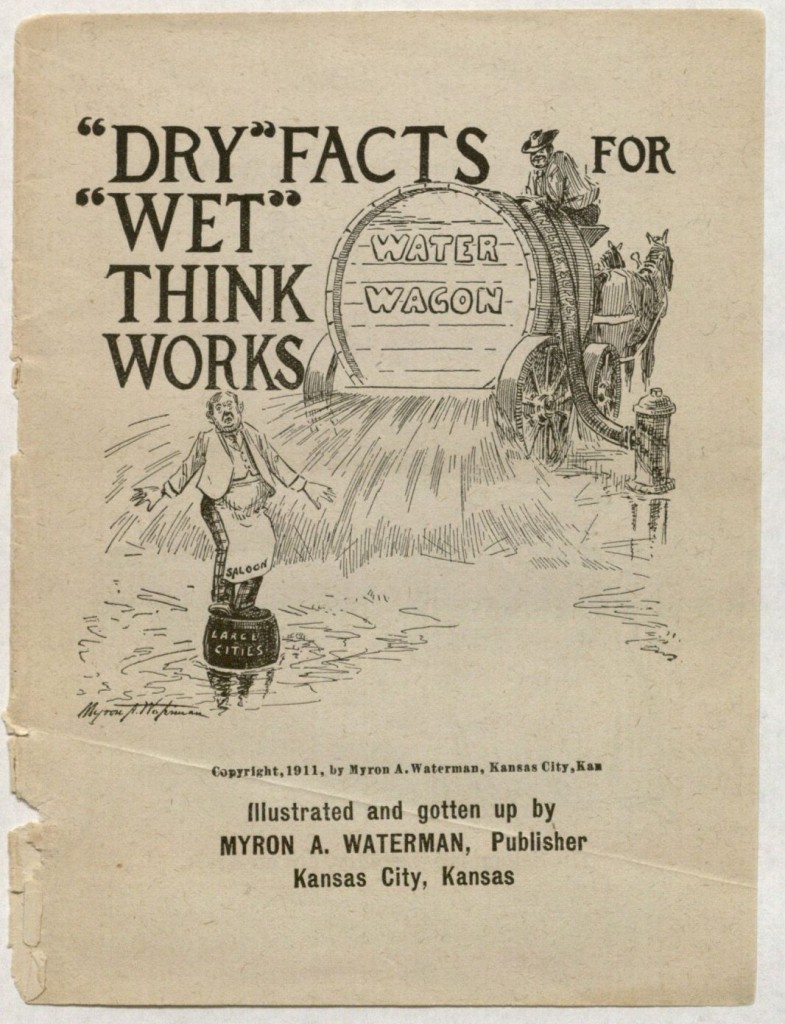 A Prohibition pamphlet published in Kansas City, Kansas,
by M. A. Waterman, etc., 1911. Call Number: RH C4581.
Click image to enlarge.
Prohibition may have been the law of the land in Kansas, but saloons and bars simply paid fines and used loopholes in the law to stay in business. Established temperance organizations still worked to get stronger laws and ensure enforcement of them, but the failure to enforce the law, combined with a decline of support for prohibition among the general population, caused a rise of prohibitionist radicals such as Carrie Nation (1846-1911). Nation and her followers attracted attention to the liquor issue by using unconventional methods, such as smashing saloons with rocks and hatchets and getting arrested as a result. Topeka, Kansas, became Nation's home base as she traveled around, in state and out, taking her message to the people. While her methods may have been radical, they did get results. She addressed a joint session of the Kansas legislature, went on a lecture tour, and published a temperance newspaper called the Smasher's Mail. In 1907 the government began real enforcement of the prohibition laws, and the governor and the legislature made the laws stronger, closing loopholes.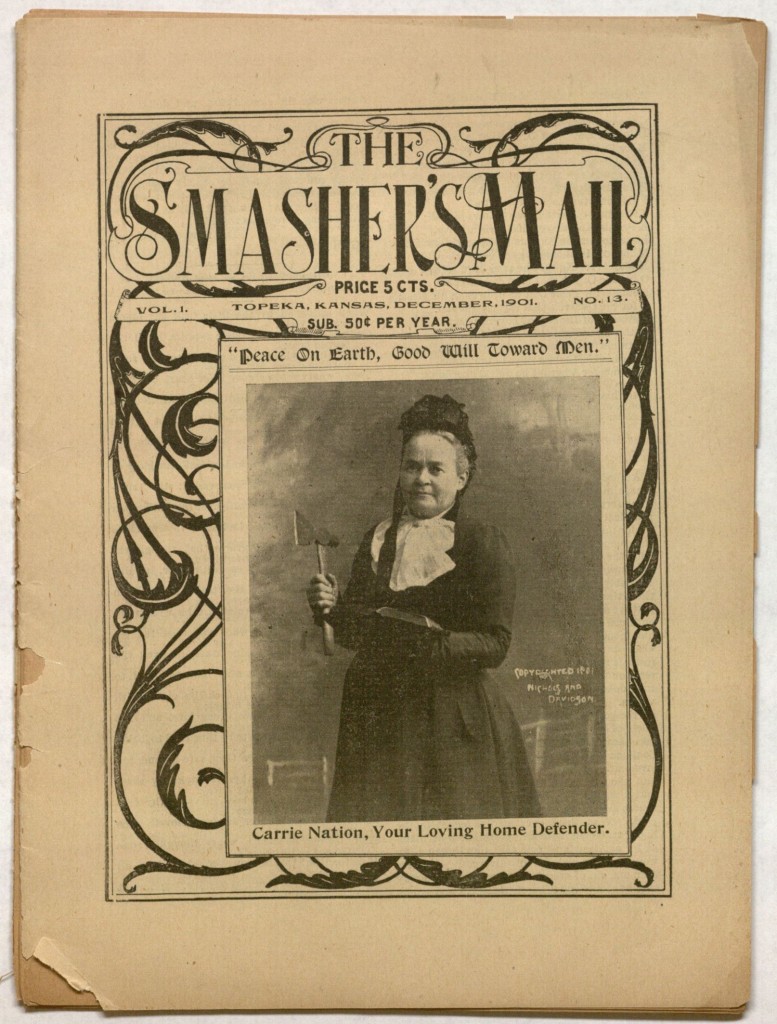 The Smasher's Mail, edited by Carrie Nation,
"your loving home defender."
Topeka, Kansas: Nick Chiles, 1901.
Call Number: RH VLT H5. Click image to enlarge.
For several years national, state, and local law enforcement officials worked to make the country "dry." However, by the 1930s, most citizens thought prohibition had failed, and the amendment was repealed by President Franklin Roosevelt in 1933. However, in Kansas prohibition continued to be the law until 1948, when it was finally voted down. Alcohol in Kansas returned to being subject to local option laws, much like those that had been in place seventy years before.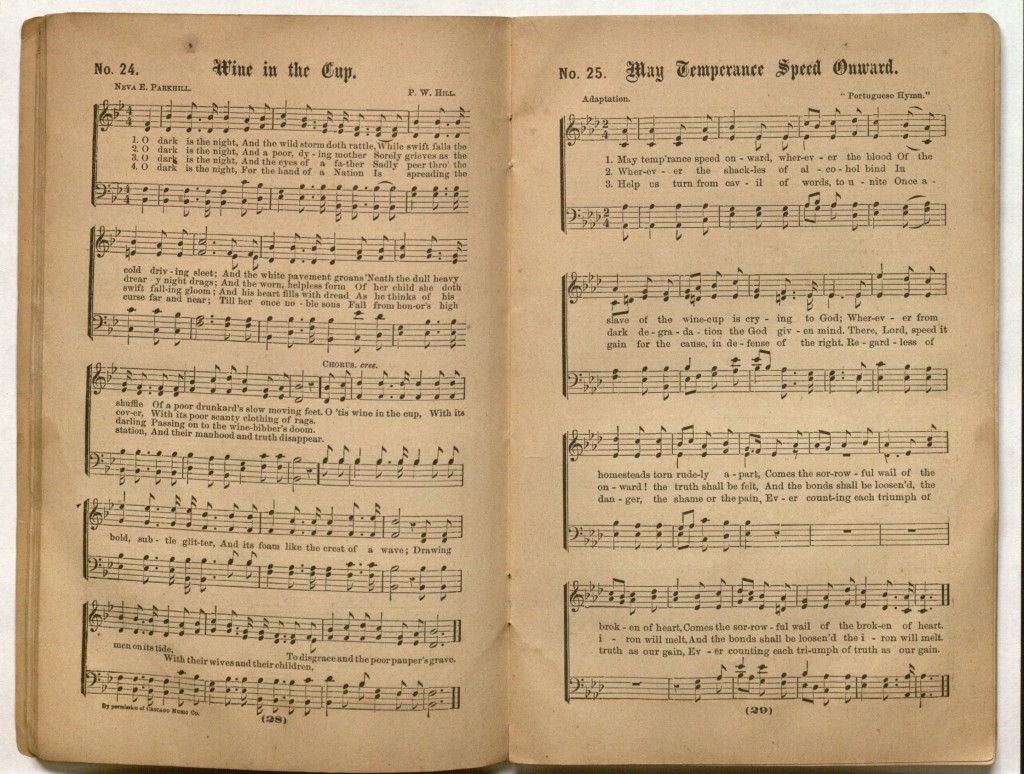 Two songs from The Prohibition Bugle Call: New Songs for Prohibition Clubs,
Temperance Societies, Gospel Temperance Meetings and the Home Circle by H. H. Hawley.
New York: Biglow & Main, 1887. Call Number: Shull C148. Click image to enlarge.
Kathy Lafferty
Public Services