Collection Snapshot: Teacher on the Plains
Kate Warthen was a teacher who homesteaded and taught in Hamilton County, Kansas in the 1880s. Shown here are her 1889 teaching contract, and a photo of her as a young woman.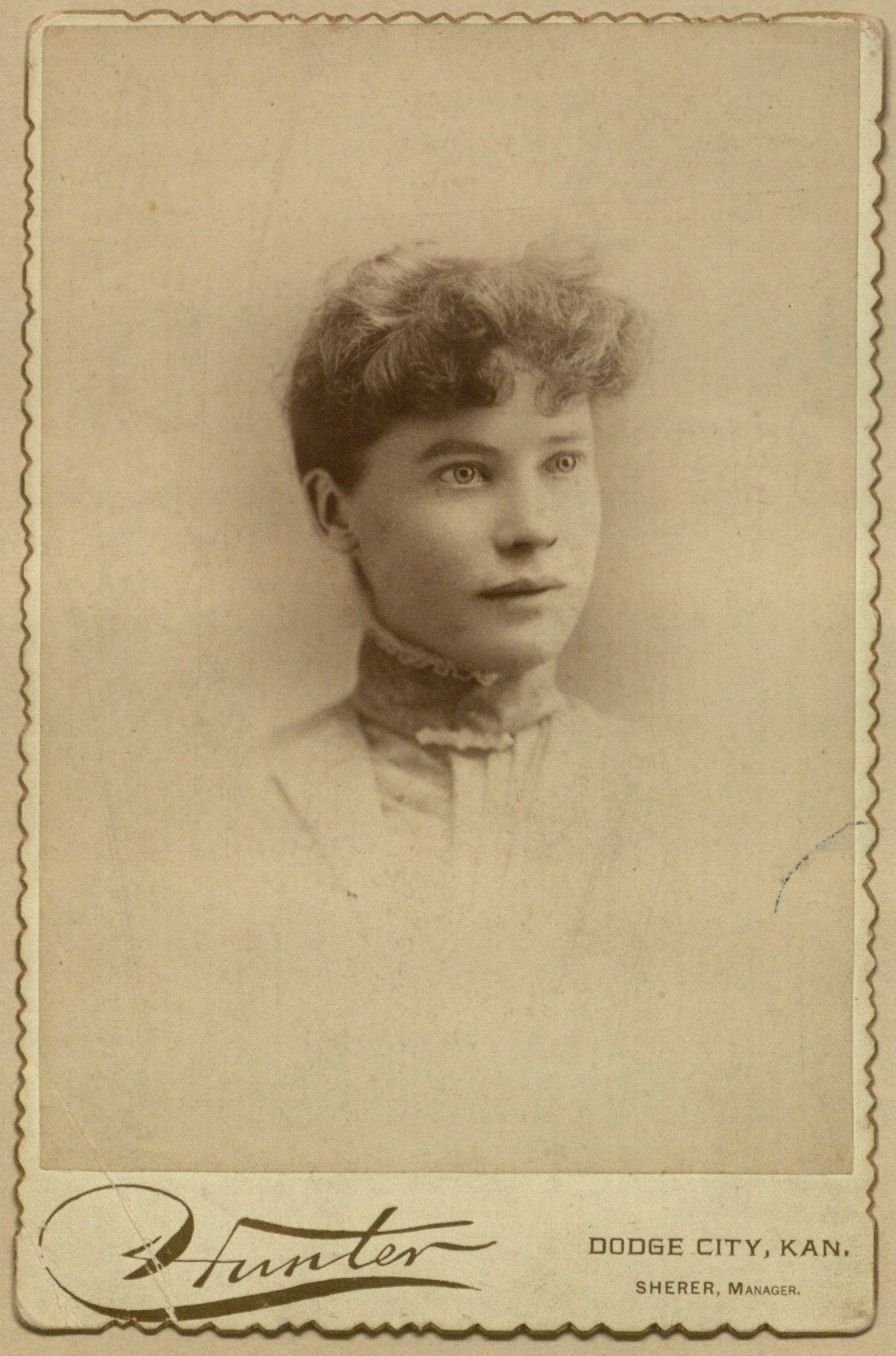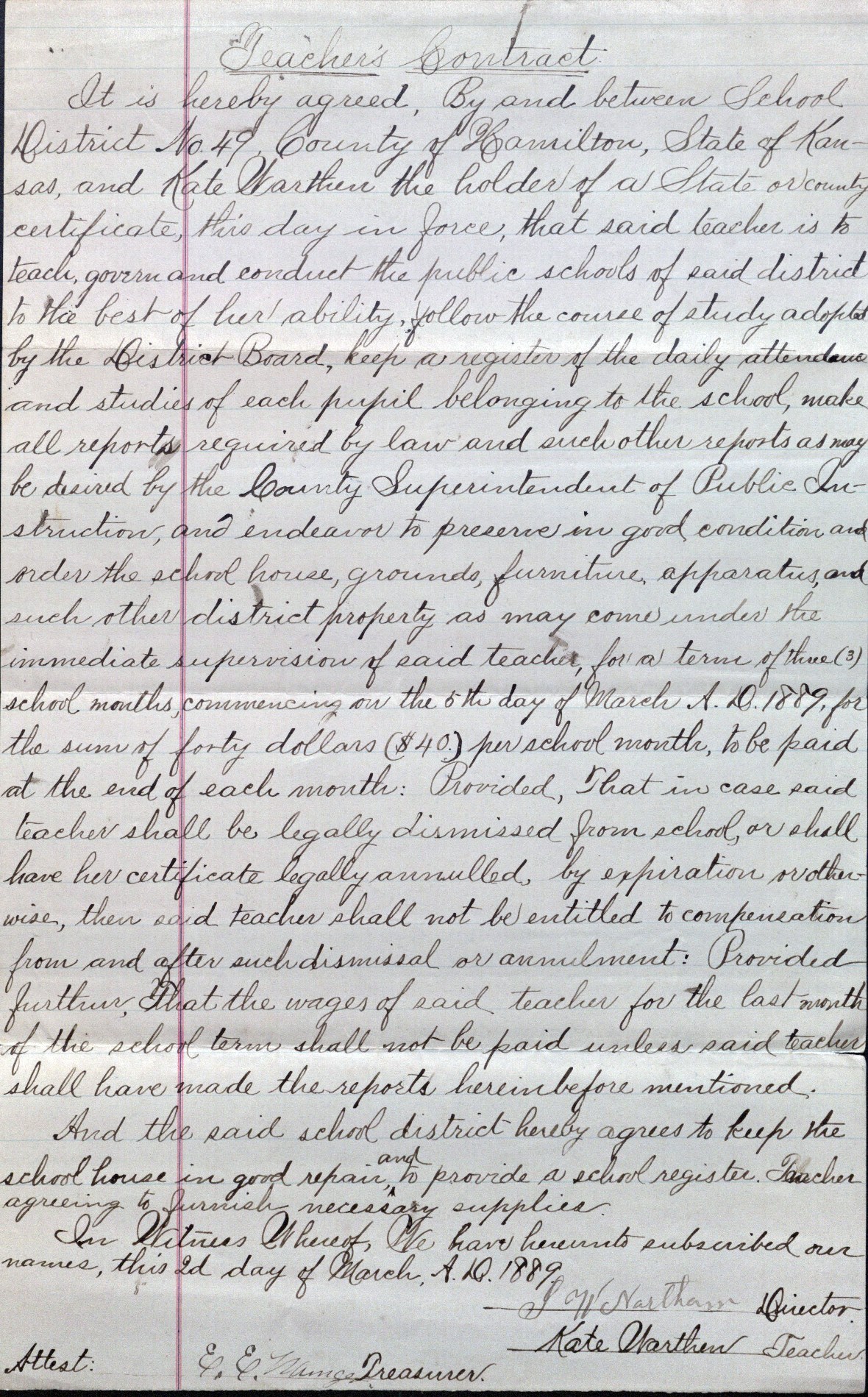 Top: Photo of Kate Warthen. Kate Warthen Searcy Photograph Collection. Call Number: RH MS-P 34, Box 1, Folder 3. Bottom: Kate Warthen Teaching Contract, 1889. Kate Warthen Searcy Papers. Call Number: RH MS 34, Box 2, Folder 7. Click images to enlarge.
Sheryl Williams
Curator of Collections / Kansas Collection Curator
Tags: 19th century Kansas, Hamilton County, homesteading, Kansas, Kate Warthen Searcy, photographs, Sheryl Williams, Teaching, teaching contract