Throwback Thursday: "Welcome, James Naismith" Edition
Each week we'll be posting a photograph from University Archives that shows a scene from KU's past. We've also scanned more than 34,800 images from KU's University Archives and made them available online; be sure to check them out!
Next Monday marks the anniversary of James Naismith's first faculty appointment at the University of Kansas. The minutes of the Board of Regents meeting that took place on June 7, 1898, include this passage: "Upon recommendation of the committee on Instruction James Naismith M.D. was appointed to the chair of Associate Professor of Physical Culture and Chapel Director." This appointment came six years after Naismith drafted the first official rules of basketball. The men's basketball program officially began following Naismith's arrival in 1898, and he became the team's first coach.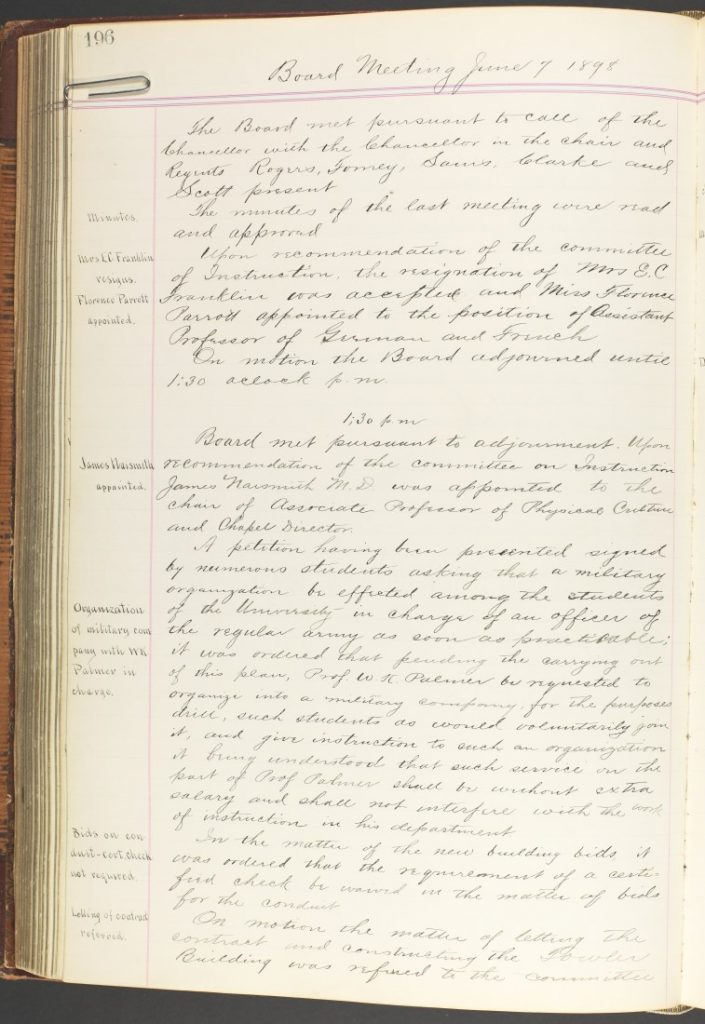 Caitlin Klepper
Head of Public Services
Tags: Basketball, Board of Regents, Caitlin Donnelly, James Naismith, KU Basketball, KU History, Throwback Thursday, University Archives, University history, University of Kansas