Throwback Thursday: Marilyn Stokstad Edition
Each week we'll be posting a photograph from University Archives that shows a scene from KU's past. We've also scanned more than 25,400 images from KU's University Archives and made them available online; be sure to check them out!
We were saddened to learn of the passing of Marilyn Stokstad, KU distinguished professor emerita of art history, who died on March 4th at age eighty-seven. The KU community is remembering Dr. Stokstad for her remarkable career as well as the significant contributions she made to the university.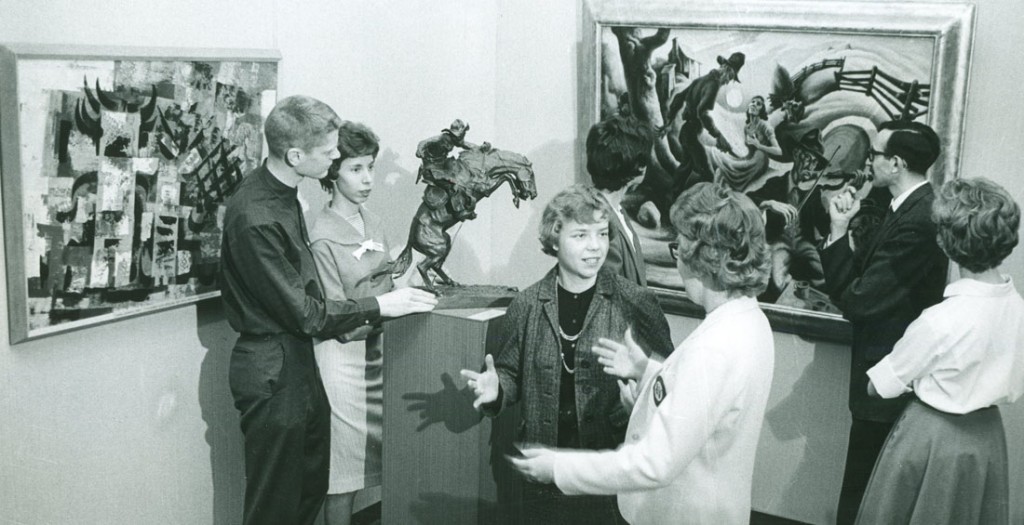 Marilyn Stokstad (center) at an exhibition opening at the
Spencer Museum of Art, 1962. University Archives Photos.
Call Number: RG 34 1962 Prints: Museum of Art (Photos).
Click image to enlarge (redirect to Spencer's digital collections).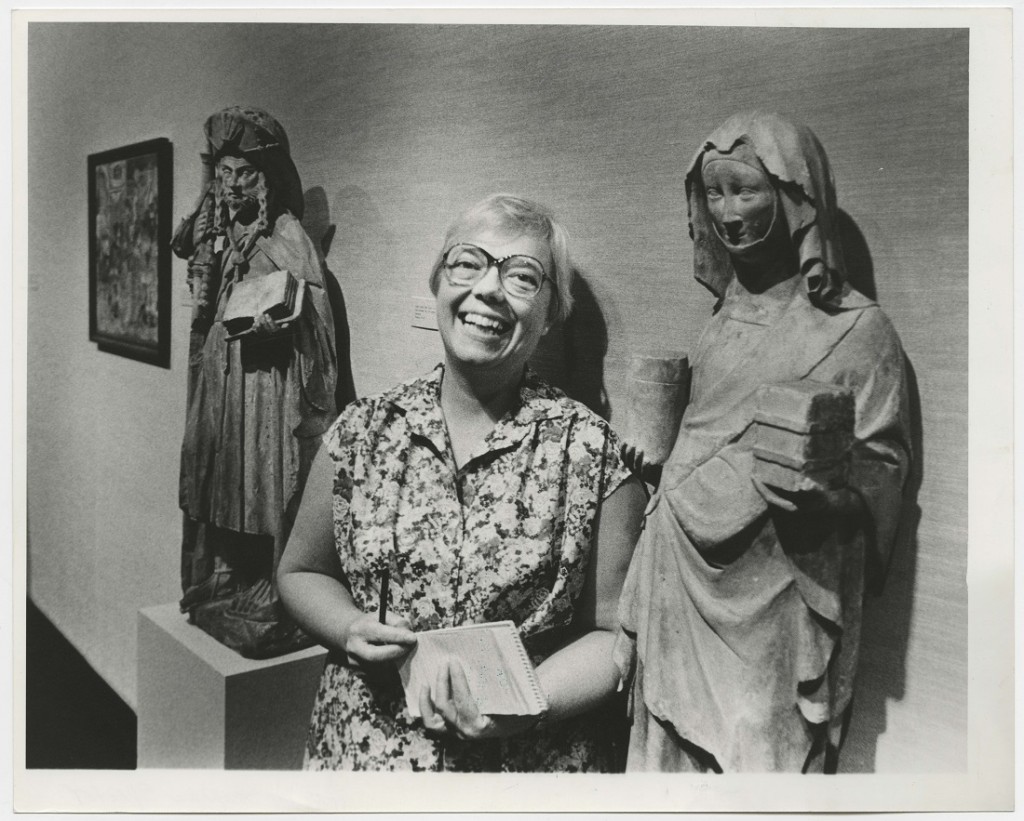 Marilyn Stokstad, 1979. University Archives Photos.
Call Number: RG 41/ Faculty and Staff: Stokstad, Marilyn (Photos).
Click image to enlarge.
I do not remember when I first met Marilyn Stokstad, but she remembered meeting me. When I interviewed for the position of head of Spencer Research Library, Marilyn recalled a conversation with me years before, where I apparently shared my frustrations with the challenges of graduate school and my fears for what the future held.
Since I returned to Kansas and met Marilyn for the second time, she has been such a presence, such a FORCE, that if I were honest with myself, I would have admitted I thought she might outlive me. I would come to realize that her memory was outstanding, but so was her passion, her scholarship, her enthusiasm, and her generosity.
The Stokstad Reading Room at Spencer Research Library represents not just her generosity, but her understanding that sometimes you have to change amazing things to keep them amazing. She understood the role of librarians and archivists in re-envisioning many of the third floor public spaces, and it's comforting to know that her support was a vote of confidence in the work we do every day.
The University of Kansas has shared many tributes to the impact Marilyn had as a scholar, a colleague, and a benefactor; she was all those things. But along with that, Marilyn was also an inspiration, a hero, and a friend. We miss her already.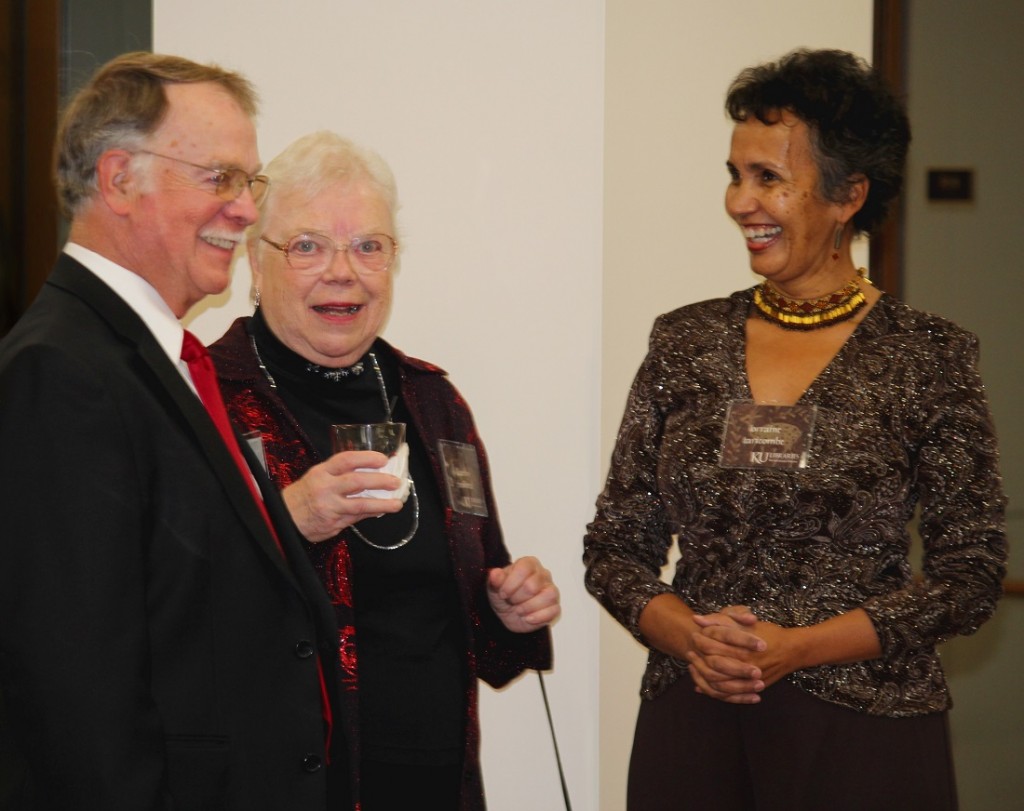 Marilyn Stokstad at the grand opening of the Stokstad Reading Room
at Spencer Research Library, November 2011. She is standing with
Lorraine haricombe, former Dean of KU Libraries, and
Kent Miller, Interim Co-Dean of KU Libraries.
Beth M. Whittaker
Assistant Dean for Distinctive Collections
Director of Spencer Research Library
Tags: Beth M. Whittaker, Kenneth Spencer Research Library, KU History, Marilyn Stokstad, photographs, Spencer Museum of Art, Throwback Thursday, University Archives, University history, University of Kansas