Throwback Thursday: Ice Cream Edition, Part II
Each week we'll be posting a photograph from University Archives that shows a scene from KU's past. We've also scanned more than 34,800 images from KU's University Archives and made them available online; be sure to check them out!
Did you know that President Ronald Reagan designated July as National Ice Cream Month and the third Sunday of the month as National Ice Cream Day? Be sure to celebrate with a scoop or two of your favorite flavor.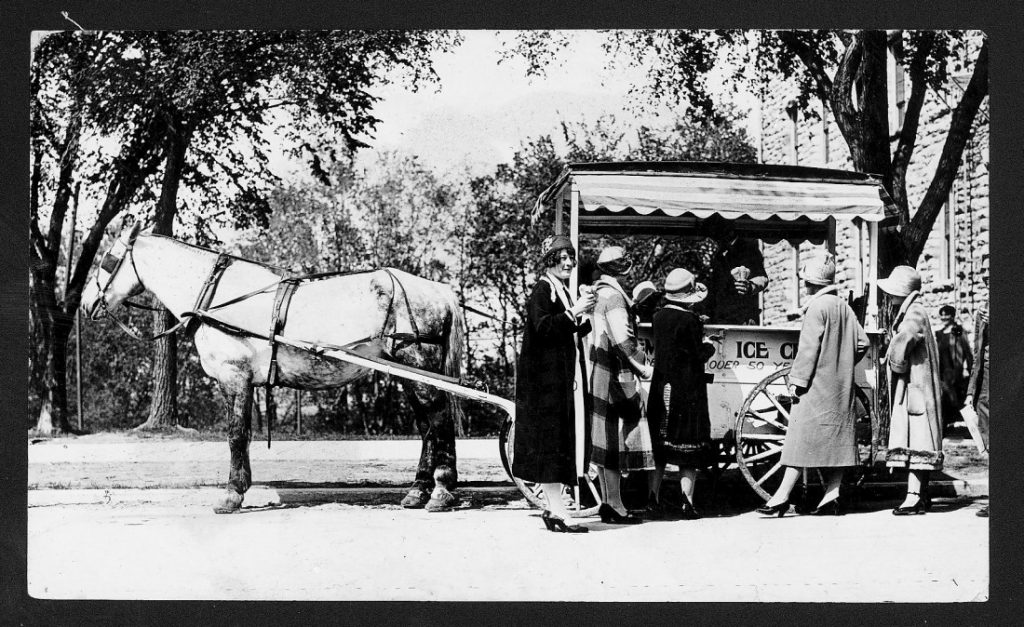 Caitlin Klepper
Head of Public Services
Tags: Caitlin Donnelly, Ice cream, Jayhawk Boulevard, KU History, Throwback Thursday, University Archives, University history, University of Kansas