November 9th, 2021
This is the first installment in a new series of posts introducing readers to student employees who make important contributions to the work of Spencer Research Library. Today's profile features student assistant Mileiny Hermosillo, who started working in Spencer's manuscript processing unit in Fall 2018. Mileiny is an undergraduate majoring in English with a minor in business; she is graduating from KU in December 2021.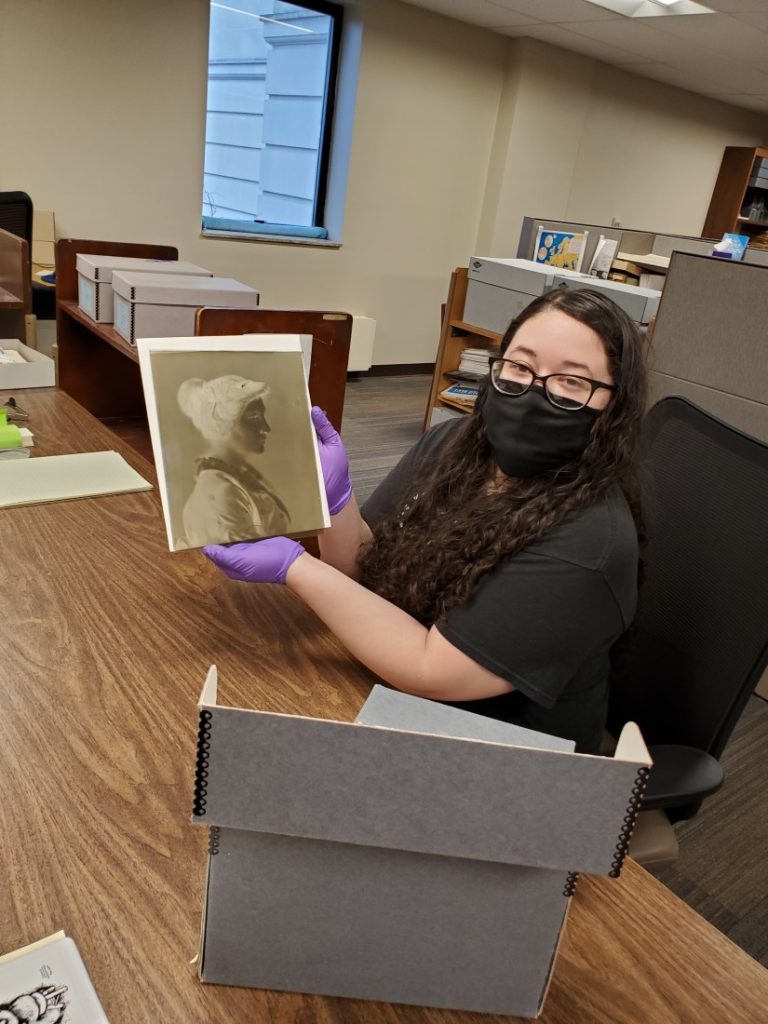 What does your job at Spencer entail?
My job as a manuscript processor involves getting collections ready for researchers to use and creating finding aids so researchers can access the information.
Why did you want to work at Spencer Research Library?
During high school I worked at a public library as a page and, later, a circulation manager. I loved the atmosphere (especially the quietness), but my favorite aspect of the job was the organizational element. When the day was slow, I would head over to the shelves and alphabetize books. It was a fun way to explore the library's selection of books and discover titles I never would have thought of reading.
When I was searching for a job at KU, I sought out library positions because of my experience. The role of a manuscript processor seemed intriguing. I genuinely did not know what type of materials I would be working with, but it turned out to be an amazing experience.
What has been most interesting to you about your work?
Every project is like a puzzle, especially the larger collections. At the start of each project, it is hard to see the connections. With each document and photograph I slowly understand the intricate details of an artist's work or the special moments of a person's life. I feel a connection to each project because I catch a glimpse of past personal lives and experiences.
What part of your job do you like best?
One of the most satisfying parts about my job is completing a collection project and feeling invested in the final results. One of my favorite projects was collaborating with a staff member on the Leonard Hollmann photograph collection. I sorted through over a thousand cabinet cards and stereoviews (also known as stereographs) of towns, settlements, and people across Kansas. It was such a large collection that it took me two semesters to finish! Later I got a chance to help put some of the photos on exhibit in a temporary display case in the North Gallery. Seeing each photograph was like seeing an old friend.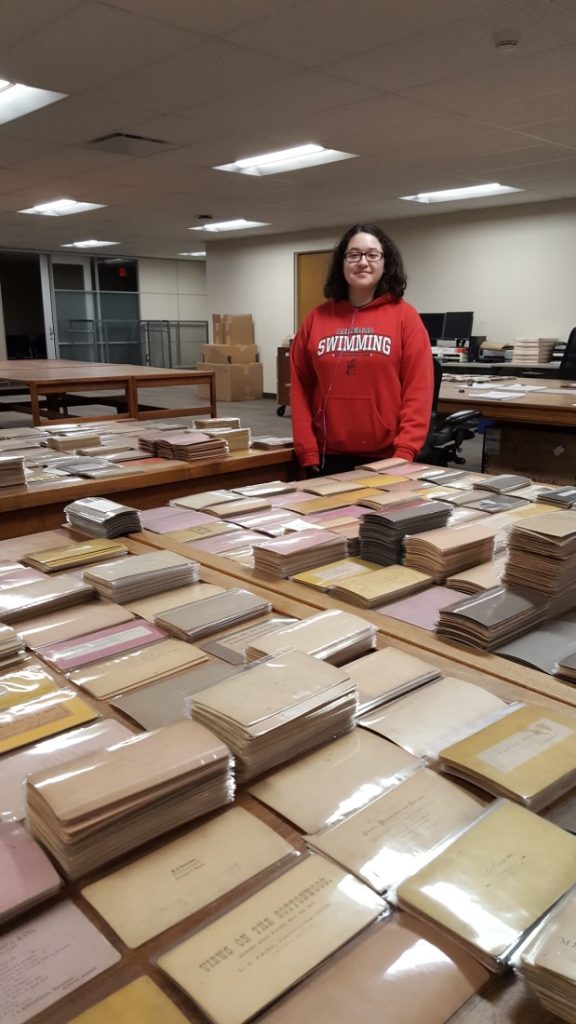 What piece of advice would you offer other students thinking about working at Spencer Research Library?
I recommend applying because getting to work with the collections is rewarding. I get to process photographs from photography studios, documents of people's personal lives, and even records of KU professors. Working at Spencer does not seem like a job. It is a place to discover stories from KU, Kansas, and the Midwest.
Mileiny Hermosillo
Manuscripts Processing Student Assistant