November 7th, 2018
While conducting research in a collection of family papers for an exhibit I was putting together, I came across the paper hat shown below. The accompanying note in the box that houses it, provided by Mary P. Miller, gives some context.
This paper hat was worn on Armistice Day (then called "Peace Day"), November 11, 1918, by Eva Lathrop Phillips. Eva was meeting a friend in downtown Kansas City. It took her "all day" because she had to join a parade to move in the direction she wanted to go. Eva was 24 years old and attending business college in Kansas City from her home in Blue Rapids, Kansas. Eva died at age 102.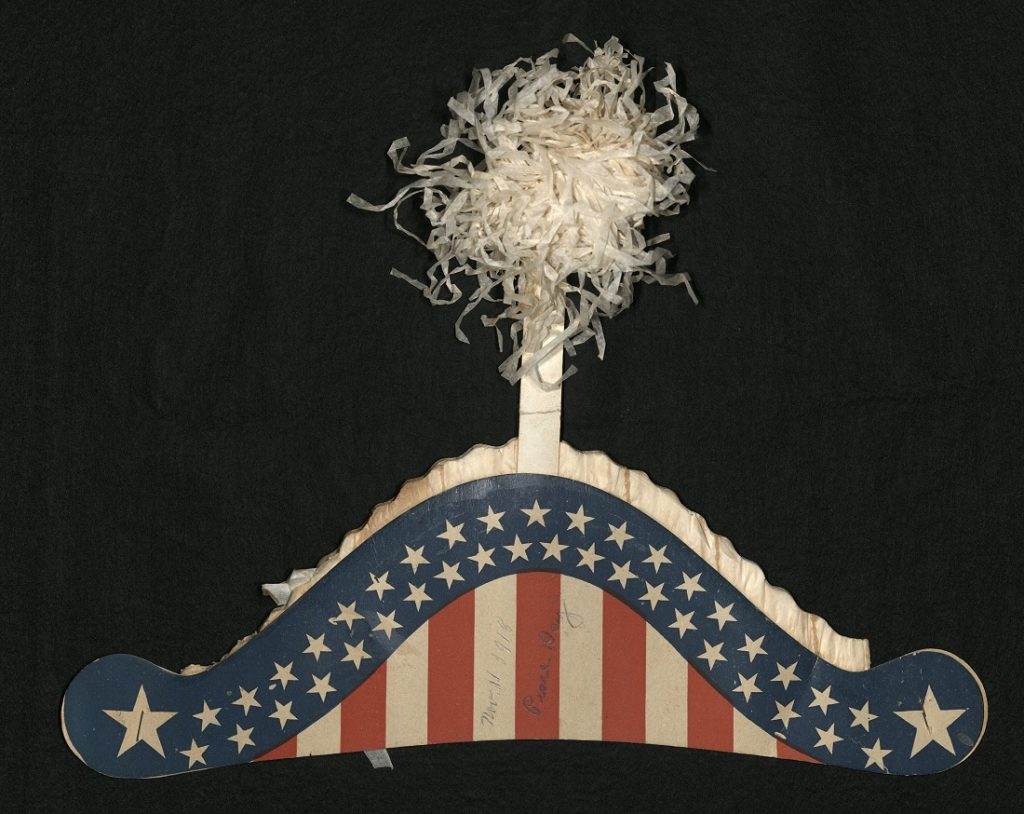 Paper hat worn by Eva Lathrop Phillips on Armistice Day, November 11, 1918.
Nothing in the collection indicates where Eva got it.
Eva Lathrop Phillips Papers. Call Number: RH MS 710. Click image to enlarge.
The Kansas City Star estimated that "60,000 to 100,000 flag waving, cheering men and women" participated in the "monster Victory Parade" in downtown Kansas City – despite the ongoing flu pandemic.
The parade, hastily planned early today, started at 10:30 o'clock from Convention Hall. There was no attempt at organization, because of the lack of time, but was made up for the most of masses of workers from downtown stores and factories, released for the day to celebrate the release of the world from threatened German bondage.
To get a sense of what the scene looked like, check out these photographs of Armistice Day parades in St. Louis (Missouri Historical Society) and Philadelphia (Library Company of Philadelphia).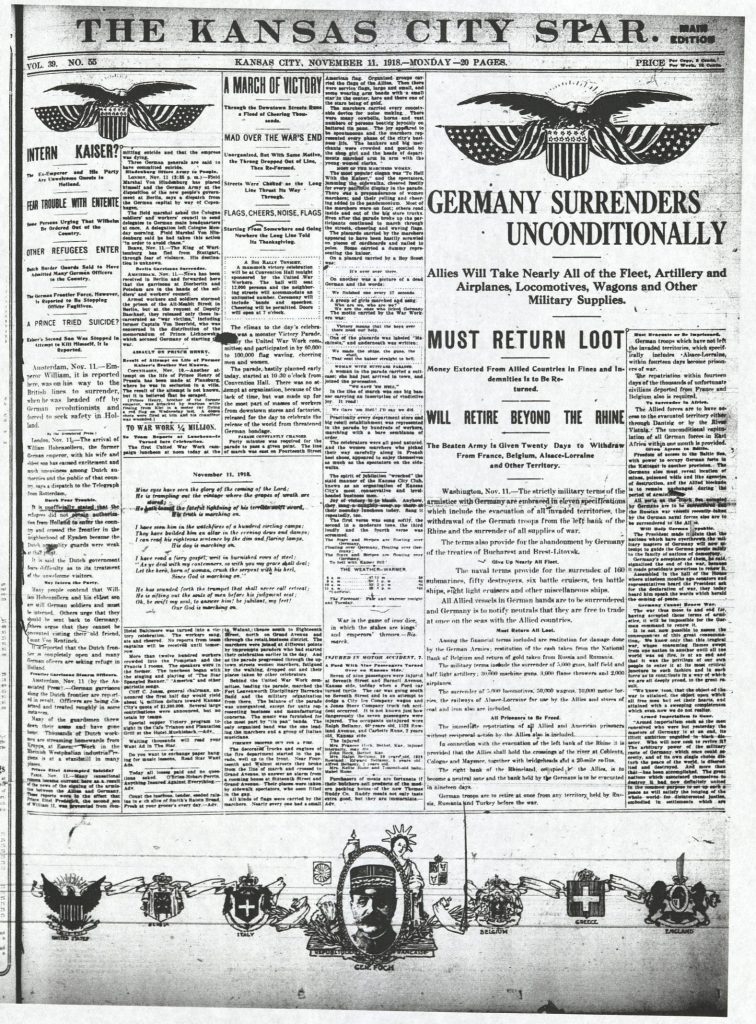 Front page of the Kansas City Star (top) and the article
"A March of Victory" (bottom) on Armistice Day, November 11, 1918.
Anschutz Library microfilm collection. Call Number: MRN 0269.
Click images to enlarge.
Somewhere in the crowd of Kansas City revelers described in the Star article was Eva in her paper hat.
Evangeline "Eva" Lathrop was born in Irving, Kansas, on October 1, 1894. Her brother Byron enlisted in the Army and served in France. Around the time of the Armistice, Eva moved to Kansas City to attend school. In 1924, she married Alfred G. Phillips, also a veteran. She lived in Baxter Springs, Kansas, for fifty years.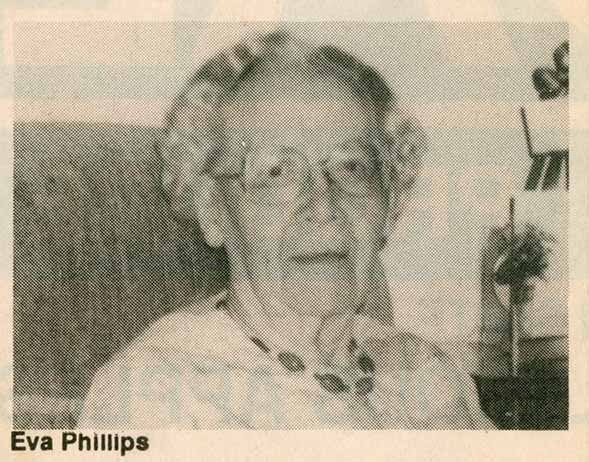 Photograph of Eva Lathrop Phillips at age ninety-eight, 1992.
Frowe and Lathrop Families Records. Call Number: RH MS 696. Click image to enlarge.
Kathy Lafferty
Public Services