Meet the KSRL Staff: Karen Cook
This is the tenth installment in what will be a recurring series of posts introducing readers to the staff of the Kenneth Spencer Research Library. Karen Cook is the Special Collections Librarian responsible for curating rare books and manuscripts from Continental Europe, Asia, Africa, and Australasia.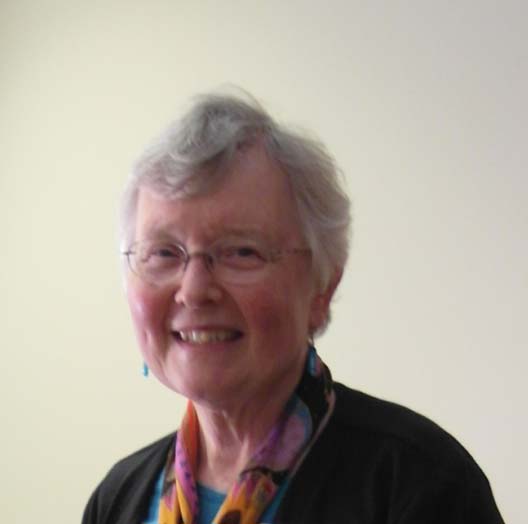 Karen Cook, Special Collections Librarian,
Spencer Research Library.
Where are you from?
Although I was born in New York City, my hometown is Cooperstown, a small village located in at the foot of Otsego Lake in the lovely Appalachian foothills of upstate New York. It was founded by James Fenimore Cooper's father in 1786 but is best known as the home of the National Baseball Museum and Hall of Fame (founded 1939).
What does your job at Spencer entail?
As a Special Collections Librarian in Kenneth Spencer Research Library (KSRL), I curate rare books and manuscripts from Continental Europe, Asia, Africa, and Australasia. My subject specialties are the graphic arts, maps, and the history of science. My main responsibilities are collection development, reference, instruction, and exhibitions.
How did you come to work at Spencer Research Library?
My academic background is in art history (BA) and geography (specializing in maps and their history) (MS & PhD). My first career was as a cartographer, but a move to London, England led to work as a librarian in the British Library Map Library. After a decade there, I returned to the USA in 1996 and came to KU, intending to learn computer mapping and return to my earlier career. At the same time, though, I began working part-time in KSRL, where the staff were so welcoming and the work so interesting that I decided to enroll in the library science graduate program program at Emporia State University (ESU). During three years of part-time graduate study at ESU I worked as the Operations Manager of the T.R. Smith Map Collection in Anschutz Library. Just as I finished the ESU program in 2001, a librarian position opened up in KSRL's Special Collections, and I've been here ever since.
What is one of the most interesting items you've come across in Spencer's collections?
The Consolidator, a satirical fantasy written by Daniel Defoe and published in 1705, criticizes the evils of life on Earth by contrasting it with an imaginary utopian civilization of Moon dwellers. The English narrator travels to China and thence by rocket ship to the Moon, where a Lunar philosopher shows him warfare and famine happening on Earth through magic glasses. The Lunarians debate how to depict this information and decide to produce a separate thematic map of each of these phenomena. This narrative, written a century before thematic maps would become common, has led me to research Defoe's sources of information about mapmaking.
What part of your job do you like best?
The best part of my job is the variety of interesting tasks that I do, all centered around the history of books (and maps).
What are your favorite pastimes outside of work?
Research and writing about the history of cartography is a major interest. Less academic pastimes are gardening and botanical illustration.
What piece of advice would you offer a researcher walking into Spencer Research Library for the first time?
Register and go into the reading room. Tell the librarian/archivist on duty what you are interested in and ask for suggestions or a referral to someone who handles that subject specialty.
Karen Cook
Special Collections Librarian
Special Collections
Tags: About Us, Behind the Scenes, Careers in Libraries, Karen Cook, Meet the Staff, Special Collections