Celebrating Halloween, KU Style
If you still have yet to carve a pumpkin – or you want to have an especially snazzy jack-o'-lantern this year – consider taking a cue from the KU students pictured below. These photos were taken for the University Daily Kansan on or around Halloween in 1968, which was incidentally just over a week before the brand-new Kenneth Spencer Research Library was dedicated on November 8.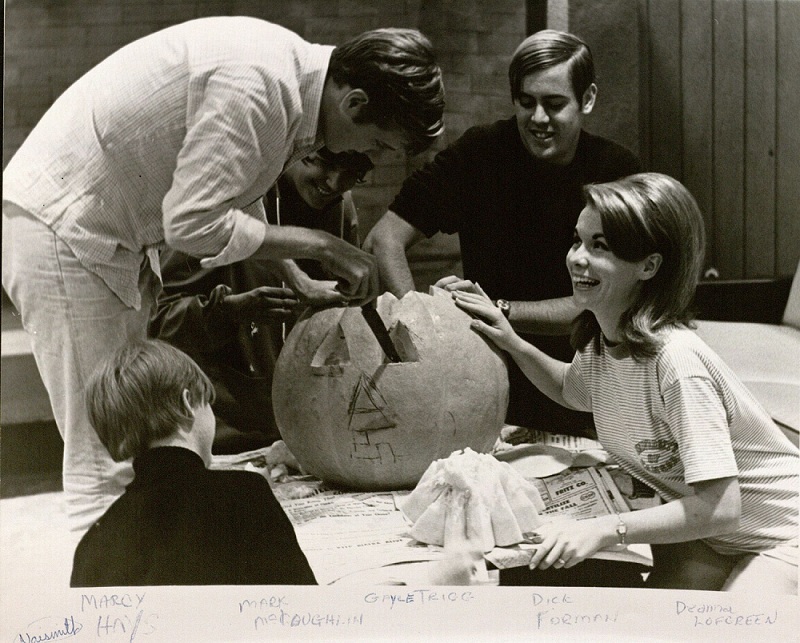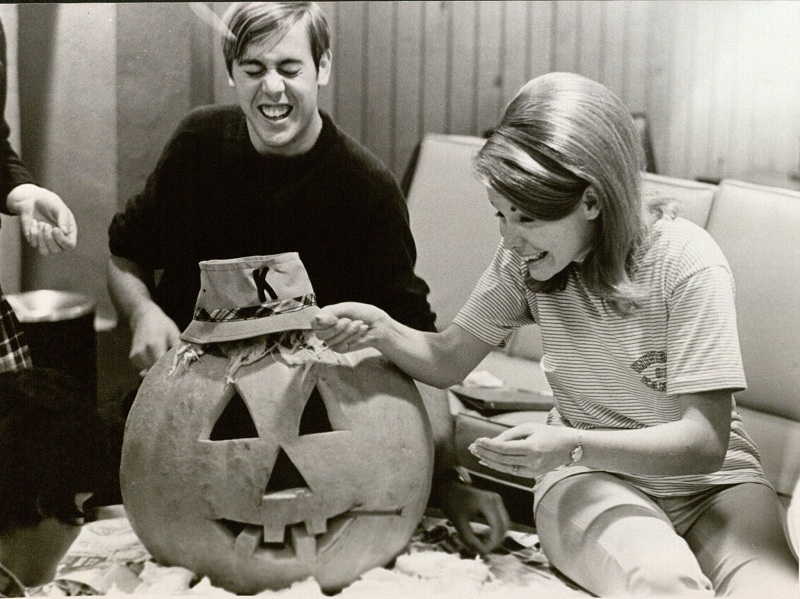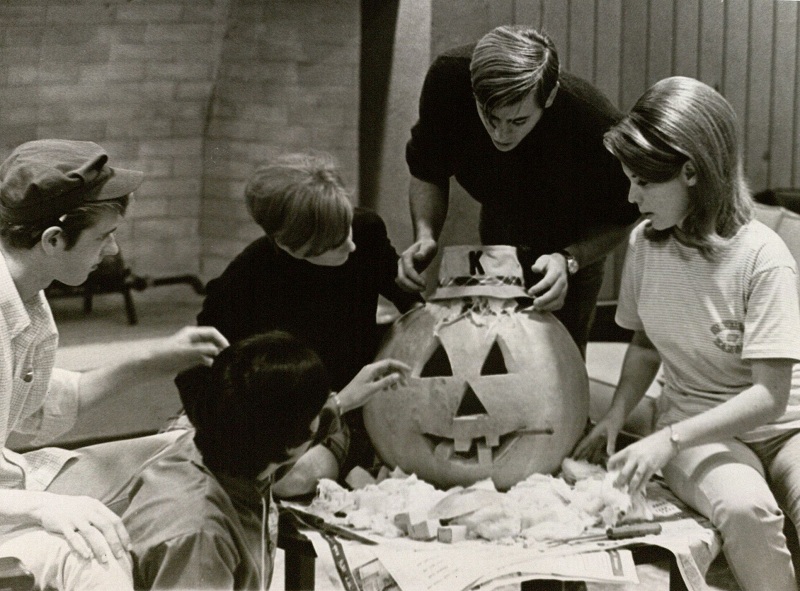 University of Kansas students carving a "KU" jack-o'-lantern, 1968.
Call Number: RG 71/0/1968-1969 Prints: Student Activities (Photos).
Click images to enlarge.
For additional information about the history of Halloween, check out this Library of Congress article, "Halloween: The Fantasy and Folklore of All Hallows."
Caitlin Donnelly
Head of Public Services
Tags: Caitlin Donnelly, Halloween, Student activities, University of Kansas