November 21st, 2017
Happy (early) Thanksgiving, everyone! We hope you all get the chance to enjoy a relaxing few days with your loved ones over the holiday! Please remember that the Spencer Research Library will be closed from Thursday to Sunday this week.
We invite you to take a moment and reflect on this thoughtful and introspective poem by award-winning poet, Linda Pastan. Entitled Home for Thanksgiving, the poem comes from her book, Setting the Table.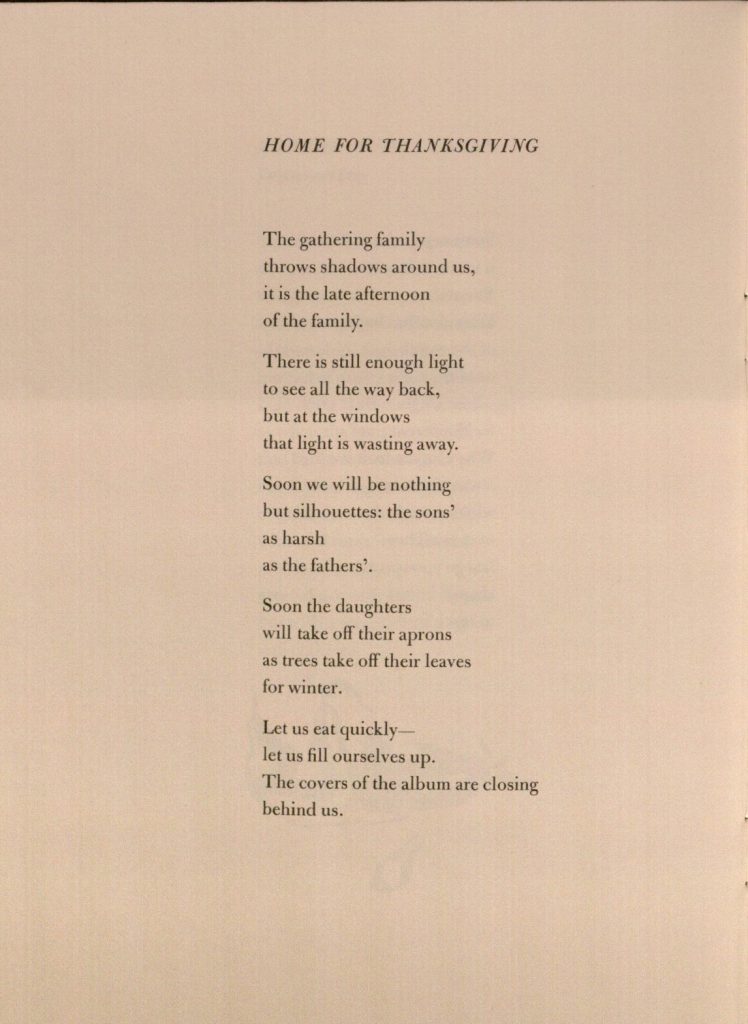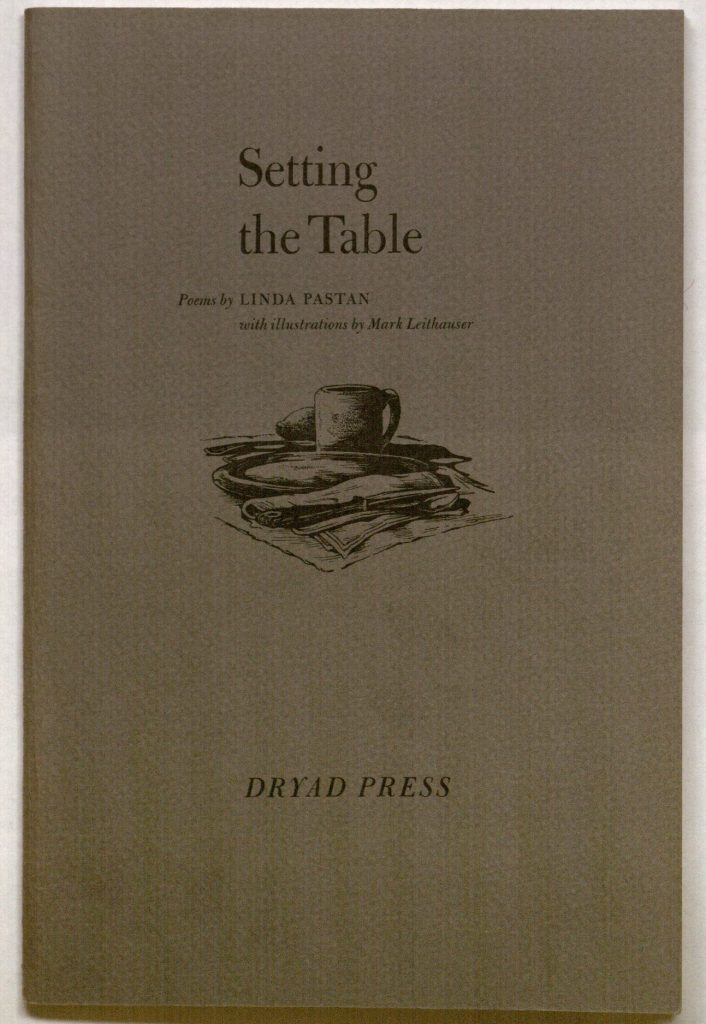 "Home for Thanksgiving" by Linda Pastan from her collection, Setting the Table: Poems. Washington, D.C. ; San Francisco: Dryad Press, [©1980]. Kenneth Spencer Research Library, University of Kansas. Call #: C9301. Click images to enlarge.
Emily Beran
Public Services