Patron Saint of "Russian" Librarians…
Friedrich von Adelung was a Prussian historian, linguist, and bibliographer, a.k.a. Fedor Pavlovich Adelung, when he pulled up roots and moved to Russia at age 26. He was dubbed patron saint of Russian librarians when he compiled – with statistician K. Storch – a five-year review of Russian literature, 1810-1811, that marked the beginning of Russian bibliographical statistics. He also wrote a literary review of travelers to Russia up to 1700, Western and otherwise; compiled a universally celebrated bibliography of Sanskrit, 1811; and assembled another bibliography of foreign maps of Russia, 1306-1699.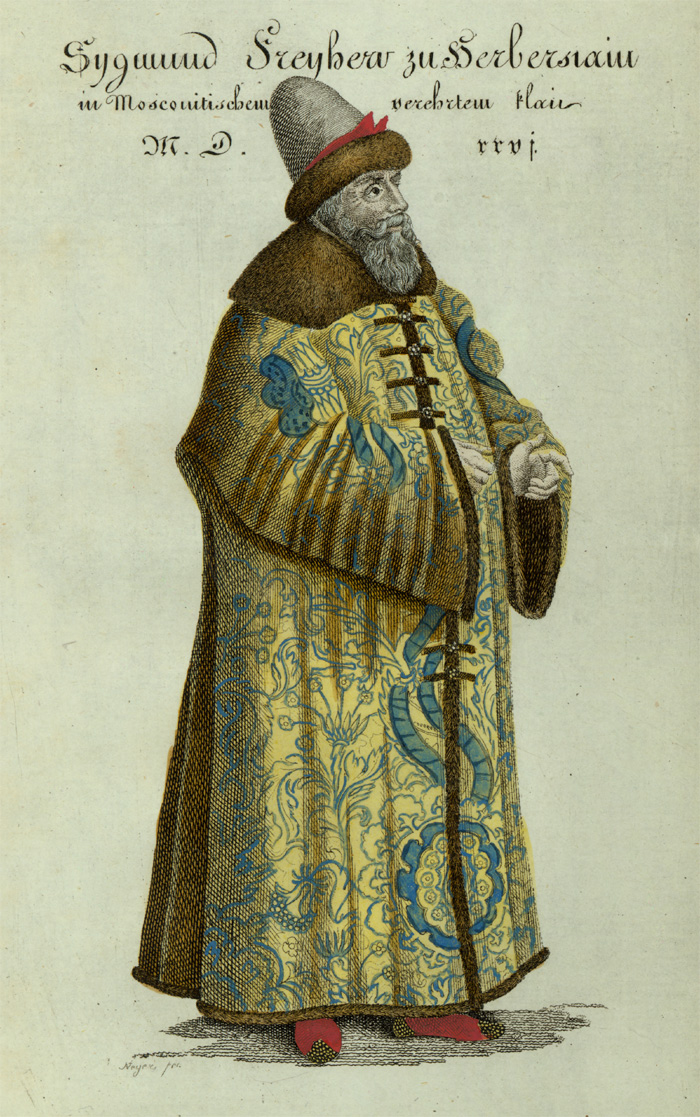 Siegmund Freiherr von Herberstein: mit besonderer Ruecksicht auf seine Reisen in Russland,
by Friedrich von Adelung (1768-1843). St. Petersburg: N. Gretsch, 1818. Call Number: C135
This portrait of Sigmund von Herberstein is from Adelung's biography of that early German traveler to Russia. Among other important bibliographical works, Adelung published, in 1827, the Austrian Augustin von Meyerberg's account of his travels in Russia in 1661 and 1662. Adelung died during his presidency of the Petersburg Academy of Sciences.
Sally Haines
Rare Books Cataloger
Adapted from her Spencer Research Library exhibit, Frosted Windows: 300 Years of St. Petersburg Through Western Eyes.
Tags: Fedor Pavlovich Adelung, Friedrich von Adelung, Russia, Sally Haines, Siegmund Freiherr von Herberstein: mit besonderer Ruecksicht auf seine Reisen in Russland